Living
The 7 Personal Finance Articles We Loved This Week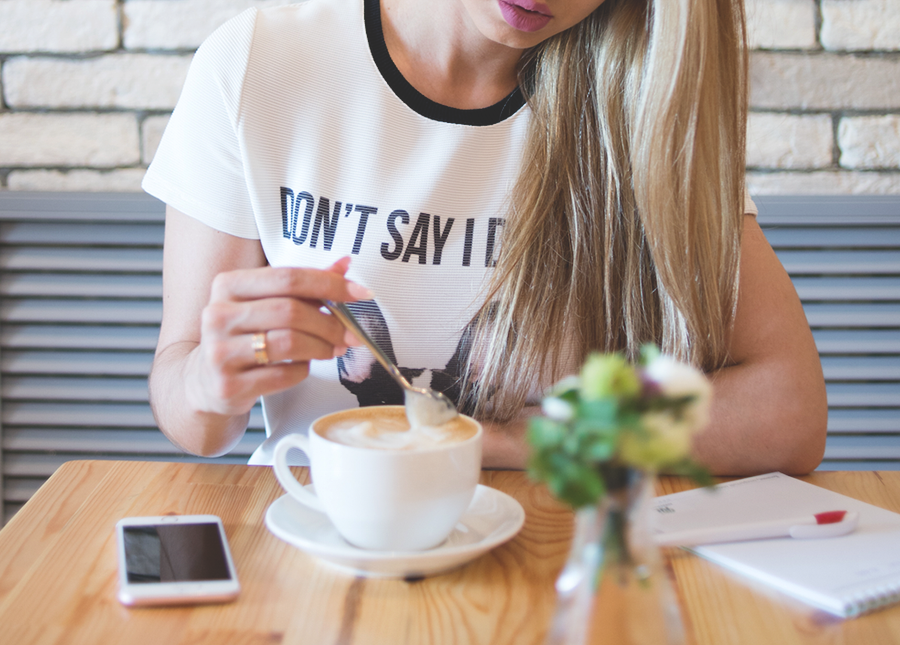 Happy Thursday, everyone! As we are inching towards the weekend and the end of the month, I have basically one thing on my mind: my upcoming move. Peter and I are moving to a different, more affordable, quieter part of town, and I am so excited about it. Especially because my at-home workspace is currently surrounded by a cave of cardboard boxes, and I'm ready to live like a real person again. I'm so excited to move somewhere that we're planning to stay a long time. I'm ready to put in more effort to make the space "ours," unlike this last apartment. We always knew we were only going to live here a year, so a few of my favorite posters never even made it onto a wall. But, just as happened last time I was moving, I've found that I have a lot more things than I often realize — especially in the clothes category. (And that's even after I did my seasonal closet cleanout.)
Because of this, ESI's third pick this week really spoke to me. The writer detailed all of her thoughts after going on a shopping ban for an entire year (something I'm not sure I could do!). And a lot of what she found from the process was realizing her own privilege. I especially loved this revelation after she took the wrong raincoat on a family vacation:
I figured out on our trip to Hawaii that a jacket I had was not actually waterproof. It keeps water off as long as it's a light rain, but is only mildly helpful beyond that. If my only goal was to have the smallest wardrobe possible, I'd have gotten rid of it. But, as this challenge had morphed into something to reduce my long-term environmental impact as well, I have kept it as a backup so I won't have to re-buy something similar in the future.

However, this is still entirely voluntary on my part. We are saving half our incomes and have plenty to buy new clothes if the need truly arises. I also have the time to scour second-hand stores to get the best deals. A much lower income, as well as much longer hours, would change our options drastically.
There you have it: even if you choose to go without spending a lot, having money and time is still a privilege. Be sure to check out the full post, as well as the rest of this week's great picks!
1. Should You Retire Early if You Only Have Five Years to Live? – Root of Good
"You'll probably think I'm crazy but I'm 48 and have incurable cancer and even though I qualify for long-term benefits income protection of 6 figures a year I am scared of retiring. I'm scared I'd decline and get depressed with no purpose."
2. The Value of Fasting (from Anything). And How to Get Started. – Becoming Minimalist
"As I have matured in my life, I have begun to recognize the additional value in the discipline of fasting. Moving beyond abstaining from food, I have also learned to appreciate the benefits of fasting from almost anything in moderation."
3. What A Year Long Clothes Buying Ban Taught Me About The Privilege Of Minimalism – Tread Lightly Retire Early
"The more I didn't shop, the less I wanted to shop. I hadn't realized how much of a compulsory draw there was to these stores before I made a specific effort to counteract it."
4. Why Walking is My Favorite Mode of Transportation – Mr. Free At 33
"It's not just the costs of owning a car that I'm happy to be free of, though. While the savings are rather significant, I think the non-financial benefits of not owning a car are arguably just as considerable. Even if I had unlimited money, I wouldn't want or own a car. I would instead continue to walk almost everywhere."
5. Why You Make Terrible Life Choices – Psychology Today 
"Would I buy the $400 television within my budget or would I splurge on the $500 deluxe model that somehow helped me understand plant biology in a new, more intimate way? Though every cone and rod in my eyeballs begged me to buy the better one, my more sensible instinct kicked in. 'Your budget is $400, remember?' Sighing, I bought the crappy model and braced for a life of media mediocrity."
6. Bringing Work And Life Back Into Balance In The United States – Dumb Little Man
"Achieving work-life balance isn't about being rigid and inflexible with your 40-hour workweek. It's simply knowing how to set boundaries so your work won't end up ruining your life."
7. Your saving rate: The most important number in personal finance – Get Rich Slowly
"Pull out your personal mission statement. Look at your goals. Your profit margin directly affects how quickly you'll achieve these aims. A saving rate of 20% will allow you to reach your destination twice as quickly as a saving rate of 10%. And if you can save 40% or 60%, you'll get there even quicker."
Image via Unsplash