The 7 Personal Finance Articles We Loved This Week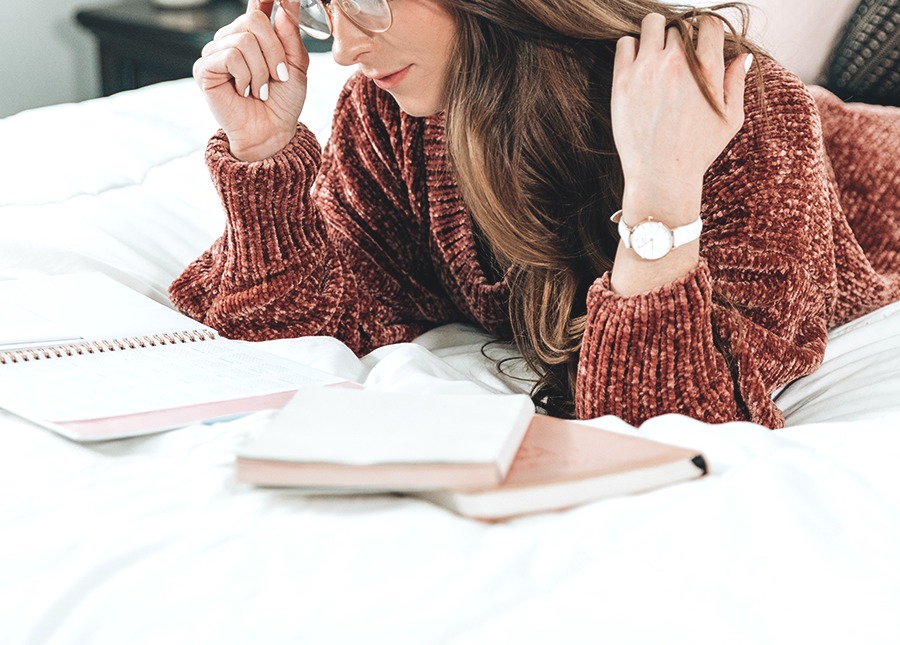 It's Thursday, and you know what that means: time for another round of awesome personal finance articles hand-picked by ESI of Rockstar Finance!
Real talk: TFD is an excellent resource for learning how to get good with money and build a life you love, but it shouldn't be your only resource for learning about finances. There are so many other bloggers, books, podcasts, etc. that I can't recommend enough! And, since it's the beginning of the year and we're all in resolutions mode, I challenge you to find a new financial resource to help expand your money horizons.
If you're into podcasts (me!), the first pick this week is full of amazing money podcast episode recommendations! I'm a big fan of Chris Guillebeau, and I highly recommend checking out the episode described here:
The voice behind the great podcast Side Hustle School is in the guest seat with Jamila of Journey To Launch our next episode.

Side hustles can unlock amazing gains financially and as a tool for personal development. Whether it's a short-term gain to earn a bit of extra cash or something that scales into a full-time business, side hustles should be a consideration in your financial journey.

Chris and Jamila discuss side hustles in general, Chris' book and podcast, validating your business ideas and much more.
Be sure to check out the full list and the rest of this week's great picks below!
1. Best Personal Finance Podcast Episodes: 25+ Must Listen Pieces Of Financial Advice On Money Management, Investing, Side Hustles & More – Making Momentum
"As this collection of the best personal finance podcast episodes highlights, taking control of your money and life with practical financial advice has never been more accessible. From money management, investing, side hustles, FIRE, career growth and more, this content aims to cover the spectrum of personal finance."
2. How My 401k Loan Cost Me $1 Million Dollars – Making Sense of Cents
"We have numerous people that were "financially savvy" tell my husband that we should do a 401k loan. We would be paying ourselves back so, we weren't "really borrowing" any money. It was our money and are just using it now and will pay it back later."
3. Five lessons I learned while making a documentary film about FIRE – Get Rich Slowly
"My name is Scott Rieckens, and I'm new to the world of smart money management. I'm new to the world of financial independence and early retirement. I'm new, but I've totally immersed myself in it. I've immersed myself so much, in fact, that I've spent the past eighteen months creating a feature film about FIRE."
4. I love my job – so why do I want to retire early? – Burning Desire for FIRE
Today is the last day of classes for years 7 and 8. We'll have a week and two days of activities and curriculum days, then I'll have 5 weeks of sweet, sweet holidays. Five glorious weeks where I can do whatever I want, whenever I want and I won't hear a single school bell. Hmm… sounds a bit like retirement, doesn't it?
5. Don't Be Your Worst Enemy: Self-Inflicted Wounds Are Terribly Unnecessary – Financial Samurai
A self-inflicted wound is so sad. Unlike financial blindspots, where you can plead ignorance for your actions, a self-inflicted wound is a willful and always a harmful action that puts you in a worse off situation than before.
6. Want To Check Out My Caboose? – Miss Mazuma
"It was at this point that the caboose popped into my head and spewed out of my mouth. Everything we were looking for was there. In Lake Geneva, WI."
7. 7 Financial Ratio Formulas and Explanations You Must Know – Millionaire Mob
"Here is a list of investment ratios that every investor must have in their toolbox. Financial ratio analysis doesn't need to be complex. Just follow these important financial ratio formulas and explanations to solidify investing success."
Image via Unsplash