The 7 Personal Finance Articles We Loved This Week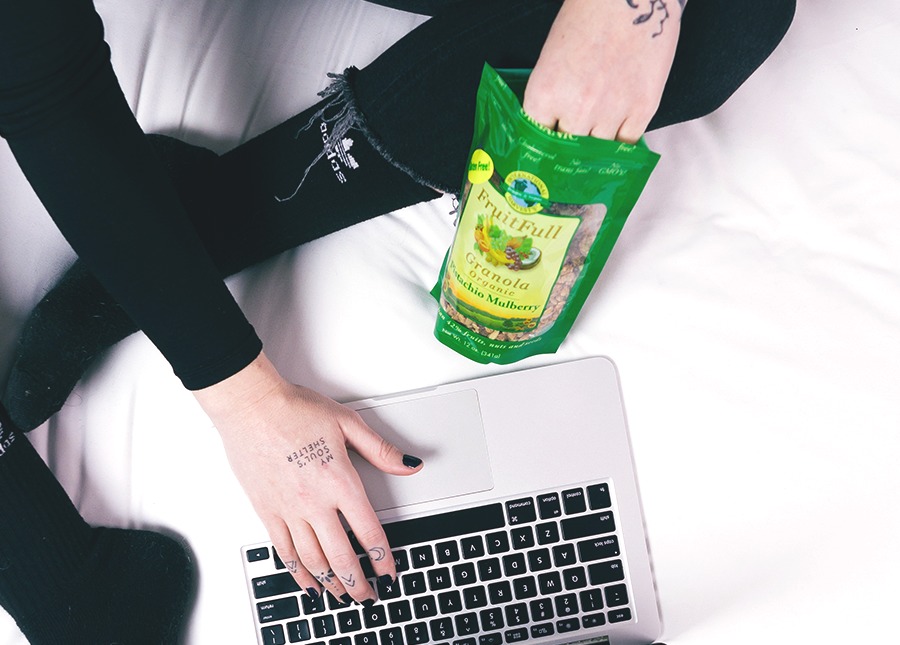 It's Thursday, and you know what that means: time for another round of awesome personal finance articles hand-picked by ESI of Rockstar Finance!
I'm not a parent, but I am getting older. I often wonder, if I one day have kids, how will I talk to them about money? In my household growing up, money wasn't really a topic for discussion. We certainly didn't splurge on fancy things we didn't need, but we were definitely comfortable. The main things I remember being told? 401Ks are important, save money, and don't ask people how much their house cost. I've always maintained that I think I'll talk about it much more with my own kids.
But not until reading this article did I think about how my own money habits could trickle down to my hypothetical children, even without me "teaching them." A lot of food for thought here, like this bad habit:
I know how hard it can be to NOT vent about the ridiculous day you've had at work and I'm not saying you shouldn't talk it out. But you should only talk it out with other adults who can understand where you're coming from.

When the little ones hear you talking about how hard your day was, they associate "work" with being something unpleasant – like a chore.

No kid actually likes cleaning their room or helping do the dishes, right? (If your kids DO like these things, please send them to my house!) They probably already think that having to do chores to earn their allowance is a fate worse than death, so don't let them think that earning a paycheck as an adult is that bad.

Instead, teach them that it's important to work at a job where you're respected, fulfilled and where you make a difference.

Even if you don't have a fulfilling job that you love, you want your kids to know that it's possible and that it's something they should strive for in the future.
Be sure to check out the full post below, as well as the rest of this week's great picks!
1. Why It's Never Been Easier to Reach FI – Millennial Money
"After following the FI path alone for over 2 years I discovered Brandon's blog MadFientist.com in 2013, immediately reading all of his posts. His writing on tax, spending, and life optimization guided me on my own FI journey and I'm grateful to now call him a friend."
2. 6 Poor Money Habits You Didn't Know You Were Teaching Your Kids – How To Save Money
"Sometimes these young minds retain the most surprising information, including a lot of stuff that we'd really rather they didn't know. Just like kids say the darndest things, they also mimic the darndest things ‒ which means we need to be sure our words and actions are worth mimicking when it comes to money."
3. Learning to Want What We Already Have – Unconventional Sustainability
"Finding the joy in what we already have is the quickest and most effective way to boost our happiness, curb our consumption, and reduce our environmental footprint. This isn't always easy because clever marketers and even our social circles encourage us to want things we don't yet have."
4. Dad, Are We Rich? – Wealthy Doc
"Do you consider yourself rich? Do others consider you rich?"
5. How To Move With No Money Or Job – Personal Finance For Beginners
"For many young people, the idea of starting a new life in a different place is a romantic and exciting one. In fact, my desire to move to a new city is what sparked the financial epiphany that motivated me to get my own personal finances in order and eventually start this blog."
6. How To Find Your Side Hustle – Passive Income MD
"A side hustle put simply, is something you do on "the side," with the idea that it will provide some income to complement your primary income."
7. Conflict of Interest – Indeedably
"By all accounts, that decision was Angus' alone. However, the fact that there was a decision to be made at all raises some interesting questions around conflicts of interest and whether an employer owes a duty of care to their staff."
Image via Unsplash