The 7 Personal Finance Articles We Loved This Week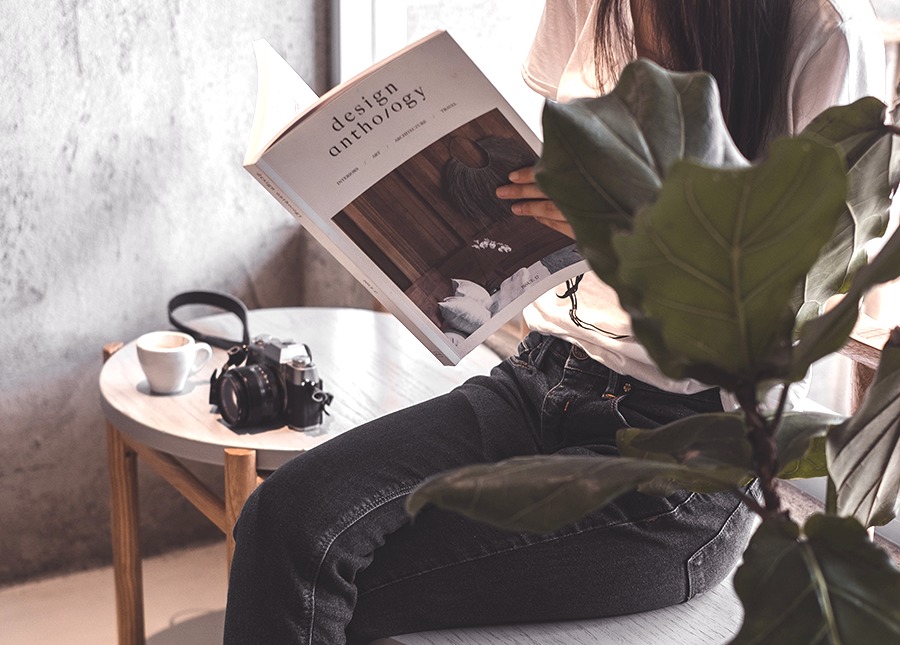 It's Thursday, and you know what that means: time for another round of awesome personal finance articles hand-picked by ESI of Rockstar Finance!
I have a confession to make: Peter and I are addicted to subscription services. I was recently tallying up the recurring charges on our credit card statements, and we have…a lot more than I realized. I started combing through my own and deciding whether they were worth keeping, or whether I should cancel. For instance, we are huge Blue Apron users, and our AMC A-List membership means we pay much less for the movies than we used to (considering NYC ticket prices). But I definitely didn't need the subscription to an online yoga studio…especially when I pay for a gym membership every month. Also, we had two Netflix accounts! Unnecessary.
While I personally think some subscription services and boxes are worth it depending on your personal priorities, there's a lot to think about in this article. I don't agree that they are always a waste, and I do think that "treating yourself" can be a good thing, especially when it comes to mental health. But it can be very easy to go overboard, especially when subscription boxes feel cheaper than they actually are! I think this is a good thing to keep in mind:
Everyone doesn't necessarily have the ability to earn more money but everyone has the ability to control their outgoings.

The next time you're lured by one of the shiny, well packaged little monthly treats, just remember that you'd be treating yourself more by stashing that money in your savings account. Pay yourself first.
Be sure to check out the full post below, as well as the rest of this week's great picks!
1. Lessons for Entrepreneurs: What I Learned From My Dorm Room Barbershop – The Millennial Bull
"When I was in university, I opened a dorm room barbershop. I didn't know how to cut hair but I took the time to research and teach myself by watching YouTube videos and buying books on cutting hair. Before I started charging, I gave my friends and their referrals free cuts. That's right – I spent about a month and a half just cutting hair for free. I didn't know how to cut hair and was pretty bad at it."
2. People Who Wash Their Ziploc Bags Are More Likely To Be Millionaires – Beyond The Dollar
 "In fact, it's about the reasons why they want to wash their ziploc bags in the first place. And if you can understand why and learn to see how money works through their eyes, you'll soon be stacking those benjamins."
3. How My Moth Problem Was A Money Lesson In Disguise – The Luxe Strategist
"I always thought clothes-eating moths were an old wives' tale. In all my years of being careless I had skated by, scot-free (or shall I say, hole-free?). My friends never seemed to report moth problems, either. Because I had internalized the belief that clothing moths didn't exist, I was cavalier about how I stored my things. All out in the open. You see, unattractive clear plastic bins were a relic of my college days."
4. Just Call Us Bank Robbers – Daily Cup Of Fire
"There is something to being a bit mischievous. Walking a line the majority of people don't understand. Doing something that at times seems crazy but deep down in your heart you know is right. The adrenaline flows when you have that aha moment in figuring out new ways to hit your goals. And you can't help but smile at those who think they have it figured out but are truly stuck on a hamster wheel."
5. That Silly Story About Money Trees: A Financial Fairy Tale – The Lady In The Black
"If you don't know anything about money trees, you should probably know that money trees look and act and grow like normal trees but grow paper currency instead of leaves. Cash, Penny, Benjamin, and Buck all grew up together in the nursery orchard until they were big and strong enough to move to a new home."
6. On Subscription Boxes: Silent Savings Killers – Next Chapter FI
"There's something out there that's silently crushing your ability to save. It's superfluous and a complete money drain. What am I talking about? Subscription boxes. It started with one or two but has simply proliferated into obscenity. There are so many subscription boxes on the market."
7. Why You Struggle To Hold Onto Your Money – Natalie Bacon
"This has nothing to do with making money. It has nothing to do with saving money. It has to do with having and holding onto your money. It's not enough to make more money. It's not enough to save a bunch of money. You have to know how to hold onto your money. You have to know how to have it."
Image via Unsplash