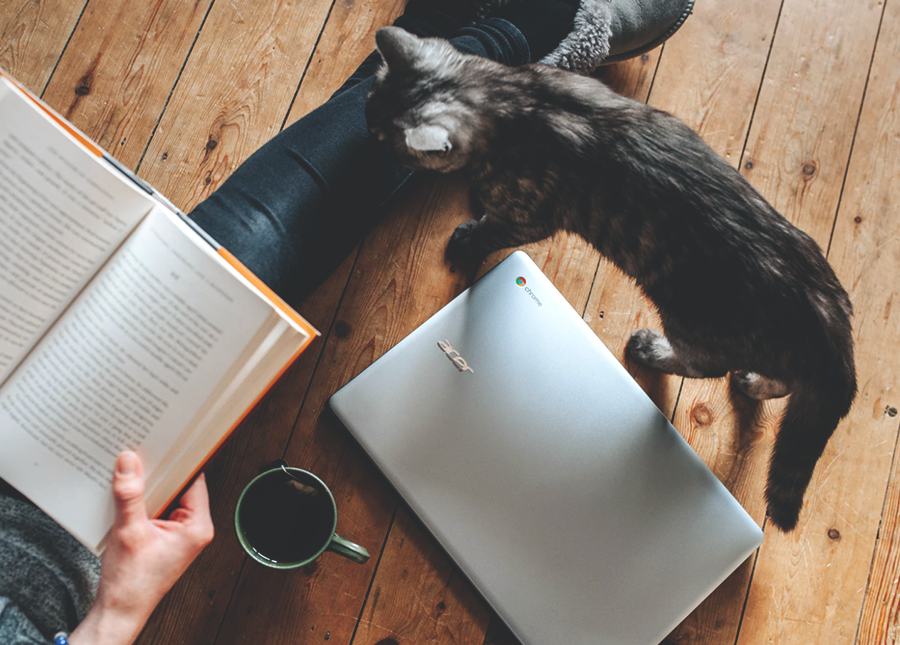 I have a well-documented love of journaling. A few years ago, writing in a gratitude journal every day ended up being the only New Year's Resolution I had ever kept, and I've had periods of relative success with bullet journaling. I still use the website 750words.com relatively often to keep track of my feelings and mindset on any given day.
Journaling just makes sense to me, even beyond the fact that I relatively write for a living. It's how I plan everything from the times I've had to pay off credit card debt to planning to de-clutter my entire apartment in 30 days. On busy weeks, I've even used it to plan out outfits ahead of time. I've even gone through periods of writing down things that make me happiest each day and how much they cost me, which has given me a better understanding of when spending money has and hasn't been worth it.
So, of course, I absolutely loved ESI's pick from Budgets Are Sexy this week, all about how one guys successfully started using a journal to reach his money goals. While the writer may have a higher income than a lot of us in the TFD community, I think we can still learn a lot about the power of tracking and reflecting on goal progress when it comes to major saving:
A few weeks after, something interesting started to happen.

I noticed myself going back to look at the list every few days. In it I'd see the things that deep down I wanted to accomplish, and almost subconsciously my mind would refocus on how to bring them to fruition.

It was so helpful that at the end of that month I wanted to do it again.

But when my fingertips began writing the next list, my mind kept looking back at the old one.

I had unfinished business.

The old list was calling for an honest reflection, and so that's what I did.
Be sure to check out the full post below, as well as the rest of this week's awesome articles!
1. Here's a Counterintuitive Idea for Your Retirement… – Afford Anything
"When it comes to money management, all the spreadsheets and charts in the world can't compare with good-ol'-fashioned flexibility."
2. How a Journal Completely Changed My Finances – Budgets Are Sexy
"I just started writing. You can do that. You can start right now. Don't think. Just write."
3. A Letter to My Unborn Daughter about Money, Self-Worth, and Purpose – The Budgetnista Blog
"Although I won't be giving you a loan of one million dollars, I'll be giving you something even better; knowledge from my life experiences. This is the knowledge my parents passed down to me and now I'm passing it on to you."
4. The Unexpected Reason Why It's Easier for the Rich to Save and Harder for the Poor – The Give & Get
"But sometime after seeing my mom donate those clothes, something clicked for me. Yes, I was wearing cheap hand-me-down clothes. But I also never had to worry about where I was sleeping for the night. I never had to worry about where my next meal would come from. I never had to worry about getting new clothes."
5. 5 Alternatives to Financial Independence That Everyone Should Know – Fiintrovert
"But strict frugality and/or high-income generation are not the only ways to fund your passions. For the last four years, I've taken a trip to the mountains of New Mexico. I've met the most inspiring people from ages 25 to 75. They've shown me that the pursuit of freedom of time and location has diverse paths."
6. 13 Reasons You're Still Not Investing For Retirement…and How to Fix It! – Life & My Finances
"Suddenly, you know you're just screwed and you'll be wishing (like all of the current 50 year-olds) that you started investing in your 20's. Instead of just wishing that you invested earlier in life, take action right now."
7. When Having Too Much Money Is Bad – The Frugal Gene
"Becoming rich can mean losing old friends over time because it's harder and harder to relate once the divide begins and compounds. There are fewer people who you can trust and empathize with and with that, a certain sense of isolation is bound to happen."
Image via Unsplash