The 7 Personal Finance Articles We Loved This Week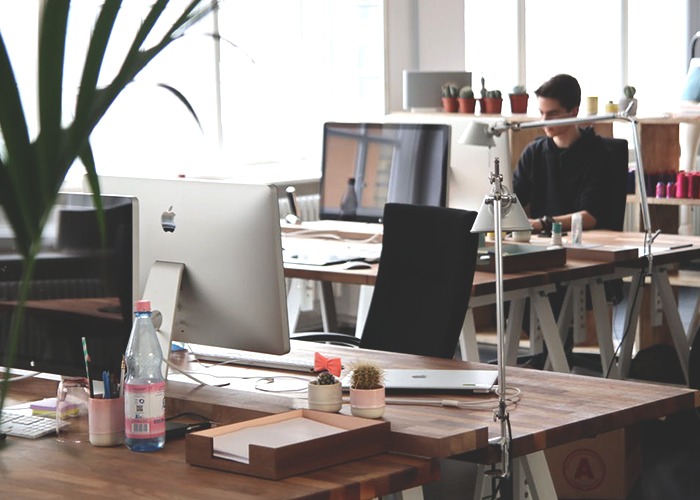 It's Thursday, and you know what that means: time for another round of awesome personal finance articles hand-picked by ESI of Rockstar Finance!
I recently decided to splurge on one of those home-delivery personal styling services. I have the absolute hardest time buying things for myself that are either basic or neutral — it's just not fun, and I love wearing colorful, fun clothes. But I've also felt, lately, like I still dress like someone a bit younger than I actually am, or at least want to feel. I will always wear bright colors and fun patterns, but I want to start directing my wardrobe towards something more professional and chic. I'm not keeping everything I got in my wardrobe-update box, but I'm excited to have a few more basic items to mix and match with the rest of my wardrobe.
I loved this piece on one blogger's clothes spending philosophy, and it got me starting to think about my own. Normally, I never pay full price for anything clothing wise — but I made an exception this one time because a) I saved up for it and b) I didn't want to restrict myself as much as I usually do. That said, clothes are really important to me! I would never tell anyone else to spend what I do on clothes if they didn't value them as much. Check out the clothes philosophy post for great tips on shopping consignment and cutting down your clothing costs if that sounds like you! And be sure to check out the rest of this week's great picks below.
1. THAT Person is More Important Than Your Phone – Becoming Minimalist
"I wanted to nudge him. I wanted to lean over to the young boy and whisper, 'Put down your phone for a second. I know you don't know the doctor, and the conversation taking place may not affect you, but that is a human being standing right in front of you. And THAT person, whether you know him or not, is more important than your phone.'"
2. My Clothes Philosophy – Chief Mom Officer
"Ah, women and shopping! Am I right? Of course, a high-earning woman needs to upgrade her purse. I just NEED something expensive from a fancy brand so everyone can see just how successful I am. Louis Viton, Michael Kors, Gucci, Coach… need I go on? Maybe one of each!"
3. A Prison Cell, A Lost Decade, and Recovering My Life – Choose FI
"I was released from prison after ten years of incarceration in 2012. I walked into prison as a 21-year-old-kid who had made a mistake with drugs. Ten years later, I was a 31-year-old man who felt like ten years had disappeared in a blink of an eye as I walked out into the prison parking lot to see my family again."
4. The Myth of Work-Life Balance – Ideal Real Estate Investing
"You wake up, ugh, another day of work. Is it Friday yet? You get the kids to school or daycare after a hectic morning and finally punch in at work. Finally, you get to work but have to walk past that one person who's always smiling and happy, it's so annoying."
5. Living Below Your Means: What Does it REALLY Mean? – Heartland On Fire
"In looking at findings like these, it is clear that the majority of folks are living at, or beyond their means. However, I suspect most don't realize it. Perhaps, people don't really have a grasp of what living below your means actually means?"
6. 13 Ways to Reach FI Sooner (Even If You Live In Expensive City) – Eat Sleep Breathe FI
"How can we (or anyone in a high cost of living area) possibly consider FI? It seems impossible… and yet, our story proves that it doesn't have to be. The truth is, you can pursue FI, with kids, living in a city like Vancouver—no deprivation required!"
7. Why Robo-Advisor Fees Are Much Worse Than They Seem
"Robo-advisors have burst onto the investment scene with plenty of glitz and glamour. Armed with an online-first focus, the robos have quickly become the option of choice for younger investors. However, when it comes to the topic of fees, there's much left to be desired. While robo-advisor fees are lower than what a typical mutual fund would charge, they'll still chomp up a big chunk of your savings."
Image via Pexels