The 7 Personal Finance Articles We Loved This Week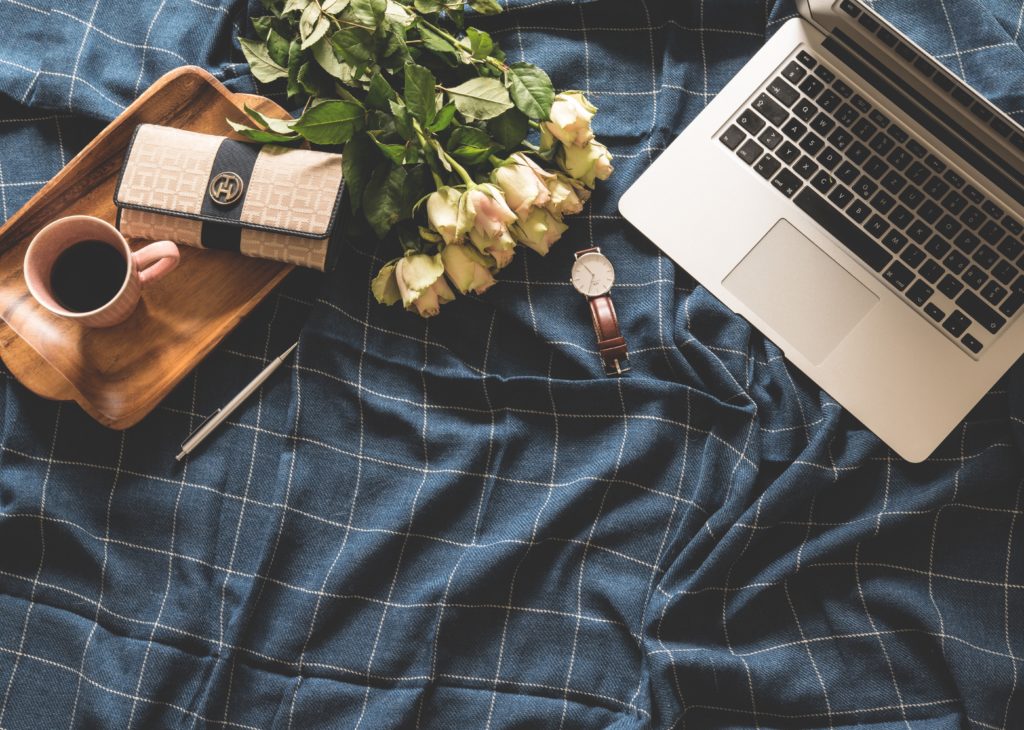 It's Thursday, and you know what that means: time for another round of awesome personal finance articles hand-picked by ESI of Rockstar Finance!
2019 is turning out to be my year of habit changes — I've been exercising three times a week at minimum, I've rearranged my closet and gotten better about putting clothes away promptly, and I've become addicted to using my planner. It's even helping me save more money! But there are still plenty of bad habits that plague my personal life (and finances). I desperately want to part with my nail-biting habit before my wedding in November, and I am definitely far too prone to call a car instead of taking the subway out of laziness. But in order to make big changes, I know myself well enough to focus on one new thing at a time.
I loved this list of bad habits that might be holding you back, especially because it highlighted one bad habit I consistently lie to myself about: hitting the snooze button. I seriously lose an hour to it every morning, when I could just accept the fact that I'm not the early morning person I was in my early 20s (and thankfully I don't have a job that forces me to be one). This really hit home for me:
Sleeping in makes you groggy, unproductive, and way worse off than if you had just gotten out of bed in the first place. Waking up is a mindset. When the alarm goes off, get up quickly and be happy with whatever sleep you got. I like countdown really fast from 3, 2, 1 and spring out of bed (you need to count fast before your mind has time to react and jump out of bed when you got to 1. Shoot up like a rocket!). Do yourself a favor and just get out of bed the first time the alarm goes off. Sleeping in is an ineffective habit that you need to cut out of your life.
Be sure to check out the full post, as well as the rest of this week's great reads below!
1. Is Your Relationship With Money Broken? – The Finance Twins
"When the topic of saving money comes up, it seems to have a negative connotation. You've probably noticed that it goes something like this: 'I'd love to save, but I just can't afford to.' Instead of something positive like, 'I know how important it is to save for my future, so I'm willing to make some sacrifices.'"
2. How Financial "Tough Love" Kept Me Stuck in Toxic Shame – Brave Saver
"So much of the money advice out there is couched in a 'tough love' approach. Finance experts justify this so-called tough love by saying it comes from good intentions of trying to help you improve your money management and build a better life. But let me tell you a little bit about how this has often worked for me."
3. Retirement Years are Like Reverse Dog Years – ESI Money
"Life was very, very rushed. Not as rushed as a dog's life, mind you, but I did feel in some sense that life was passing me by."
4. 27 Amazing Bullet Journal Weekly Spread Ideas To Get Organized Today – The Land Of Milk And Money
"The bullet journal weekly spread ideas in this article will provide you with some inspiration for doing your own bujo layouts to stick to a budget and manage your money."
5. How a Billionaire Saved my Career – Steve Ark
"It felt like Jeff Bezos was calling and telling me he had heard I had some problems with my last order on Amazon and was there anything he could do to help. This man was a legend and I was still just an engineering department manager, nobody that should ever pop up on his busy radar."
6. Shorten your working career by five years with a morning routine – City Frugal
"What's the first thing you do in the morning? What does your morning routine entail? 'Why does it matter?' you're probably asking yourself. 'I have my sh*t together, make a good living, and have time in the evenings to do the things that interest me.'"
7. Cut out These 7 Highly Ineffective Habits in Your Life – We On Fire
"I truly believe that everything we do in our life is a habit! Habits shape what we do, who we are and who we will become. Similar to the saying of 'you are what you eat,' you are what you do daily. Hence, forming good habits is the first step to financial independence."
Image via Unsplash