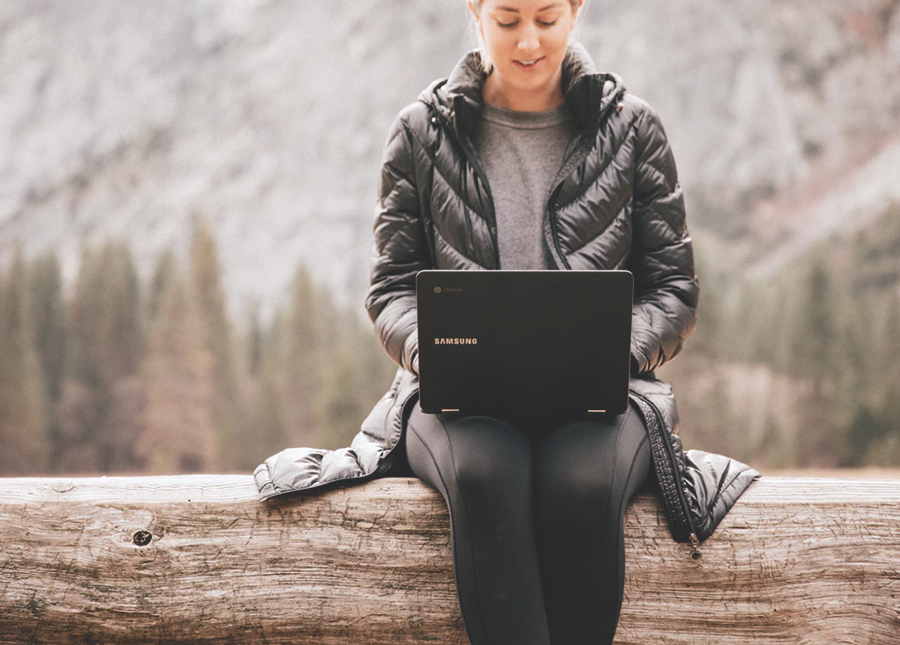 Happy Thursday, everyone, and welcome to this week's roundup of awesome personal finance articles from across the web, brought to us by ESI at Rockstar Finance!
I have to say, I've been a little stressed recently. Mostly in good ways — I moved, which is always hell, but into an apartment that I like much better, in a neighborhood that's much more affordable. I've been working a lot, but that's good, because it means I'm earning more. And I traveled last week, but that was for the wonderful purpose of attending the TFD event in Atlanta. (And let's be real — nothing about my stress level has come anywhere close to what Chelsea and Lauren have been dealing with throughout the fun-but-tiring book tour.)
But there have been so many times in my life when the stress I've experienced has not been positive or productive. For example, I have realized recently that I value a clean, tidy living space a lot more than I used to, and because I've been busier lately, I've found that making a Google spreadsheet to manage household chores has been incredibly helpful. But if the things that were adding stress to my life were impacting me negatively, I probably wouldn't have done something so productive. That's why I loved that ESI included this guide to career stress relief this week, full of gems we all need to be reminded of on occasion. I really appreciated this piece of advice about utilizing systems:
I tried to keep everything in my head for years. Each night I would think about all the tasks I needed to finish, adding to that list as ideas pop into my head. My sleep suffered. I thought about work too much. My stress stayed high.

Then I read Getting Things Done and decided I needed to create some structure.

Now I use Todoist, a To Do List app, to capture all the tasks I need to complete, getting them out of my head. I trust a system to hold all the information I tried to remember in the past. It allows me to see everything I need to do in one place. I am better able to plan my days and don't lose track of projects that need to be completed. I don't use the full Getting Things Done system, but I was able to use ideas from it to create a system that works for me.
Be sure to check out that full guide no matter what's stressing you out in life right now, as well as the rest of this week's great articles!
1. Breaking Free – Fire Drill Podcast
"Have you ever broken the law? Everyone has broken the law at some point whether intentionally or unintentionally. The severity of the crimes committed reaches from jaywalking to stealing a candy bar to drinking underage…to serving 10 years in prison for the accidental death of your friend? Bill found himself in exactly that position. He kept a positive attitude and strove for greatness through the whole ordeal. Now, 5 years out of prison, he's amassed a net worth north of $250k with no plans to slow down any time soon."
2. Charting the Relationship Between Money and Happiness –  Visual Capitalist
"Can money buy you happiness? This chart approaches this fundamental question from a data-driven perspective, and it provides one potential solution: money does buy some happiness, but only to a limited extent."
3. Dark Side of Rental Properties – A Landlord's Horror Story – The FI Way
"I'm crafting this letter in case you ever mention a desire to own rental properties. Please understand the risks and emotional downsides before you dive into any sort of property ownership for the purpose of generating rental income as a landlord. I want to share with you my horror story that exposes the negative side of real estate investing. Please don't ever use a napkin to calculate Return on Investments"
4. Unanswered – The Humble Dollar
"There are four questions where reasonable people can disagree — and where it's all but impossible to settle the debate, in part because we find ourselves peering into an extremely cloudy crystal ball. I have my take on these four questions. But I can't promise you I'm right."
5. The Ultimate Guide to Relieve Stress in Your Career – Career Crisis Accountant
"I need to improve my ability to relieve stress and I'm guessing many of you are like me. It is time for a change and I need to add tools to my stress fighting toolbox."
6. That Time I Skipped School And Failed Honors English – Life Zemplified
"Before giving up on an assignment, goal or dream consider why you are even contemplating quitting. Be honest with yourself no one's judging – and if they are so what. If you want to quit, quit. But if you really want to create a change in your life dig deeper and 'quit skipping school'."
7. How Learning To Cook Can Make You A Millionaire – Chief Mom Officer
"Did you ever think that cooking yourself could make you a millionaire? Believe it or not, it can. Let's talk about how learning to prepare good food at home can generate enough savings to become a millionaire."
Image via Unsplash