The Cost Of 3 Pricey Weekends Away Vs. 3 Equally-Satisfying Staycation Ideas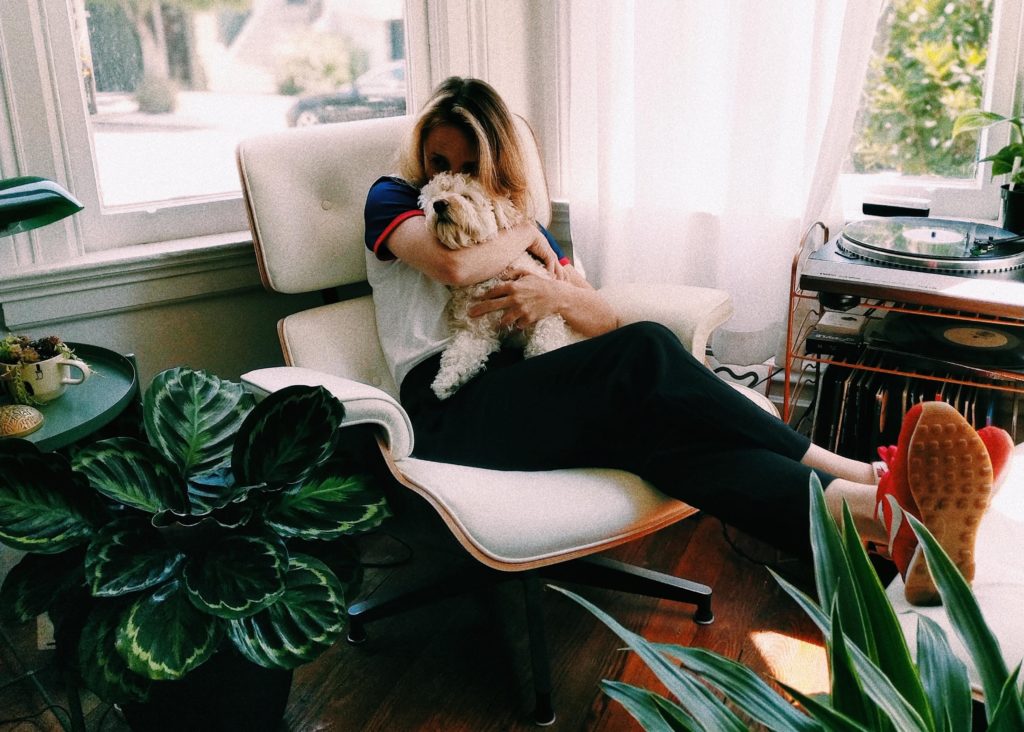 If you're experiencing money troubles, this time of year can be really difficult. Every time you hop on Instagram, someone is posing in front of a tourist attraction or showing off their new bikini. Holidays are great, but not all of us can afford them. Luckily, there are plenty of other ways to relax, have fun, and make the most of your precious vacation days (or weekends!) without spending a fortune.
Here are three extremely affordable ways to enjoy your time off work.
1. At-Home Spa Day
Who doesn't love a good pampering session? But of course, spas can cost a small fortune. And when you have other priorities such as a house or car to spend your money on, an expensive spa break just isn't the right way to spend your hard-earned cash. To create your home spa day, start the day with a smoothie and a relaxing yoga session. Roll out your mat and either flow freely or use one of Yoga with Adriene's free YouTube videos if you are more of a beginner. This is a great way to start the day and will make your at-home spa day feel more like an experience.
Spend the rest of the morning reading a good book and then prepare a light and healthy lunch before beginning your "treatments." You could consider making your own at home treatments, or head to your local Body Shop or Lush store to buy some lovely, natural treats. Begin with some light body brushing before using a hair and face mask while soaking in a bubble bath. Put on some relaxing spa music and take your book in the bath (just be careful not to drop it in the water). Lie back and relax.
Next, use a sea salt scrub to buff away any dead skin, and apply a creamy body lotion to get your skin feeling just as soft as if you had been to a spa. For your face, gently dab away the face mask, and perhaps use an exfoliator before applying any moisturizer you have to hand. You could also consider painting your nails, using an eye mask, making cocktails and watching a favorite movie or meditating to round off your DIY spa day. 
After comparing the cost of the two days using expected costs and baring in mind most of the costs for the at-home spa day are reusable products, I think it's well worth going for the at-home option.
Price comparison:
Spa day
At-Home Spa Day

Use of facilities

$60

Smoothie

$2

Meal or afternoon tea

$40

Yoga

Free

Treatment

$80

Hair mask

$8

Face mask

$8

Salt scrub

$10

Body lotion

$13

Facial exfoliator

$10

Nail polish

$6

Movie

Free

Meditation

Free

Total

$180  

Total

$57
I love creating a spa atmosphere after work to wind down after a stressful day. To create a spa evening, I practice gentle yoga before getting into a bubble bath and listening to some relaxing music. It definitely helps to destress after work and makes me sleep a lot better as I have already turned off my thoughts about the day by the time I climb into bed.
2. Be a Tourist in Your Home Town
Many of us take our homes for granted, and even though you probably love visiting museums and art galleries when visiting somewhere new, it could have been years since you visited similar places close to home. Even better, there may be plenty of free museums and art galleries close to home making this activity completely free. Check out any seasonal exhibitions at your local museum and try to get into the mind of a tourist as you explore. Take along a friend or S.O., or enjoy some time to explore on your own.
If you do have a little cash to spend and live near a major-ish city, consider a hop-on-hop-off tourist bus on a nice sunny day. Seeing your hometown from a different view and hearing the commentary about all the interesting things that have happened there can give you a boost of local pride, and you might just learn something new about your beloved home.
Finish your day by going to a bar or restaurant and making the most of the local nightlife. Perhaps go to a bar you haven't been to in a while, or try to find somewhere new. For example, you could go to a cocktail-making class or visit a comedy club or go to a place that you loved when you were in college or university and haven't been to in years. In my hometown, Newcastle, I love spending a Sunday going to the quayside market and walking to the Sage or Baltic to enjoy the view of the river and explore the latest art exhibition. It's a great way to make my weekends feel more valuable, as though they're a mini holiday rather than just a quick breather between work days.
Here's an estimated price comparison of a city break budget versus being a tourist in your hometown:
Price Comparison:
City Break
Tourist at home

Flights

$150   

Public transport

$7

Hotel

$100

Museum

Free

Food and drink

$150

Art gallery

Free

Attractions

$100

Food and drink

$20

Transport

$20

Cocktail making or comedy club

$20

Walking tour

Free

Total
$520
Total
$47
3. Be One with Nature
If you work and live in the city, a countryside retreat might be your only time when you really go out into nature. Time spent in green space is really good for us; not only is the air less polluted, but all of that open sky and nature has been proven to boost our mood. Plus, walking around the countryside is a great form of exercise. Research some local walks that you haven't been on before, and pack a delicious picnic with all of your favorite treats. Head out for a full day in nature, whether that's visiting a National Trust location or wandering along cliff paths. The time outdoors is bound to boost your mood, and if you're lucky, you might only have to pay bus fare to get to a gorgeous location for a long summer walk.
Add to the fun by taking photos as you walk, trying to spot some wildlife on your root. Taking time to really look will make the day feel even more special. Plus, it can be a really great mindfulness technique to look back through those lovely photos during stressful moments during the week. With the weekend just a matter of days away, you can look forward to going back into the countryside when the weekend comes around.
In my local area, I love to make the most of my National Trust membership and walking my dog, Charlie, in the countryside. Even if I feel tired by the end of the week, a walk can be invigorating and make you feel more gratitude for your local area and wildlife.
Price comparison:
Weekend in the country
Enjoying your local countryside

Travel

$50

Travel

$10

Accommodation

$300

Entry

Free to $10

Entry

Free to $10  

Picnic

$10

Food and drinks

$100

Total

$460

Total$

30
Making Your Own Vacation
It can be really hard to look online and see so many people abroad, enjoying holidays. But just remember that we only ever see the best bits of people's lives online — they're not going to share the days they can't be bothered to do anything just like you don't! If you are feeling low then make sure to speak to someone and remember that you don't have to spend lots of money to enjoy the summer!
Hannah Bullimore is a writer and blogger from Newcastle, England. She loves learning about ethical fashion, health, and wellbeing and is an avid reader. In 2019 she will be training to be a yoga teacher and continuing to teach creative writing as a form of self-care. She writes lifestyle posts and book reviews on her blog, which can be found here.
Image via Unsplash
Like this story? Follow The Financial Diet on Facebook, Instagram, and Twitter for daily tips and inspiration, and sign up for our email newsletter here.