The Pre-Pandemic Schedule I'm Abandoning Forever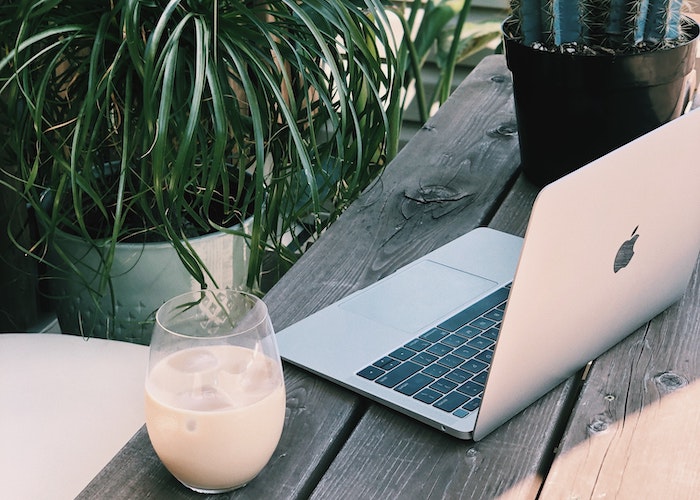 For the vast majority of people, the pandemic brought upon drastic changes in how we spent our time. While pre-pandemic I spent most of my day commuting to and from work, 75 minutes each way, and then planned my weekend in such a way that Sundays were devoted to grocery shopping and meal prepping five breakfasts and lunches for the week ahead, once I began working from home my "time budget" changed immensely. In fact, I didn't even have the time to stop and think about how carefully I budgeted my time pre-pandemic until mid-March 2020. My life was so hectic that I'd spend my commute responding to text messages or catching up with family members, half of my mind occupied with the service outages I'd experience while riding through a tunnel or worried about missing my stop. But since last year, I've had time to fully be present in my conversations or Zoom calls—a luxury. 
So what do I do, now that I have so much of my life back? Since I no longer spend 150 minutes a day shuttling between a bus and a train to get to my office, I actually cook a different meal each day. Pre-pandemic, I used to hate cooking because I viewed it as a chore. I had to get it done on Sunday because if I didn't, I would wind up going over my financial budget and spending money at my office canteen. If I didn't plan to cook on Sunday, then I'd have to find time after work, which seemed impossible given that I volunteered a few times a week and otherwise went to happy hours with friends. Because of all these time constraints, I would dread the pressure of cooking on Sunday, trying to somehow balance prepping, cooking, and packing breakfast and lunch for five days all while steering clear of my roommates who also needed to use the kitchen and cleaning up after myself as quickly as I could. It was exhausting and I blamed the act of cooking, not my time management or budget.
The pandemic has made me fall in love with cooking, though, and I find that I take more time to eat my meals, as well. I block time off my calendar, find a TV show or YouTube video to watch, and genuinely savor my food. Best of all, I don't eat the same meal for five days in a row. I'm able to use the same ingredients and create different meals throughout the week, which adds variety and richness to my palette that I was missing at my corporate 9-to-5.
So if cutting down (or cutting out)  my commute meant I had time to cook during the week, then me having time to cook during the week has meant that I have a whole extra day to relax or spend time with friends on the weekend: Sunday. Given the isolating nature of the pandemic, I began to explore the area around me, planning long hikes over the weekends that were leisurely, with no specific "end" time insight. While I did enjoy hiking prior to the pandemic, I gained a new appreciation for the outdoors during the lockdown. Planning just a hike for the day also allowed me to soak in the sun, the wind, and the sand versus constantly checking my phone to see if we were making good time since I likely needed to go home, shower, and get ready for another social event. 
And, perhaps this is my greatest takeaway from how I shifted to budgeting my time meticulously pre-pandemic to doing so much differently during the pandemic: I appreciated my time. I was so caught up in the rat race of cramming the most events into my week just so I wouldn't experience FOMO that I didn't bother to think deeply about whether I liked how I budgeted my time. Was it even working for me? Clearly, no, and now I think twice before I agree to a social event. As the United States experiences a semi-reopening, I am reluctant to agree to every invitation, remembering that "endless me time" during the pandemic had its perks, too. 
While my "time budget" during the pandemic was fluid, to say the least, as we think about returning to the office and other events, I know I will put more intention into my "time budget" going forward. I am sure that a strict "time budget" similar to what I had pre-pandemic will make itself known and available to me, based on the train schedule and my office timings, but I plan to question more thoroughly the way I budget my time outside of the office—if that even becomes a Thing again. I hope to make time to cook, for instance, not simply meal prep like a maniac, and have time to hike, even if it takes a while to get out of the city and commit to a long trail. After all, if you're not happy with how you're spending your time, are you even budgeting it properly?
Keertana Anandraj is a recent college grad living in San Francisco. When she isn't conducting international macroeconomic research at her day job, you can find her in the spin room or planning her next adventure.
Image via Unsplash