The Ultimate Get-Your-Professional-Life-Together Starter Kit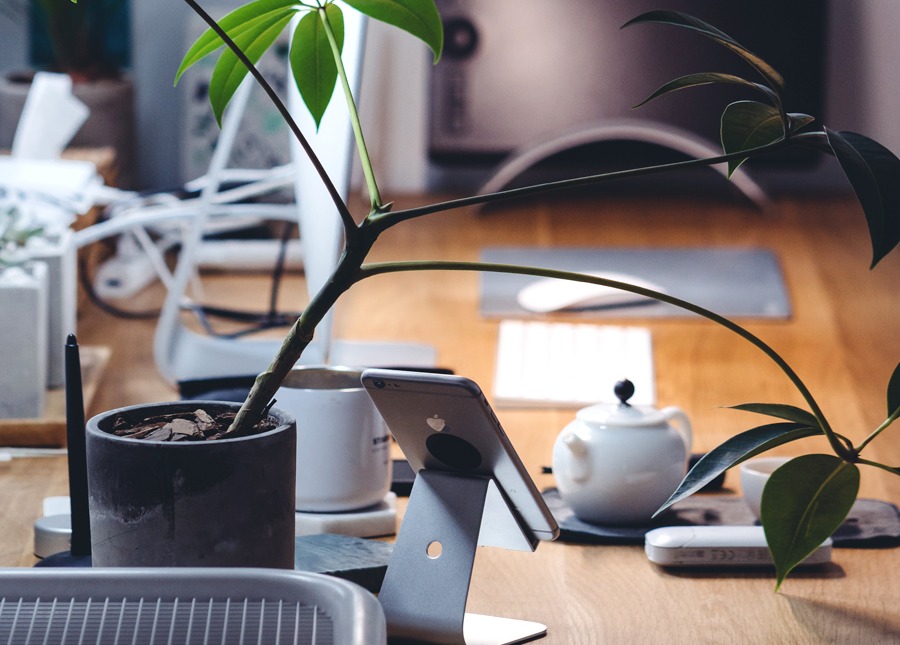 This post is brought to you by Adobe Document Cloud.
Let's face it: the internet is filled with advice on finding a job, from nailing your interview to climbing the ladder as an entry-level employee. But some of it just isn't relevant for many people in today's work culture — especially now that the landscape of the workforce is permanently changing. Traditional 9-to-5 jobs are becoming harder and harder to come by, and if you're a millennial, you probably know at least one person who works on a freelance basis (if you don't already do so yourself). In fact, freelancers are predicted to make up the majority of the American workforce within the next decade.
But even though freelancing and remote work are becoming more and more the norm for American workers, chances are, your upbringing and schooling didn't prepare you for a nontraditional career. And even in corporate settings, company cultures don't look the way they used to — for example, few and far between are offices that still actually require a business dress code.
Even though your career may not feel traditional, there are still a few things every young worker needs to get their professional life together. That's why we've partnered with Adobe Document Cloud to get you started with all of the little things that help you feel confident as a professional no matter what your job situation is.
A "non"-cover letter.
AKA the millennial's answer to the elevator pitch. You've likely read that cover letters are becoming increasingly obsolete, and while we don't necessarily agree (for instance, if you're applying for a writing job, the ability to communicate information about yourself is crucial), it's true that fewer hiring agents are scrutinizing them during the application process. In the freelance world especially, clients don't expect to see a full page about why they should hire you. But while you may not need a traditional cover letter ready to go at all times, you do need a professional snapshot of yourself that you could easily send to a potential client or hiring agent at any time. This could be a fully fleshed-out LinkedIn profile, a website showcasing a portfolio of your work, or even an amazing Instagram profile if you're in a design field. The point is to have something you can use to show a potential client or employer how much of an asset you'd be, rather than simply telling them.
Professional power outfit.
Few things are more nerve-wracking than trying to figure out what to wear to a job interview or important in-person meeting right before you leave the house. Work with what you already have, and put together a go-to professional outfit that fits these three criteria: comfortable, well-fitting, and still feels like "you." Your outfit should fit well and be comfortable, so you're not spending the day tugging at the bottom of your shirt or counting down the minutes till you get to change into sweatpants. And "professional" can mean so many different things these days, so don't feel like your go-to must be all black — if you love bold colors, there's no reason your Most Professional Look couldn't include a lovely shade of crimson. The key to looking put-together is feeling confident, and if your professional look feels like you're just cosplaying Corporate Barbie, it's time to mix it up and wear something that feels more like you.
Also, remember that this includes your shoes and accessories! Investing in one super comfortable pair of heels or loafers that go with anything will pay dividends when you find yourself running all over town for a day of meetings. And a solid bag that looks professional when you're pulling out your laptop or portfolio will always impress clients or interviewers — it doesn't have to be fancy, and it can even be a backpack! Just make sure it's well-maintained and organized enough that you're not rummaging through it for five minutes trying to find your notebook at the top of a meeting.
A tool to keep you organized.
When you're constantly juggling different clients, it can be tough (read: impossible) to figure out a workflow that works for everyone, especially when there are multiple individuals providing feedback on the same thing. The new review service in Adobe Acrobat DC allows you to collect feedback from multiple people in a shared review, while you get to maintain control of your document. No more lost reviews in your email inbox! Our sales and partnerships manager, Annie, even commented on how much this would simplify our internal workflow:
"We are fortunate at TFD to have one of our co-founders be a talented graphic designer (Lauren) who creates all of our marketing materials in fancy-schmancy platforms like InDesign. But when she emails drafts to us as PDFs, it can lead to a crazy-making cycle of emailing feedback back and forth so many times we all lose count. I end up with a bunch of slightly different versions, and then get paranoid I'm going to send the wrong one to our clients! (#workmares) So I'm honestly excited to see you can now give feedback within Acrobat DC."
Try it yourself here.
Pushy calendar reminders.
When it comes to freelancing, a lot of people don't consider just how often you need to take meetings. And whether you take them online, via Slack or Hangouts, or on the phone, one thing is for sure: you need a simple way to keep track of them and make sure you remember they're happening. Everyone here at the TFD team relies on Google Calendar, which you can set to send you annoying desktop notifications for meetings as early or as often as you like. Trust us, when you have multiple meetings in a week, there's no way you can remember them all without an external reminder — so take that pressure off yourself.
Time-blocking app.
Something that's really important for freelancers (and a lot of salaried employees, really) is figuring out how to appropriately and effectively allot your time. When you don't have an externally set schedule, procrastinating the things you need to get done can feel super easy…until you remember that being paid is contingent on, you know, getting those things done. A time-blocking app like TimeTune is a great way to set your own schedule and receive notifications when it's time to switch to the next task. You can totally customize your tasks list and assign different ones to different parts of each day. So, if you know you like to get emails out of the way first, schedule time in your morning specifically dedicated to email (and nothing else).
Freelancing/job-hunting buddies.
When you work remotely or freelance, it's easy to feel like you're missing out on the "fun" parts of work, like the camaraderie with coworkers. Some people thrive with little-to-no facetime during their workweek, while many others are more extroverted and find it easier to get things done working alongside others. If that's you, chances are, you likely know a few other people who work remotely or freelance like you do. Find a buddy or two to work with a couple of times a week — your schedule will feel more regular, and having that semi-social time to look forward to will be a nice bright spot in your week that's awesome for your emotional well-being. If you somehow don't know any other freelancers, though, look for a Meetup group in your area! Coworking groups are becoming increasingly popular, and for newbies to the field, it's way more affordable to spend the day at a coffee shop a few times a week than to rent out your own private office.
This is also an excellent thing to do if you're on the job hunt. Searching for a job, especially for months on end, can feel really isolating. But since it's such a universal experience, it really doesn't have to. Find a buddy to meet up with to work on your applications together on a regular basis — you'll definitely benefit from having someone to commiserate with and from having that super-valuable second pair of eyes on your resume.
*****
Did we leave out your go-to tool for starting off on the right foot professionally? Let us know in the comments!
Holly is the Executive Editor of TheFinancialDiet.com. Follow her on Twitter here, or send her your ideas at holly@thefinancialdiet.com!
Image via Unsplash