To All The Boys I've Spent Money On In 2018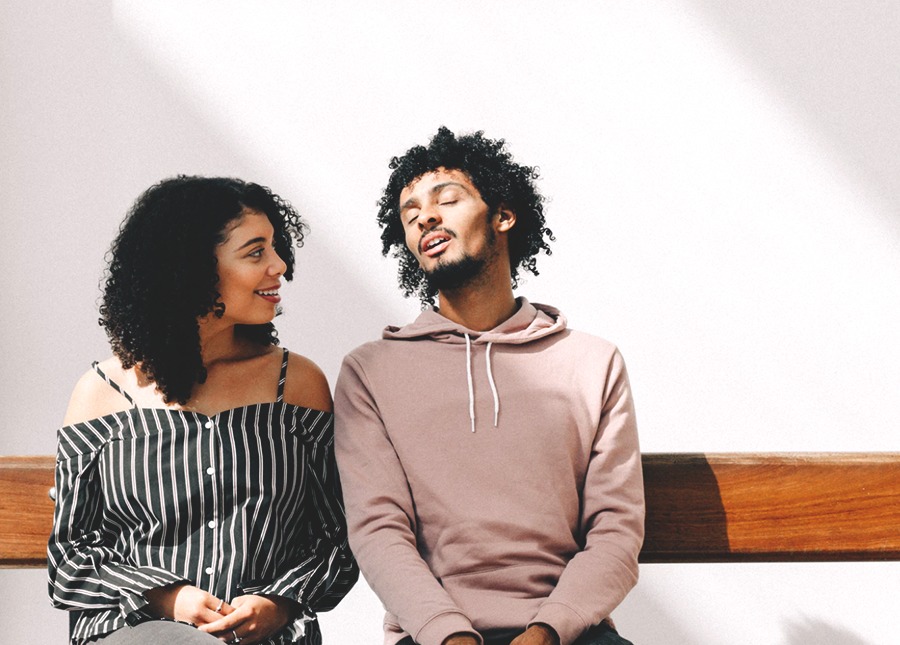 I date with the end goal of finding someone to split my rent with. Oh, and to find "love," sure. I'm here to announce 2018 was not the year for it, but I did track my progress. All the names below have been changed to protect the innocent. In addition to these lucky men, I'd also like to give special shout-outs to Drew, Garrett, and Cullen — three men who I went on separate dates with, who each bought me drinks in a dark bar. Below are the rest of the dudes I spent money on dating this year, and how much each of them cost me.
Paul
Paul and I matched on Tinder in January. I'm not one for small talk through an app (Why do it? Why not just meet in person?), so I suggested drinks the following night. I spent the next 24 hours cyberstalking him, very excited for the relationship I was building in my mind. I already pictured myself watching his band perform in dark bars, listening to songs he wrote specifically about me. Our future together was a romantic indie flick waiting to happen.
Something came up, and he asked to postpone the date for a week. This led to small talk between the days of actually meeting each other, and my interest in our romantic future started dwindling. On the day of our first date, I no longer saw visions of our future, and I wanted to cancel completely. Spending most nights home alone, though, I told myself I should get out there — maybe I would enjoy myself after all. Spoiler alert: I did not. I found it hard to engage in any conversation with him, and I could feel myself struggling to make sure I was constantly smiling. At the end of the date, when the bartender placed down one bill, I could see a look of terror in Paul's eyes. With him not making any immediate move I said, "Okay how do you want to do this? We can split it." He looked up gratefully, "Oh yeah? Okay yeah, that'd be good."
Number of Dates: 1
Total Spent: $18.99 CAD ($14.80 USD)
Julian
I had a crush on Julian for years. I knew we had mutual friends and I knew that he was cute — it just took us five years to ever be properly introduced. When we met a comedy show in 2017, I was overjoyed that the initial connection had been established, and I could finally confess my school-girl crush. In the following 12 months, I accidentally swiped "left" on him on Tinder three times. (I'm a constant left-swiper and get into the habit of not even reading names/looking at faces until I see them flashing away from my screen.) The third time it happened, I was so angry at myself. How could I have let my true love get away AGAIN? It was 1 AM, my cousin and I were drinking wine, and I found him on Facebook, added him, and sent him a message explaining myself and asking him out. To my surprise, he accepted the invitation and the message and even agreed to go on a date with this clearly creepy woman!
We went out twice over the next few weeks, and both dates had me head over heels. I was laughing a lot, smiling a lot, and thinking about how lucky I was to have found this cute, cute boy who I got along with so well! We split drinks on our first and second dates. At the end of our second date, we exchanged numbers. I had lamented to him about how I had moved away from the downtown core and try not to ride public transit too much, as each ride is $3. He really hyped up that I should get a Metropass, and after sitting at home and calculating how many one-way rides I needed to take in March and adding in the number of weekend transit rides I would take now that we were dating, I decided to bite the bullet and fork over $146.50 for unlimited transit. When I texted him to let him now that I got a transit pass and that the Greater Toronto Area was our oyster, he responded to let me know he wasn't over his ex. I couldn't believe I bought a Metropass for him.
Number of Dates: 2
Total Spent: $181.23 CAD ($141.35 USD)
Dan
In April, I had enough of swiping through endless faces of eligible bachelors. I deleted Tinder, I deleted Bumble, and then I opened Hinge, told myself I would swipe through 10 more people, and then delete the app. Dan was #8.
We had a quick chat about our favorite kitchen supplies, and he asked me to go out to a cool kitchen supply store in China Town in the next few days. I enjoyed how forward he was and how we didn't have to skirt around any small talk. Our first date was on a very cold and snowy day in mid-April, he bought me a coffee, and we drank our caffeine while wandering overstuffed isles of bread makers, sushi rollers, mini umbrellas, and the like. I texted my friend when the date was over, saying I found the man I was going to move in with.
Dan and I continued to date for three months. He was always so selfless with his spending — always offering to pay for dinner, showing up with gifts for me (digestive tea for days I wasn't feeling great, a unique seasoning that can only be found at specialty shops, handmade cards), and just all-around being so gracious. For our second date, we went to a cheese shop and he gave me a $20 budget and told me to pick out whatever I wanted. He was my dream guy.
I don't want this to sound like I was taking advantage of his generosity — he just wanted to spend his money that way. I offered and bought a lot of coffees, wine, trinkets from San Fransisco, tickets to a podcast recording, etcetera, but he was 9 years older and made much more money than me so, I didn't feel too bad about the inequality of who paid for what.
When he broke my heart out of the blue, saying that I told a long story that frustrated him, and ever since then he started judging everything I did/said to determine if I was someone he could build a future with, I cried and cried and cried and cried. (Note: he literally just liked my Instagram photo for the first time in FOREVER as I was writing this. What does it mEaN?!)
Number of Dates: 15
Total Spent: $88.52 CAD ($69.05 USD)
Alexander
I was back on my Tinder game. Alexander and I matched in July, but he was out of the province for most our time speaking. When he finally got back in town, he asked me to dinner. I consider myself a great super sleuth, but I could not find any trace of this man online. Did he even exist? We met at a BBQ restaurant, and the conversation went well. On paper, he seemed like a great guy. He dressed well, he could do manly things like build stuff with wood and install shelves (!!), and he had a job that was not in the arts. On the downside, he drove a motorcycle (too loud), and he ate his entire meal before mine would come out. Now, if he would have gotten his meal and attempted to wait patiently to eat until mine arrived I would have said, "Oh my gosh no! Go ahead and start. Eat while it's warm." BUT he made no attempt to show some polite manners, and I was over it. He paid for dinner saying I could buy dessert. We went to my favorite ice cream shop, and they were out of their featured flavor gelato bar (could my date get any worse?).
We walked around the block with our ice cream until we got back to the front of the restaurant. He showed me his motorcycle and I said, "Oh, very cool." We hugged goodbye and he told me to text him if I wanted to get together some other time. I never spoke to him again.
Number of Dates: 1
Total Spent: $10 ($7.80 USD)
Cameron
Dan and I had plans to catch up a month after my cryfest and be friends, but he canceled and I felt sad. So, I re-downloaded Bumble. I matched with exactly one person (I'm an avid left-swiper, remember?). Cameron and I made good conversation, and he asked me if I wanted to spend a Sunday on the Toronto Islands. What an exciting first date idea! I was so over drinks in a dark bar! We each packed some snacks and drinks, he bought us our ferry tickets over, and we spent five hours laying on a blanket and chatting. We got a long well and had many similarities and planned a second date. Our second date was a chill making-dinner-on-the-barbeque at his house, and our third date was dinner and a show.
I couldn't tell what the vibe was (mine or his). Did we like each other? Are these romantic dates? At dinner, the woman asked, "One bill?" (I always appreciate hospitality workers who ask "Separate checks?" when there are two awkward eaters — it puts the onus on them to declare if one person wants to cover the bill.) It was much too long of a pause so I awkwardly said, "Yesss?" I made a show of slowly grabbing for my wallet in hopes he would tell me he had it covered (sue me, feminism), but when he instead said, "You're paying?", I just smiled and presented my MasterCard. Later that evening, after the show and after watching some Netflix on the couch, he turned to me and asked, "So how are you getting home?" We messaged briefly for the next week, until I told him I didn't think we were looking for the same things. He agreed.
Number of Dates: 3
Total Spent: $63.97 CAD ($49.90 USD)
*****
Sometimes I'm lonely, and other times I sit eating a lemon sour cream gelato on a patio, feeling the breeze, about to see a play by myself, and I remember that being alone is great. I tend to live in a vicious cycle where I put the responsibility for my own happiness onto someone else. It takes a while, but when I'm able to truly evaluate my wants and needs, I realize I love myself more than I will love any man. As the year comes to and end, I'm focusing on my most important relationships: those with my friends, and the one with my self.
Hailey is a homebody. Follow her social medias @hailmast.
Image via Unsplash