I Took A Job For The Money — Here's What Happened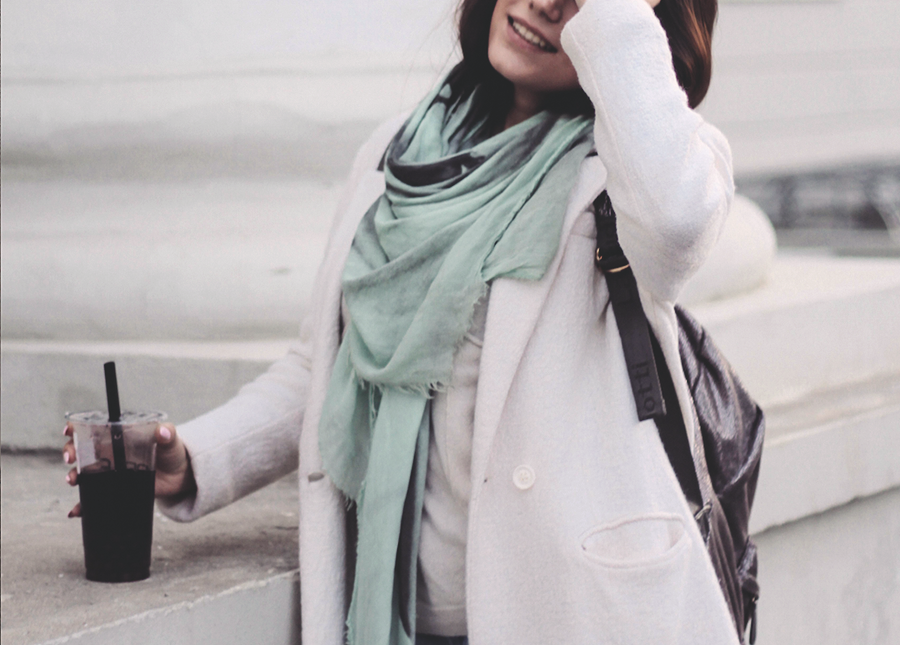 Flashback to last fall: I was working as the head of marketing for a global security firm. I had just gotten a 20% raise a few months earlier, absolutely adored my co-workers (and shared a cubby with one of my best friends), and was a five-minute walk from Seattle's Pike Place Market. As much as I loved coming into work every day, I began to realize that I was too comfortable. I didn't feel challenged or motivated in the way I wanted, and I didn't see how I was going to move up the ladder of a one-person department.
I began to look for other opportunities: I networked, put feelers out, and applied. Not long after I began looking, a recruiter at a huge firm reached out with the perfect role: social media management (my specialty) for three different retail brands. It would still be a team of one role, but I would have the assistance of a graphic design team and a web developer. According to the recruiter, 80% of the employees had been there five or more years — I would have the opportunity to grow and take on new projects as my interests and skills changed. After a brief introductory interview over the phone with the CEO — who would be my direct boss — I was invited in for an in-person interview.
Something you should know about me: I am a huge believer in a gut feeling. I am an instinctual person, someone whose gut has not failed in reminding her if things seem off. The moment I walked in for the interview, something inside of me knew that I wouldn't be happy. The office was small, with only seven employees and no separate place to eat or take a break. There was no conference room for meetings. Everyone was quiet, and although they gave me a friendly smile, no one was talking to each other.
I walked into the CEO's office and immediately got a whiff of desperate need —  this position had been open for months (red flag) and they were scrambling to find someone smart and vaguely qualified. After only about 10 minutes of questions, I was offered the job on the spot. Although I had come recommended and knew I was a great candidate, I expected a few hurdles to jump through. This was worrisome — didn't they want to make sure I had the necessary experience and skills to be successful? Didn't they want to make sure they respected me and knew I would be a good fit?
After the interview, the recruiter asked what salary range I was looking for. I gave a number another 20% higher than what I was currently making, expecting that there would be some negotiating. To my excited surprise, the company agreed with no questions asked. Looking back on it, it was likely because they needed to fill the role ASAP.
I talked it over with friends and family. My gut was telling me that I should be worried. The environment of friendly faces, collaborative projects, and bonding outside of work didn't seem to be there. But who cared? I was 23, and about to outearn most 30-year-olds in my field. I HAD to take it; I'd be foolish not to. I fantasized about how much I could sock away in retirement savings (you're reading TFD, it shouldn't surprise you that my wildest fantasies involve Roth IRAs). I could pay off my car loan, I could spend more to fund my blog and business, I could take an incredible New Zealand vacation. The me that was obsessed with having massive amounts of wealth accumulated couldn't justify saying no.
I agreed to the new job offer, politely asking if I could start in a month instead of the standard two weeks, as I had outstanding projects and commitments at my current company that I wanted to see through. Instead of understanding or working to compromise, I was told by the recruiter that my new boss was concerned that showed a lack of excitement and commitment to the new position. Another red flag I ignored because I was too distracted by how much money I was going to make.
In case you couldn't see where this story is heading, the job ended up being a terrible fit. On day two, I was given a completely different title than what I was hired to be, and handed a huge task of building out the 2018 e-commerce website with no training — in addition to running digital marketing for three retail brands and driving $30,000 of sales per day, when their average sales were $11,000. I dreaded going into work every morning and often cried at night at how unhappy I was. My boss was difficult to work with — I felt as though she was expecting me to fail. I sighed with relief when she was out traveling for work, and was panicked when she would come near my desk. The day I quit — which I decided was necessary after I was almost certain she was going to fire me — she called me into her office. "Are you leaving or staying?" she asked. The next day was my last at the company. I've never felt such relief.
Certain things drive certain people. If you are an individual who sees your job as a means to fund your life — somewhere you work hard and then leave after eight hours — then how much money you make might be your biggest motivator. While I realize all jobs are just that — a means of making income — this experience taught me that a role at a company must mean more to me than that. I had to learn the hard way that a job is a place where I want to laugh and hang out with coworkers and have a personal relationship with my manager. I realized I wanted an office with windows and open space to collaborate (and a separate place to eat lunch that wasn't at my desk). I wanted to care about the work I was doing, feel supportively challenged, and most of all, come into work with a smile on my face. Like any employee, I wanted to feel like I was given the tools to succeed.
It's been two months since I left. I'm still looking for work in my field, and it was terrifying to quit a job without another one lined up. Sometimes (usually when I'm home alone with a glass of wine in my hand), I kick myself for not trusting that spidey-sense that was so clearly correct. But I am so glad I'm going through this experience. It shows me what I need from a job, from a manager. It showcases what kind of environment I thrive in, and what drives me forward. The money was great, but unhappiness isn't. Life is too short.
Image via Unsplash
Tori Dunlap is an award-winning social media marketer and entrepreneur. Founder of victori media, helping 20-somethings live life victoriously. Obsessed with finding cheap flights, reading a good book in the bathtub, and you. Follow her on Instagram here.