Unpopular Opinion: An Uncensored Interview With An MLM Recruiter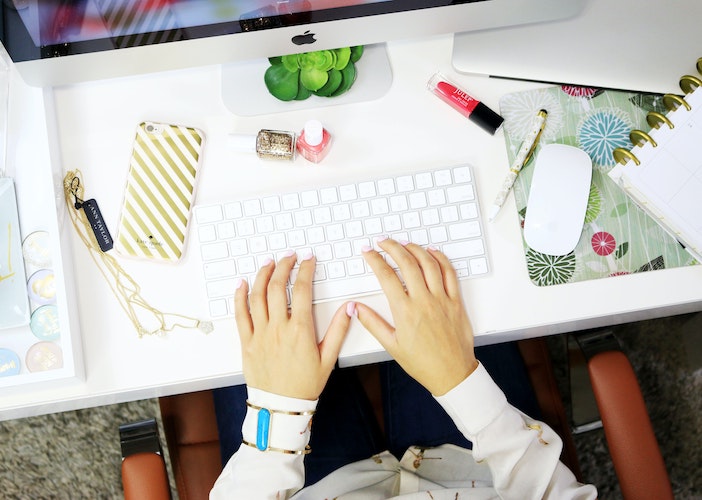 ***Editor's Note: TFD does *not endorse* any multi-level marketing group, company or brand. TFD has a long withstanding stance against MLMs and the potentially toxic culture they impose on their members and would-be members. To read more about our anti-MLM views, check out our past articles here, here & here.
Throughout the years I have seen many companies selling many products. Essential oils, jewelry and even makeup, just to name a few. They've intrigued me. Can you really make money working for an MLM and what is the payoff? The idea of being able to create your own hours, have control over your schedule and make money from anywhere sounds amazing – but is it true?
With that, I decided to ask an MLM veteran who I came across on social media. She checks off everything on the "success" list in the MLM world: the dream car, the hefty bonuses and a stream of income that now supersedes her former salary.  She works for Le-Vel and started three and a half years ago. For the purpose of this interview, I'll refer to her as 'Boss Lady' (BL for short)  as she has requested privacy. Let's see what she had to say about this whole MLM industry… and can you really make it big while doing it?
AG: What are your overall feelings towards MLMs and the negative reputation they might have?
BL: "I had heard of them before, but I always thought that grandmas did it and nobody was able to make real money doing that kind of stuff. I also didn't think I could do it with Le-Vel until I tried the products and realized how much I loved them."
AG: Do you feel all MLMs are created equally or do some have a bad name?
BL: "No, not all are created equal. Before Le-Vel, I had never looked into joining an MLM because of the reputation that they had. It's never something I thought I would do and then I tried Le-Vel's products. I decided to take it a step further and look at the compensation plan and compared it to other companies and was able to see that not every plan compares to what Le-Vel offers to their promoters. It was a right decision for me, personally. So with the products and compensation plan, I thought, 'What the heck! And I went for it."
AG: What does your day-to-day look like when working on your business?
BL: "Every day is different, you can never learn to expect the same thing. I do content batching on Sundays. I plan out my week while getting the kids ready for school. I figure out how I am going to present my content for the week. I usually post every other day or every couple of days. But I stay engaged in my stories everyday. So I make sure I am posting about my life and about my products. This then lets people into my world so they can connect with who my family is, and not just myself as a business owner. It hits that happy sweet spot."
AG: In your opinion, what does it take to really be successful in the world of MLM?
BL: "I would say, you need to have some grit and honestly, be grounded in yourself and your products. Know that regardless of what people think, you believe in what you're selling and yourself enough to know you can build a career out of it."
AG: What are your tips when attempting to grow your business?
BL: "Because you step out of your comfort zone, you have to believe in yourself and build your mindset with everything you do. You have to learn to adapt and grow with your market and that will change the language you're using constantly. Be a student and be willing to learn the product and the people. This could also be with social media, learn people and build your posts around that. Here's a little a secret; what I do is 90% growing my mind and 10% sales. I'm not in the sales business, I'm in the people business… and I always try to remember that."
AG: For the sake of full transparency, what are some of the perks you have experienced by working for an MLM?
BL: "This "side gig" started with me hoping to just cover the kids daycare bill every week and maybe help with groceries. When I got to the second level, I got $800 a month allowance towards any luxury vehicle or select truck models. Like what?! Who does that?? I've then had bonuses along the way, but this year I received my first $80,000 bonus. Which was a game-changer for my family."
AG: What's your advice for people who are on the fence about joining a MLM?
BL: "One piece of advice is to go for it and get support from people in your life to hold you accountable. Bet on yourself and go all in. Drown out all the excess noise and focus on what your mission is and when you bet on yourself, chances are you are going to go far."
AG: How has working with an MLM affected your life?
BL: "I started this over three years ago, trying to pay for daycare and groceries. I hoped I would be able to go in without having to check my bank account. I hoped for a little bit of financial freedom. Now, it provides a full time income for us so my husband can stay home and be with our kids. He can coach our son's football team. He's always worked to provide for us but was hardly ever present, now he gets to be present and I get to provide for us through this business."
Image via Unsplash