We Had Two Deaths In The Family Within A Year — Here's How Much They Cost Us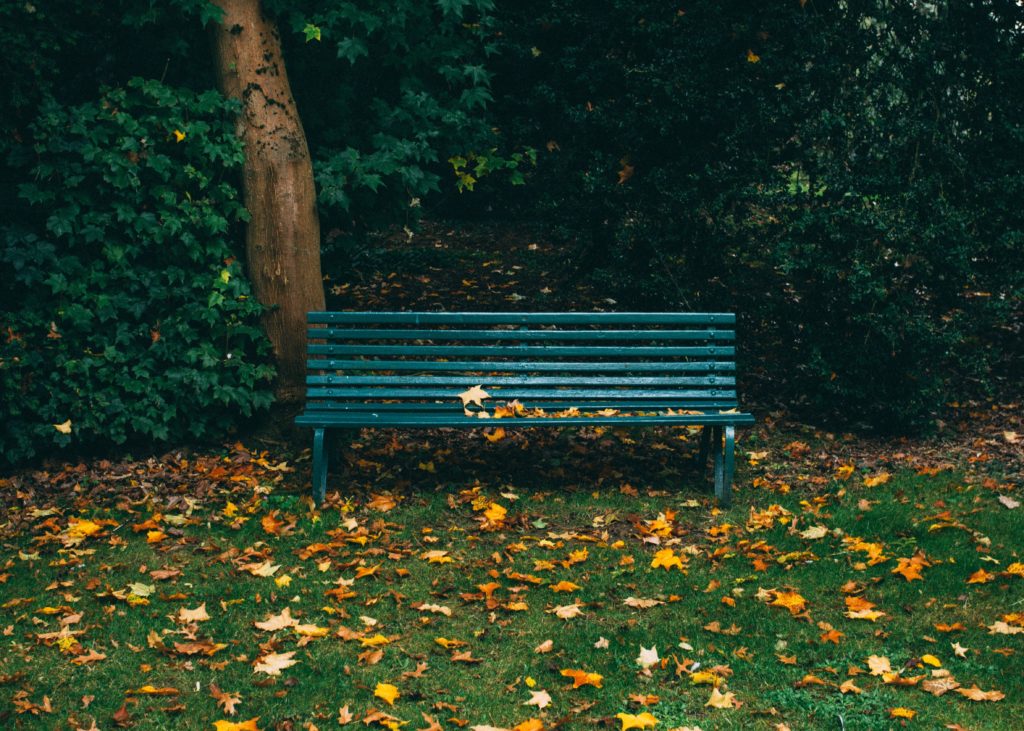 I want to start by saying that this article is not going to, in any way, attempt to quantify the cost of these deaths beyond a financial metric. The emotional and mental stuff is incalculable. However, the amount of money you spend in the wake of death can be staggering. Even without the responsibility of paying for the funeral and cremation or burial, death is expensive.
In our case, both of our fathers passed away a little over a year apart. When we finally ran the numbers to see how much we spent (or missed out on making), we were completely blindsided by the totals. I honestly don't know what we would have done without our emergency savings.
When broken down, there are two main categories of consideration: money spent and lost income. Here's what the death of our fathers cost us.
Death #1
My father-in-law passed away in May 2017. The costs included:
2 one-way tickets from LAX to MCI, purchased the night before the flight: $396.40
A 6-week freelance contract my husband lost (he was only 2 days in, and the company was very understanding): $6,000
One week of missed work at a part-time job (mine): $406
4 days' worth of dog sitting (it was our side hustle at the time, and we had to cancel on a regular client): $100
1 one-way ticket from MCI to LAX, purchased 3 days before the flight: $206.80
1 one-way ticket from MCI to LAX, purchased 7 days before the flight: $136.80
Gas from San Diego to Los Angeles for me to pick my partner up from the airport: ~$20
Unused, non-refundable Disneyland tickets that were purchased in advance and expired while we were gone for the funeral: ~$200
Non-refundable Airbnb rental for a weekend celebration that we missed: ~$300
There were other expenses that we managed to avoid or narrowly missed. Thankfully, we didn't spend any money on clothing because both of us had appropriate funeral attire. We stayed with my husband's mother the whole time, so lodging was free.
We also didn't have to spend much of anything on food due to the generosity of friends bringing it to the immediate family. A big-hearted and loving friend saved us well over $100 by driving us to the airport. We were living in San Diego at the time, and he drove down from Los Angeles to pick us up and then took us to LA so we could fly from there, a difference that saved us a little over $100 on tickets. Additionally, because he drove us, we didn't have to worry about the price of a ride-share or airport parking. He refused to let us cover what he spent on gas, but he did (eventually and reluctantly) accept a pizza dinner as thanks.
My husband's family drove us to and from the Kansas City airport for our flights, saving us car rental or taxi fares. For the Disneyland plans, we had also booked a hotel. Usually if you cancel less than 48 hours before check-in, there is no refund. Luckily, the hotel graciously made an exception to their cancellation and refund policy, which saved us ~$150.
Death #2
When my father passed away in June 2018. The costs included:
2 one-way tickets from LGA to MCI, purchased the night before the flight: $774.40
One week of missed work (my husband's): $1,100
1 one-way ticket from MCI to LGA, purchased 3 days before the flight: $387.20
Transportation (for one, which included a ride on a bus, the subway, and a train) from LGA back to our apartment: $40 
1 one-way ticket from MCI to HPN, purchased ~14 days before the flight: $175
Non-refundable tickets for a concert we were unable to attend: ~$80
Again, there were other expenses that we managed to avoid or narrowly missed. This time, we still didn't have to buy clothing (we had the right type), pay for a hotel (we stayed with my mom), purchase much food (thanks again to generous friends bringing meals), or arrange transportation from and to the Kansas City airport (with help from both my family and his).
Like last time, a friend graciously drove us to the airport. This saved us the price of either train tickets, a ride-share, or airport parking. Another friend was able to watch our dog for us, saving us money as well as the hassle of finding a dog sitter. Because I was able to fly to a smaller and closer regional airport, we spent nearly nothing on gas for him to pick me up when I returned.
Before my dad's sudden death, I had plans to travel home in a few weeks. We had already purchased tickets for that trip, but thankfully (with the submission of appropriate evidence) we received a full refund on the roundtrip flight. This saved us approximately $400. We had tickets to a (usually non-refundable) theater performance, but they allowed us to transfer the tickets to a later date (for free). The tickets were about $250, so this was a real relief.
The Total
There are a couple costs I've left out. For Death #2, there is no figure included for me missing work because, at the time, we had just moved to New York and I was not yet working. However, I stayed with my mom and siblings for a full month after, so it could be argued that it did end up costing more than shown here if we could somehow calculate what I might have earned during that time. It's easier if we ignore this possibility. I've also excluded what we spent on therapy following each of the deaths (at least another $1,000).
The total absolutely could have been less, or more, if our circumstances had been different. At the time of both deaths, neither of us was working a job with paid time off, we lived halfway across the country from our families, and the deaths were both sudden and unexpected. If our fathers had not had life insurance and/or if we had been their only family, we would have faced the invoices for two funerals, one cremation, and one burial on top of these other expenses. There's a myriad of ways the numbers could have played out differently, but for us the cost was still huge.
The total? $10,322.60 (at least).
The shocking amount we ended up spending on these sudden deaths could have easily sent us into debt. Often, situations like these don't only have the cost of the money spent upfront — they also hit from the other side and impact your income. Emergency savings could be the only thing keeping your head above the water when an emergency arises, as was certainly the case for us. Not to be overly dramatic, but our emergency fund saved us.
Money will never be the most important thing lost when someone dies. But having enough in our emergency fund at least make it possible for us to focus on grieving instead of being swept up by the overwhelm of unpaid bills or growing debt.
Ariel is a writer and tutor living as a tumbleweed on the North American continent with her doggo and partner. She (almost) has her MA in Linguistics, is voraciously curious, and can't seem to settle into one niche or genre.
Image via Unsplash
Like this story? Follow The Financial Diet on Facebook, Instagram, and Twitter for daily tips and inspiration, and sign up for our email newsletter here.