What I Learned From Planning My Parents' Same-Sex Wedding For Less Than $4,000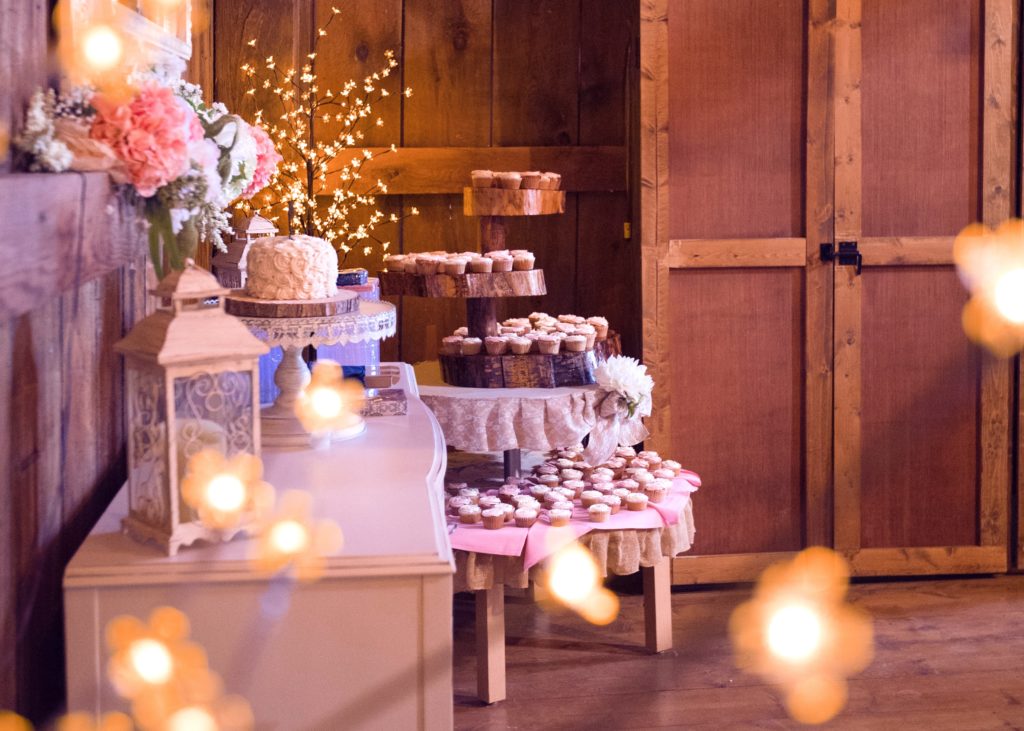 When my parents decided to get married seven years ago, there was no romantic proposal. They'd been partners for over ten years at this point and had everything together besides the piece of paper that made it all official and standing. So when they mutually decided, over dinner one day, that they should probably do the thing properly, they immediately looked to me. I was 14, and about to plan a wedding.  
The pomp and ceremony of it all — manicures and hair up trials, decisions on table settings and color schemes — was their nightmare, and my dream come true.  They wanted something lowkey and personal, but still joyful and celebratory. We neither had the budget for nor wanted a huge, distracting affair. It was, over anything, to be a proud declaration of their love — a kind so often moralized and called into question. 
Even at such a young age, I was acutely aware of how different the wedding experience (like so many other things) would be for my parents because of their sexual orientation. Our only attempt at attending a wedding fair left us all feeling dejected. Vendors were either deliberately ignorant of the concept of two brides, or made things difficult and embarrassing by assuming one was the mother of the bride. We came home, and one of my moms even wondered aloud whether she could be a proper bride. 
From that moment, it became my mission to plan a wedding for them, not anyone else.  
What we spent
Venue, for ceremony and catering – £2,000 (~$2,435)

Brides' dresses – £300 (~$365)

Bridesmaids' dresses (excluding alterations) – £50 (~$60)

Steel band – £250 (~$305)

Photographer – £100 (~$120)

DJ – £100 (~$120)

Decorations – £200 (~$245)

Cake – £0 

Bridal hair – £0

Wedding cars – £0

Total – £3,000 (~$3,655)
What I planned
Our focus was pure love, no frills or fancies. We'd attended a beautiful wedding earlier in the year that had extravagant fireworks displays and exquisite catering, but it also felt a bit empty of love. Instead, the wedding I planned paid no attention to that kind of performance and show. The ceremony happened on the edge of a lake in a small wooden pagoda in front of around 60 people. My cousin and I wore secondhand bridesmaids dresses we'd had altered by a seamstress friend. My mom's dress was bought for £30 from eBay. I'm not joking. 
We utilized anyone and everyone we knew and was willing to help out. Friends DJ'd and made the cake, family did wedding hair and lent the cars they'd emblazoned with pride flags over the traditional bows and ribbons, to get them to the venue on time.
Everything was personal with nothing done just for the sake of it. From the registrar who spoke of love in the hardest circumstances, to their joint "Best Woman" who joined them at the top table, to the James Bond-themed table names and a first dance to J Lo's "Baby I Love U!" The day painted a whole picture of them as a couple, celebrating the life they'd already had together as they began the next chapter of it. 
How it went
It was perfect, and exactly the way we had all wanted it. The whole day leaked love and felt full of the same joy we felt in our house every day.  The decision to do things our way, saving on areas that mattered less to us personally, we created a dream day filled with personality. By saving so much on usually lofty dress expenses, we were able to add special details, splurging on a Jamaican steel band to walk down the aisle to. 
People sang karaoke and danced. One mum changed from her wedding dress into something more comfortable. Not a penny was wasted on fancy details that we simply weren't bothered about. People took home the little heart-shaped tree table settings we'd bulk bought from a discount craft store. It's so lovely to walk into friends' houses seven years later and see them still displayed. 
Do I have any regrets?
Not as such. 
Their wedding day is probably the happiest memory I hold, but of course I would've loved us to have been able to do some things differently. Hiring a professional photographer was not in our price range, so we took a gamble by paying a local student photographer to shoot the day for us. It was a risk that didn't pay off, but luckily we had plenty of guests who were handy with their cameras. But that isn't something I regret. Having a budget photography option was the thing that allowed for my parents to have their dream honeymoon. I wouldn't swap that for some better-quality photos.  
Holding a wedding on a budget made me realize just how easily costs can be trimmed if you prioritize. It's a day about your love, and money should be handled in the same way as everything else in your life — spent on what makes you happy. If you're a foodie, focus your budget there. If you don't want a big, poufy dress, don't have one. This isn't a new take by any means, but it's incredible how easily you get caught up in the idea of a wedding, what others would be impressed by, and how much you'd be judged if you didn't do this one thing that everyone else does.
The one thing I actually wish could've been different? That they didn't feel pressured to conform to heterosexual wedding standards, or that they couldn't have a "proper" union if they didn't get a marriage license. That it might be worth less to some people because there wasn't one bride and one groom. 
When we couldn't find a wedding model that accommodated our life and our family, we made our own. Because of this, my parents' day was exactly what they wanted and needed: a space to be themselves, celebrate the love they still have to fight to prove every single day.
Amy is a writer living in London. She hopes to do just about everything, including: see her name on the spine of a book, study for a Doctorate, and own twin golden retrievers. You can find her on Twitter and Instagram. 
Image via Unsplash
Like this story? Follow The Financial Diet on Facebook, Instagram, and Twitter for daily tips and inspiration, and sign up for our email newsletter here.