What I Learned From Running A Successful Kickstarter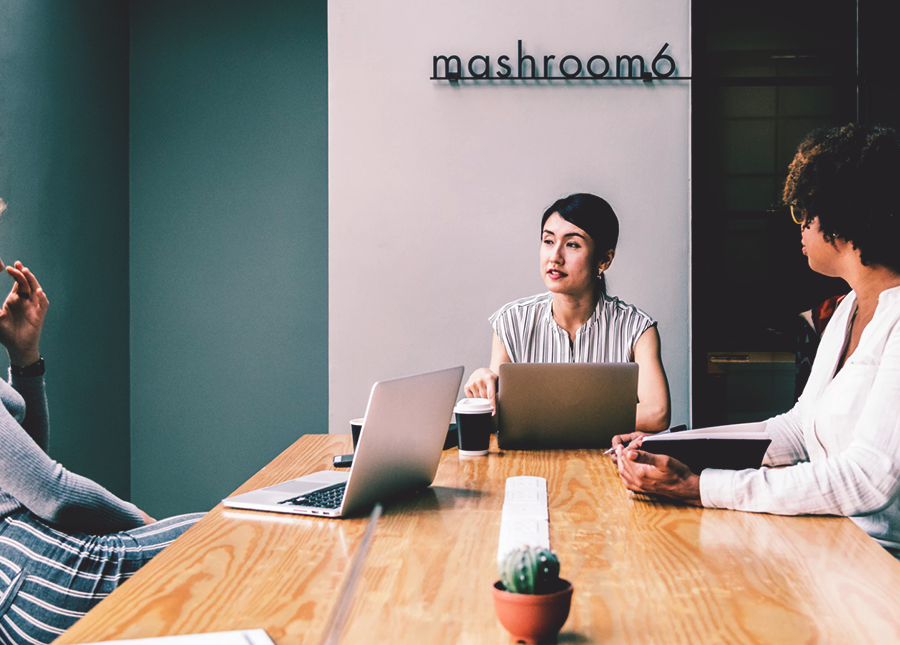 "$500," I suggested. "Let's raise $500."
I run a blog called Windrose (formerly That First Year), a community created through stories shared of life after college. Last fall, we released the first issue of our online and print magazine, Windrose Magazine, offering essays, interviews, and advice for navigating life in your twenties. We wanted to create a second issue on a larger scale than our first one, but we knew in order to do this, we would need capital to support it. My friend and biz partner, Kendall, had long suggested we launch a Kickstarter campaign, but I was wary: was it kosher to ask people for money for this?
Of course, the answer is yes: if you want to run a business, you will need money, and you get that money by asking for it. Launching a Kickstarter didn't mean we were asking for pity donations; we were offering a quality product — the second issue of Windrose Magazine — in return for each person's pledge. However, it was difficult for me to see it this way. Despite my days selling Girl Scout Cookies door-to-door (which, c'mon, Tagalongs are an easy sell) and setting up my lemonade stand as an eight-year-old entrepreneur and animal shelter philanthropist, somewhere along my journey to adulthood, I became afraid of the idea of selling: afraid of coming off as too pushy, afraid of bothering people, afraid of people thinking I might only want them for their money.
And so when I finally agreed that a Kickstarter would be necessary, I threw out my suggestion: "Let's raise $500."
Kendall pushed back, and for good reason. For one, $500 would cover barely half of our contributor budget, let alone give us any capital to invest in inventory. Plus, if we raised only $500, we'd likely lose money fulfilling the pledge orders given how expensive it is to print only a small amount of product. Not only was my suggestion driven by Fear, it was also financially ignorant.
If we were to launch a Kickstarter, we'd have to go bigger than that. After calculations, in order to reach our two goals of paying magazine contributors and ordering 500 inventory, we'd need to raise at least $5,000. This, of course, was terrifying to me, the girl who always, in every aspect of life (EVERY. ASPECT.), wants to play it safe. And Kickstarter is an all-or-nothing platform, meaning if you don't reach your funding goal in the timeline set, you do not pass Go, you do not collect $200 (or, in our case, $5,000).
After much debate, conversation, and encouragement from Kendall, we went for it, launching a 30-day Kickstarter in March to raise $5,000. We offered pledge levels for a hand-lettered downloadable print, copies of Windrose issues 1 and 2, and a blog sponsorship package for businesses. 
I sat on the deck at my favorite Nashville coffee shop on a Friday morning in March, nervously clicking the Launch Campaign button. On the first day, we received 12 backers. But after that, hardly anything. In the two weeks that followed, we received only 15 more backers. We still had 76% more to raise ($3,793) in just 10 days.
I doubted.
"We probably won't make it," I told my friends and family when they asked me about the Kickstarter. "I've made peace with the fact that this will be a public failure." Of course, I had doubted in our success by day two, even before that, really. Could we really raise $5,000? We had only grossed a little more than $1,200 from a four-week pre-order period for issue 1, and after printing and shipping, we netted much, much less. Who were we to think we could raise five times that amount?
Instead of talking about how much I believed in the magazine — how necessary I think it is to have a publication that encourages people to honestly share their stories and feelings of what living in your twenties is like — I was sharing my doubts. It was as though by doubting, I could beat defeat to the punch. If I admitted defeat before anyone could point it out to me, then I could somehow avoid the disappointment of failure. I used doubt as a self-defense mechanism, deferring hope in our success in order to protect myself against embarrassment if we didn't meet our goal. But we hadn't even failed yet. I had let Fear convince me to throw in the metaphorical towel thirty-two seconds into the first quarter.
Upon further reflection, this self-defensive doubt permeates my entire life, from work goals to relationships to my very faith. Changing my quick inclination to doubt isn't a task that I can check off my to-do list in one day; like anything that invites you into growth, it takes time and daily reevaluating the motivations behind each choice — am I letting Fear talk me into this, or am I choosing to move forward with trust in this decision I'm making?
Ten days before our Kickstarter period was to end, we released a video explaining Windrose Magazine and why we had launched the Kickstarter, promoting this on our Facebook page and asking contributors to share with their friends and family. In less than a week, we had doubled our funds. In four days, we raised that final $2,000, surpassing our goal by $182 on that final Saturday.
To this Doubting Queen, it was incredible to witness the support of this project from so many friends, family, and strangers — a project that so many people put their talents and time into for a magazine that serves to encourage its readers to chart their own life course, free of comparison. I'm still bamboozled over the fact that we were able to raise so much in so little time.
In the post Kickstarter-success, as our supporters are just beginning to receive their magazines, I have some feelings of Imposter Syndrome. I know this is a side effect of any sort of success — Fear having lost the first round now wanting to convince me that it was a fluke that it happened at all. "Are you sure you're good enough to lead this project?" Fear wants to ask. "Are you worthy to have reached this goal at all?" Again, it's a daily effort of grounding myself in truth rather than the stories Fear is trying to tell me.
None of these feelings and fears are unique to me — this is a common characteristic of living life as a human being. That's why I think by sharing our own honest stories, we allow others to be honest with their own stories. That's my hope with this essay of my experience with launching a Kickstarter that I doubted would be successful, and that's my hope with Windrose Magazine: to share stories that assure you that you are not alone.
Ally Willis is a public relations graduate who buys way too many concert and plane tickets and then writes about it. She puts all things British on a pedestal. She runs a blog about post-grad life and also writes about music and travel on her own personal blog.
Image via Unsplash