Living Abroad
What It Really Cost Me To Move Abroad For A Starter Position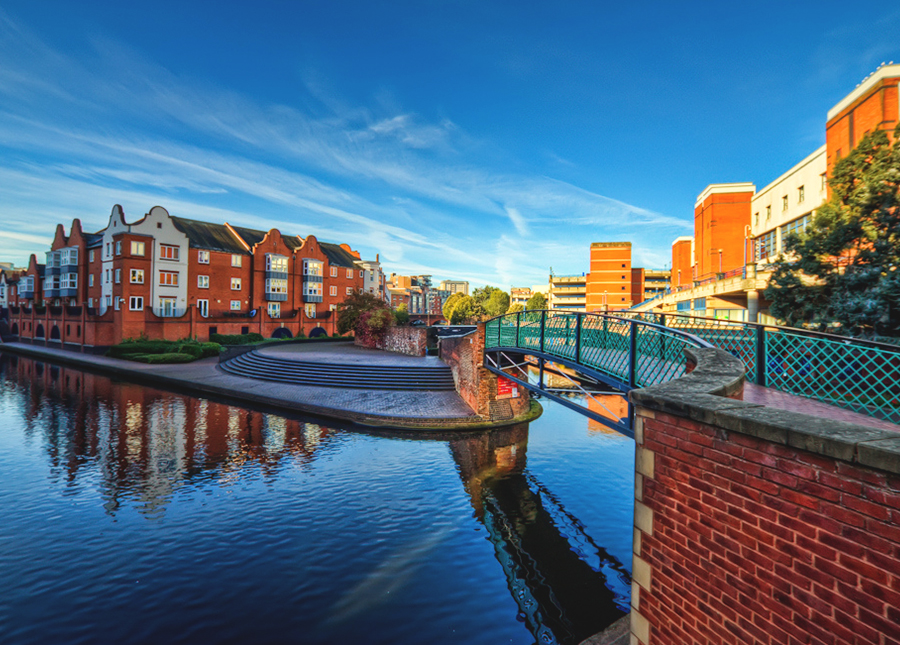 I dreamed of moving abroad for a glamorous new job in a glamorous new city when I started college. Fast forward 7 years, two study switches, a gap-year, two internships (one abroad), a master degree, 10 application letters, three interviews, one traineeship offer, and two job offers, I accepted a new starter-job as an assistant project manager at a consultancy company managing funds for educational projects. The social sector position I wanted was for a company providing health care, a good work-life balance, and an international atmosphere. The city it was based in was not the glamorous London, but the less appealing Birmingham did not matter that much. Living in London on a starter salary is not affordable anyway, except when you do want that real-life Harry Potter experience of living in a broom closet. I was happy to move from mainland Europe to the country of the Queen and experience British politeness and afternoon tea, fully prepared for all the hassle of starting a new life abroad. I knew I needed to build up a new social life away from my student city where I lived the previous 7 years, find a new apartment, new healthcare, and a new routine.
During my two-year master program, I continuously worked between 30-50 hours on the side across two jobs. One was a student-assistant job for 20 hours a week, with very flexible working hours and a good salary. Next to that, I worked in a restaurant for 10-30 hours a week (10 to 15 hours during my regular student weeks, up to 30 hours while writing my master dissertation). Although I was quite busy during these two years, it gave me the opportunity to save €7,000 ($8,140.48 USD) by the end of my master program (To be clear, college tuition is really affordable in my country, approximately €2000/$2,325.72 USD a year, which allowed me to save up quite a lot). I then went on a 5 month paid internship in Geneva, Switzerland. After returning from one of the most expensive cities in the world, I still had €4,500 ($5,233.17 USD) left to help me with a possible move abroad. Although I had the privilege of my parents supporting me during my Bachelor degree by paying my college tuition, I have always been responsible for the rest of my costs (rent, utilities, groceries, health care, and study supplies), which I paid by working and taking out a reasonably small student loan. During my Master's degree program, my parents did not support me financially, although their support during my bachelor degree left me with a good sense of responsibility and budgeting.
But I digress — back to the move. Although I made a budget and realized that I needed to spend quite a lot of money, I might have slightly underestimated the costs of moving abroad. I will try to give a realistic account of all costs incurred. After having signed the employment contract and celebrating with a drink (or rather, a few), the big to-do list started. I will not bore you with an endless list of things I had to arrange and cancel in my home country, and rather focus on the joyous journey of spending an enormous amount of my savings and feeling stressed out by seeing my savings account diminish by the day.
I always thought of myself as a minimalist, but I realized I'm not when the content of my closet alone wouldn't fit in three suitcases and an international moving service would cost me a bigger fortune than a few extra plane tickets to fly back and forth three times (I do realize that this is absolutely not ecologically responsible). The price to fly to Birmingham, drop off two full suitcases (and a hand luggage sized one) at my new place, go back home to pick up the rest of my clothes and my return back to Birmingham totaled €300 ($348.88 USD). Luckily, I did not have to move the rest of my belongings, which consisted of roughly 15 moving boxes with kitchen stuff, books, art supplies, and other things I could not part with. My parents decided to go on a road trip to drop off my remaining belongings and visit me in my new hometown. Their helpfulness saved me at least €600 ($697.76 USD) in moving costs.
The studio apartment I rent is fully furnished, which was, in this case, the wiser option, as moving all my furniture or buying everything new seemed more expensive at the time of the move. I do have to admit that it was also a case of convenience. Arriving in an apartment where I only had to put down my boxes while I was arranging so many things at the same time was a choice I willingly and happily made. However, it is not cheap to rent your own apartment, I pay around £800 a month ($1,043.84 USD), including all utilities and taxes. I could have made the choice to rent a room in a shared apartment, probably for half the cost of having my own space. I do think that it might have been better to do that, as it would give me the opportunity to live on a bigger budget or save more money. But for now, I thoroughly enjoy living in my own space, with new and modern furniture close to the city center. This space also allows me to walk to work, saving me a bus pass. Before moving in, and before receiving my first salary, I did have to pay a first month's rent, a deposit, and a registration fee. These are simple fees everyone has to take into account when getting a new apartment, but spending £275 ($358.95 USD) on a registration fee, plus £2,000 ($2,610.54 USD) on the first month of rent, a deposit, and a checkout fee combined, was a painful amount of money to transfer out of my savings account.  
The actual move left me with about €2,200 ($2,558.29 USD) left in my account (not taking into account the tickets I bought to attend the interview and got refunded later on). However, I arrived at the beginning of May and started my job half May, this meant I received my first salary at the end of May. This was not even half the amount of my normal salary, and just enough to cover my rent for the month of June. During the month of May, I did not have an income as I only had a part-time job between my graduation and my move. I had used this income for the last rent and utilities I had to pay for my old apartment. I used approximately €500 ($581.40 USD) of my savings account in the month of May to pay for utilities, groceries, and some new household appliances (vacuum cleaner, shoe storage, etc.) My salary from the month of May was spent entirely on the rent for my apartment, so I needed to take an additional €500 ($581.40 USD) out of my savings account to support myself in the month of June and buy groceries, health care bills, and other unexpected expenses.
In the end, my savings account had shrunk from a comfortable €4,500 ($5,232.86 USD) at the beginning of April to a mere €1,200 ($1,395.37 USD) at the end of June. The move abroad did not leave me completely broke, but my financial situation was a lot less secure. I have made quite a financial investment for my wish to live and work in another country, but is it worth it? Time will tell, however, it might not have been the best financial decision I have made, especially with a job offer in my own country which would have given me at least €400 ($465.12 USD) per month more to spend. I realize I am incredibly privileged to have been able to make this decision, since no one is relying on me financially, and I had the opportunity to save up in advance. Not to mention, I have absolutely incredible parents who helped me move a few boxes of my stuff. After living in my new city for a few months, I am settled in quite well and enjoying my job. I have set some new financial goals to tackle, like replenishing my emergency fund, pay off my student debt next year, and maybe find some extra money to go on a holiday. I do not want to discourage anyone from moving abroad, but I do want to stress that making a solid budget when planning to settle in a new country is essential, just like having sufficient funds to support yourself in your move.
Iris Both is a 28-year-old starter, working in project management and passionate about social programs. She is still trying to figure out what direction to take her career but is enjoying the journey. She lives in Birmingham (UK) and loves to explore her new home country.
Image via Unsplash 
Like this story? Follow The Financial Diet on Facebook, Instagram, and Twitter for daily tips and inspiration, and sign up for our weekly email newsletter here.