7 Opportunities You're Missing Out On By Not Doing Informational Interviews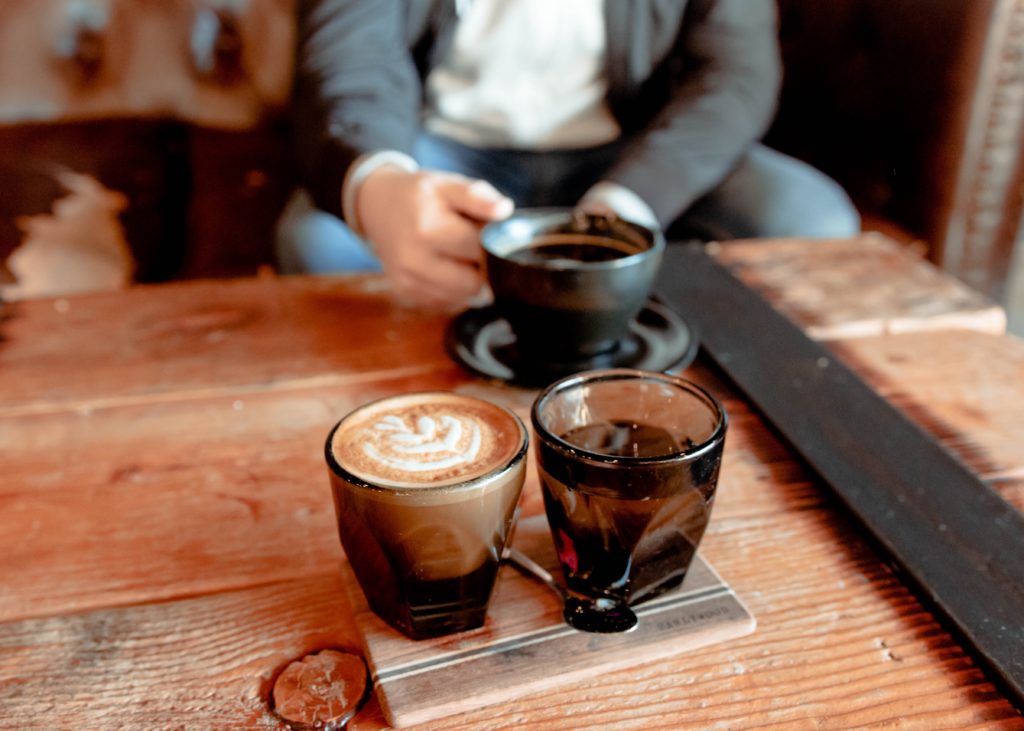 Whether you're starting your career or planning a career change, informational interviews are a powerful way to see whether a certain career path is a fit for you. As a career consultant, I think it should be a requirement for college and trade school students to spend hours using this strategy before their core curriculum begins. 
What is the difference between an informational interview and a job interview?
The informational interview is a business conversation with hiring managers and non-management employees who can offer insight into their industry or a specific job role. Nii Ato Bentsi-Enchill, the Founder/Head Coach of Avenir Careers, says, "Informational interviews are the greatest tool job seekers have to try out jobs without risk or commitment. One of the most critical outcomes of a successful job search is finding both a role and company that are the right fit." The conversation is built around getting information about the industry, what it takes to thrive, and what it takes to get an interview. Rarely will the interaction with the hiring manager turn into an interview or a job on the spot. The goal of this meeting is rather to get useful information to help you during your job search.
Of course, informational interviews are hard. Often, you're asking someone you don't know what they know about a position. Yet, for planning your career trajectory, it's one of the most effective strategies. Potential employers and seasoned professionals will appreciate your initiative and feel as though your meeting with them is a collaboration. And that's the tone you want for the conversation! 
A client of mine, Michelle, was an adjunct math professor at a local college and former engineer. She was ready to take on a larger role in higher education. After several application attempts, she became frustrated because she wasn't able to get an interview. She had a good resume but didn't know the right people yet. But she did after we determined she needed to find an internal referrer. Once I explained what informational interviews are, the purpose of using them, and the benefits to Michelle, she got it. I didn't tell her what questions to ask — she researched questions and customized them to apply to her potential job and industry. You, too, can find articles to help you understand informational interviews and what they are. 
Now, here's what you're missing out on by not having your own informational interviews:
1. Connecting and potential mentorship
The people who are participating are investing in your interest and livelihood. A bond with them could possibly help you in the future. Michelle expressed an authentic admiration for each interviewee. She sometimes shared where she had seen an interviewee's work (publication, journals, blogs, etc.). She also did one simple thing to capture her current mentor's attention: asking for just 15 minutes of her time. She made her comfortable by being vulnerable but competent, resulting in an ongoing conversation beyond the meeting. 
2. Referral to resources and referrers
The person you interview can share a plethora of resources about books, people, or activities. It's possible you can get a student membership from the same organization the professional is an active participant of.  For instance, law students can join the American Bar Association for free during their time in law school. Many organizations will discount them significantly or offer free memberships. In the five informational interviews Michelle conducted, the connection chains people provided led to one referral and an interview. Although the interview itself didn't lead to an offer, it provided familiarity and taught her to improve her presentation for future interviews with other departments and colleges.
3. Get value out of the conversation
You want to voice the value of the conversation so that the person feels you are not wasting their time. It's important to gain clarity from their experiences. Informational interviews can be effectively done over the phone. In Michelle's case, experiencing a person's body language complemented the person's responses and stories. She said it was powerful to see them light up while sharing their career advancement stories and seeing others do the same. 
4. Be a part of their network
Building a rapport is essential for information interviews to work past the initial meeting. You may not build a friendship or mentorship through your interview. But hopefully, the interview connection should at least result in an online connection. It was really cool when Michelle referred her new mentor to someone she knew was writing a white paper on the same subject her mentor taught. When a person plays a small part in influencing your interests, adding value to their interests is a major plus for both of you. 
5. Receive constructive direction 
This business conversation is to help you find the right fit. Bentsi-Enchill says, "Finding the right fit can be best achieved by gathering information from insiders at your target companies and comparing it to the values and criteria you need for success." Consider this a learning experience to gather enough information to consider options. You want part of this conversation to offer an honest assessment of where you are and your next steps. 
Michelle had to change her entire approach as she got to know other people in the industry. She created a comfortable environment in conversations where the other party could provide feedback with candor. Not everyone can do that without feeling as if they're offending others, even if you decide to stop pursuing the field in the middle of your strategy.
6. Get more help than you asked
I can't help but emphasize the connection you can create by doing informational interviews. Understand this — how you ask people for help with information about the company, other employees, or hiring managers is everything. In fact, your entire approach is more important than the meeting. Having tact and respect at the forefront is an approach that will compel, persuade, and, quite frankly, honor the person volunteering their time. Every now and then, there are career professionals who inquire about how I do what I do. It's flattering and encouraging, and I'm compelled to make sure their cup is overflowing with kindness and value. 
 7. Change what's not working
You will find an interviewee who will tell you your approach to getting into the industry is wrong. Then, there are others who don't want to be negative. Michelle asked a person for critique, and she declined to tell her the approach was wrong. She only shared what worked for her in her career. As mentioned before, Michelle worked hard at making people feel comfortable enough to be candid. You can't blame yourself when a conversation lacks a dynamic rapport or when the person is not as forthcoming with help. 
How can informational interviews help me?
Michelle got a promotion to work with the executive office as a special projects manager. What she learned in this process are lessons she can use in her next job search. For example, she could start informational interviews with a more casual approach. We already call it networking, but the way she will ask questions will be more relaxed. Don't let fear keep you from conducting informational interviews, as this strategy provides the biggest payoff.
Mark is a career advice writer and career consultant. He writes about careers, HR, and the workplace. He contributes to Payscale, FlexJobs, and Recruiter.com career blogs.
Image via Unsplash
Like this story? Follow The Financial Diet on Facebook, Instagram, and Twitter for daily tips and inspiration, and sign up for our email newsletter here.