How Working For Free Actually Kickstarted My Career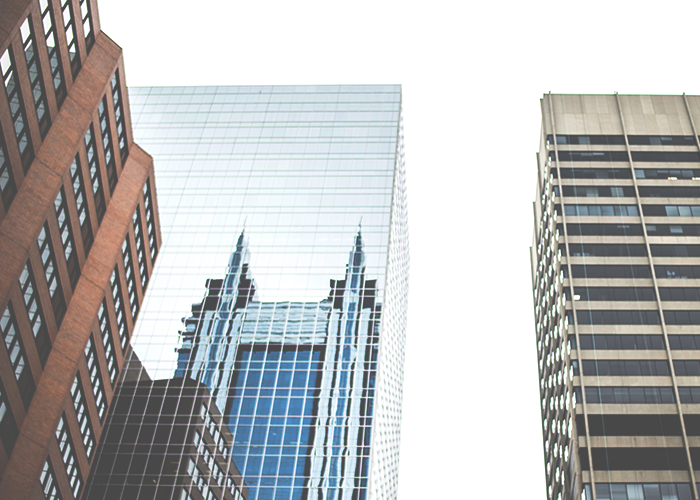 Over five years ago, I set out on the journey of beginning my career. I was studying music business in a major market, and immediately immersed myself in the industry. Since then, I have been able to experience really amazing moments as a professional, and learn more than I could ever imagine. I have made friends, met colleagues, and built one hell of a portfolio over the past few years.
The catch? I did all of this while working for free. I worked part-time at the mall to keep myself afloat during college, and didn't land a regularly paid full-time gig until the summer after graduation — but wouldn't have done it any other way.
Unpaid internships are a hot topic among college students, recent grads and young professionals. Everyone seems to have an opinion on the matter from your mother to your academic advisor, and I feel like I've met someone from every point in the unpaid internship spectrum. Some people refuse to work for free or accept unpaid internships as a staple of the college experience. Others will only work unpaid up to a certain point, and then expect payment for their work. Many, however, swear by unpaid internships as a way of gaining experience. Currently, I am a young professional in my first year post-grad, working full-time in my field and freelancing during my time off. I am firm believer in the benefits of unpaid internships, and know that I would not be where I am today in my career without them.
I do admit that I always advocate for being paid for my work now, but at this point, I feel that I have earned that privilege. I knew starting out that no one was going to pay me for a job I didn't know how to do. So, I put in my time, worked my butt off, and learned everything I could. I worked internship after internship before feeling confident as a professional, and I don't regret it for a minute, because those internships had many benefits outside of a paycheck. Just because an internship is unpaid does not mean you shouldn't take it. I have years of unpaid experience under my belt, and here five reasons why I will never regret a single one.
1. You can learn without fear of making mistakes
When you've got a paycheck on the line, the fear of failure can stop you from going out and learning new things. But as an intern, you can learn without worrying about making mistakes, because you are expected to make some mistakes! Playing it safe is not where any magic happens, so step outside your comfort zone and learn something new. As an intern, you're getting paid in knowledge, and that is something worth taking advantage of. When you're getting paid, you're already expected to know what you're doing. As an intern, your boss knows you are there to learn and be mentored — so ask questions, tell them things you want to know, and offer to try stuff out. You're not an expert, you're "just an intern" — and that's okay!
2. Work hard and you'll get the bonuses you deserve
You may not get paid for the hours you work, but if you're doing a good job, a good internship will usually throw you a bone here and there. All of my internships have tried to compensate my hard work by giving me an extra paid gig when they could, or offering incentives like concert tickets, meals, merchandise, and other things. Even if they don't pay you, most places will try their best to take care of you and show you they appreciate your work. Treat your internship like a job and take it seriously. Then, when they need someone to fill a paid spot, you'll be at the top of the list.
3. Your network is worth more than any paycheck
Everyone has heard this over and over, but when you're starting out, it's all about who you know. An internship is the best way to meet new people and gain useful contacts that you can keep throughout your career. (Pro-tip: You can even use the fact that you're a new intern as an excuse to introduce yourself to people!) At each place I've interned for, I compiled a list of people I had been in contact with during my time there. You may never interact with them again, but some day down the road you may have that one phone number or email that you will desperately need. The people you meet and the interactions you have are more valuable than working somewhere solely for a paycheck, especially when you're starting out. The first paying industry-job I landed post-grad was offered exclusively to me by someone I worked with previously in an unpaid position. I also have a killer list of references from many of those jobs. Being remembered as the intern that goes above and beyond to do a great job will leave people with a lasting impression that will benefit you later on.
4. You can explore different things
My résumé is very diverse. I tried everything throughout college — journalism, promotion, marketing, design, management – you name it. That diverse skill set has put me a step above the rest when finding paying positions. Like I said before, no one is going to hire and pay you to do something you know nothing about. However, you can use an unpaid internship to try different things and figure out what you like, and what you're good at. Many skills from various internships will carry over, like interacting with clients and customers, basic marketing and social media, managing databases and contacts (e.g. excel), and email etiquette. These skills can help you get your foot in the door once you're ready to learn something more specialized. Being able to handle many different things has made me indispensable in several jobs because I can not only do what is part of my job description, but also help out with other things I've picked up along the way – things that I would have never gotten a chance to gain experience in without my unpaid internships. I can now also pick and choose which areas of experience I focus on depending on what type of gig I'm going for, which is a privilege many people my age don't have.
5. Put in your time now, and it will kick start your career
Transitioning from being student to a grown-up in the working world hasn't been a cakewalk, but luckily I had a stacked résumé upon graduation thanks to — you guessed it — unpaid internships. The experience I gained while working for free has kick started my career right out of the gate. Many of my fellow graduates who didn't take advantage of all the internship opportunities available to them during their college years are still searching for the dream job, while I'm already working mine. At the beginning, you have to be humble and ready for anything, even if it means working long hours for no pay. Working for free isn't always fun or glamorous, but it definitely pays off down the road.
Jennifer is a marketing and event coordinator living in Chicago. She is currently working on her first novel, drinking way too much coffee, and learning how to succeed after graduation. See what she's up to on twitter.
Image via Unsplash