10 Affordable Drugstore Buys That Are Essential To My Beauty Routine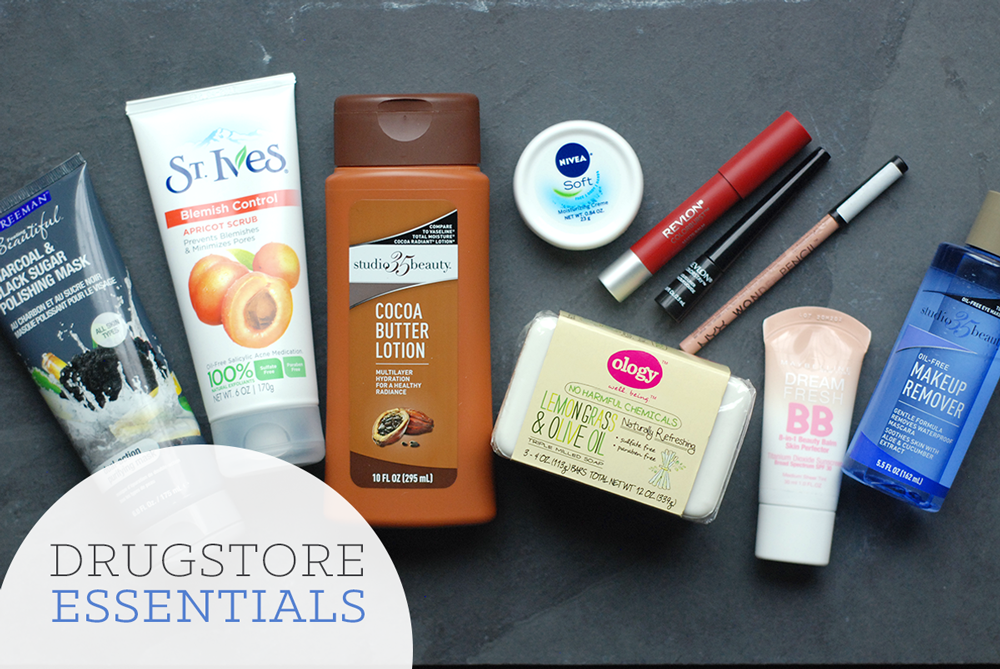 A while back, we created a post that covered the different beauty products worth investing in, and I thought it would be fun to do a drugstore version to showcase the tried-and-true products I've been using for years. A majority of my beauty supply shopping is carried out at drugstores like Walgreens, CVS and Duane Reade, and so over the years I've tried an absurd amount of products. I've always been somewhat of a beauty supply junkie, and I used to find it difficult to finish a product (like lotions and chapsticks) before I found myself running out to the store to try another. Obviously this behavior was not budget friendly, and so I've learned to weed out my impulse to buy something because the packaging is nice, and replace is with more productive behaviors. Now, I only go to the drugstore once a month when all of my products have run out, and I need to replenish my stock.
It look me a long time to figure out which products I liked, but now that I know which ones work best and yield consistent results, it will be tough for other items to supplant these long time favorites. Although I do splurge on items like mascara (I haven't found a drugstore mascara I like better) and fancy eyeshadows for special occasions, the products below are part of my daily go-to routine. Take a look below at the 10 drugstore items I swear by.
Maybelline New York Dream Fresh BB Cream
— $6.29
I've tried MANY BB creams in my day but the coverage, smoothness, and quality of this one cannot be beat. It's not too heavy or cakey, and it has a hint of sheerness to it which makes it great for your summer beauty routine.
Freeman Feeling Beautiful Charcoal & Black Sugar Polishing Mask — $3.99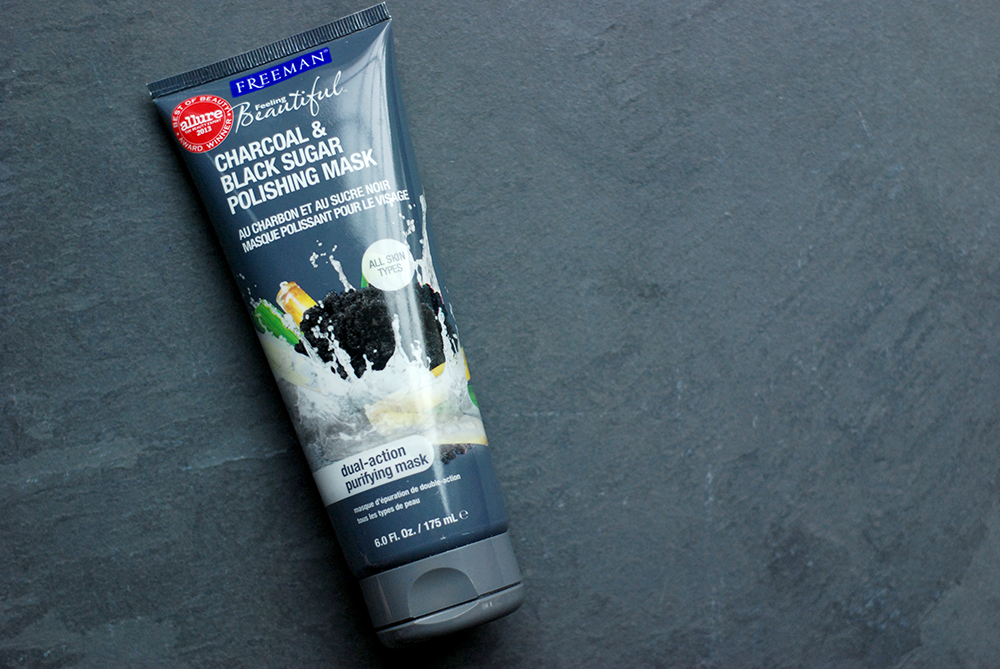 I couldn't believe how inexpensive and effective this charcoal & black sugar polishing mask was. The girl behind the counter recommended I try it, and the Allure beauty seal of approval convinced me. I usually leave it on for about 10 minutes and then scrub it off to reveal fresh glowing skin that is super soft and supple feeling.
Studio 35 Beauty Cocoa Butter Lotion — $7.49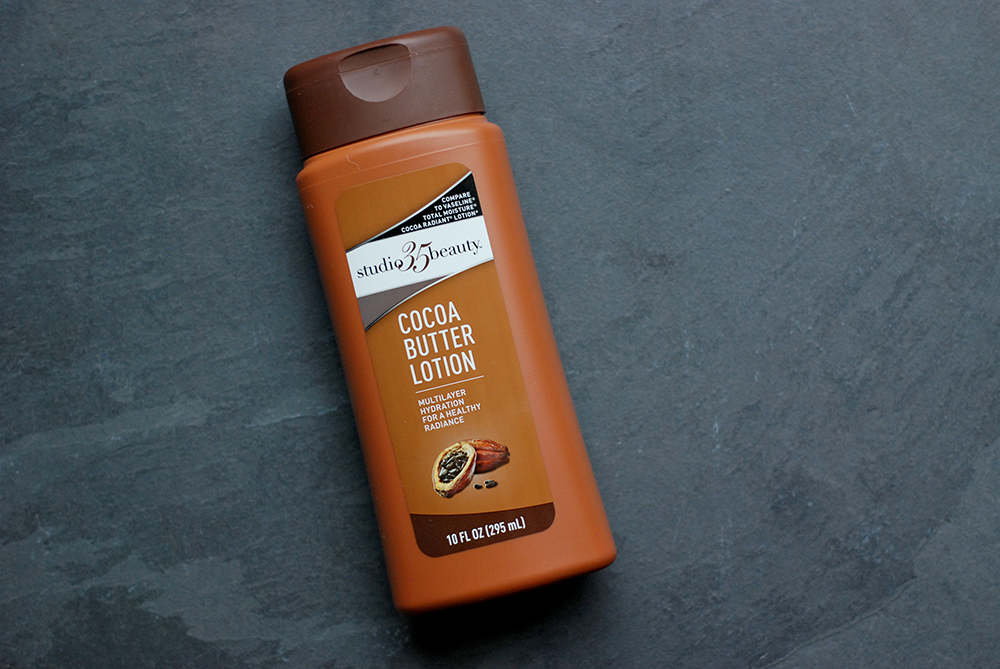 Of all the store-brand bottles of lotion this one is my favorite. It smells like the beach, spreads easily, and dries quickly, so it doesn't leave you feeling sticky or gross. I highly recommend this brand if you have it available in stores nears you.
Revlon ColorStay Liquid Eyeliner
— $7.99 and NYCX Wonder Pencil in Nude — $4.49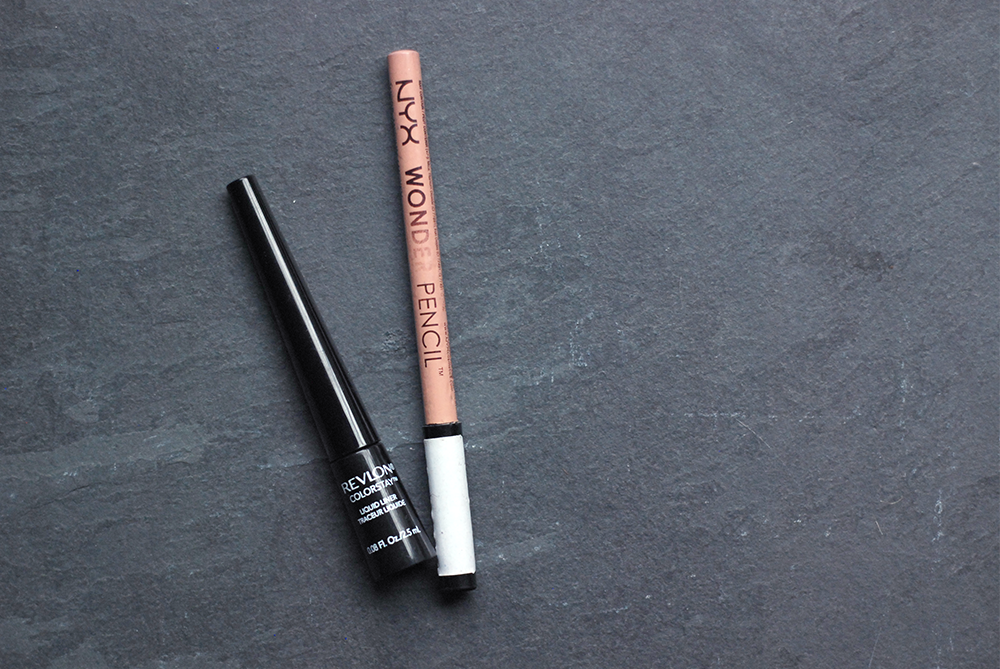 No joke, I have tried nearly EVERY variety of liquid eyeliner at the drugstore. It is my beauty staple, and I usually won't leave the house without a swipe of it on my upper lids. This is the brand I swear by because the brush is perfectly thin enough to achieve the cat-eye look. The color is very dark and not watered down, and the liner almost has a gel-like consistency. I then use the nude eyeliner pencil on the bottom which opens the eyes and makes them look wider. I've tried a lot of different eyeliners from Sephora, and this one is my favorite.
Revlon Colorburst Matte Balm
 — $9.79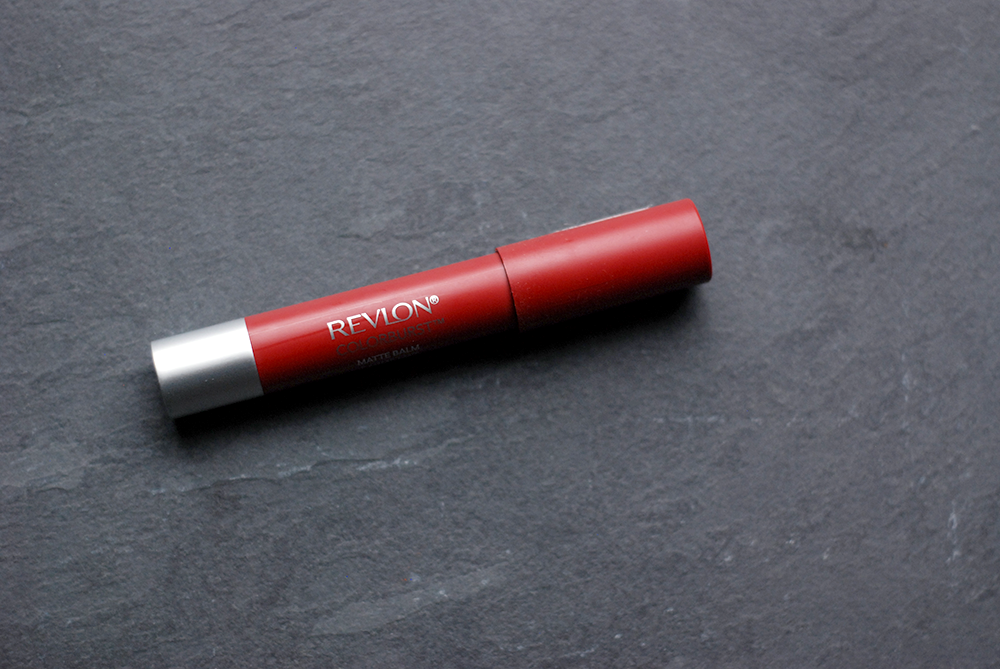 This is a great summer lip color that goes on smooth and doesn't smudge. Although it's matte, it doesn't feel too dry on your lips, and it glides on easily without requiring any lipliner. The color above is called "Standout."
Studio 35 Beauty Oil-Free Makeup Remover — $7.49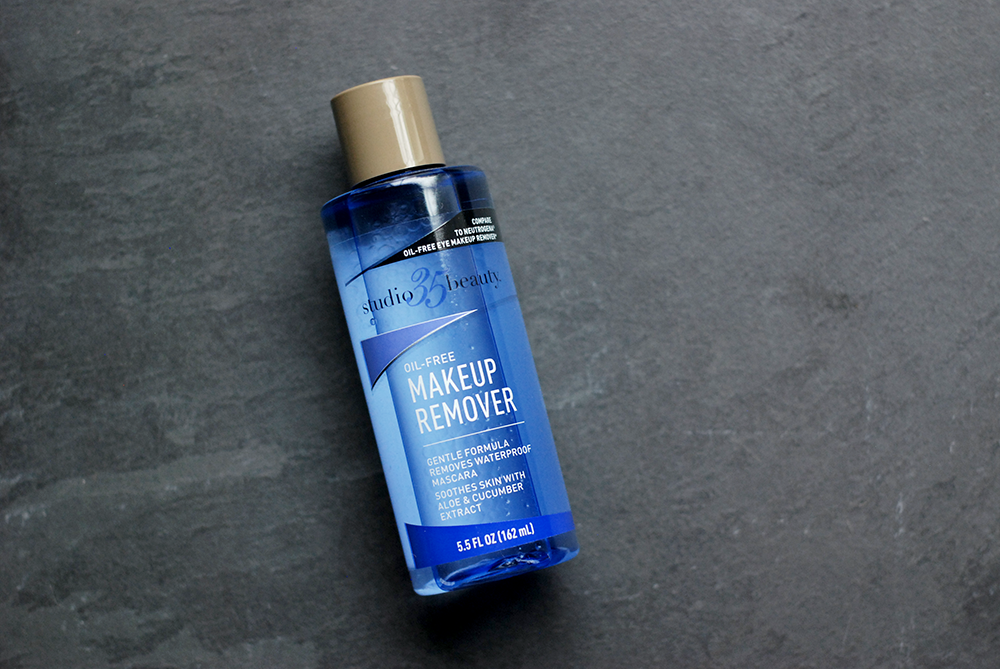 Before I go to bed each night I make sure to take off ALL my makeup. Trust me, this is a step I do not skip, as my skin is prone to breakouts. I could be stumbling home after a night of heavy drinking, and I'll be damned if I slip up my pre-bed beauty routine that consists of make-up removal, a face wash, and moisturizer.
Nivea Soft Face, Body, Hands Lotion
 — $1.29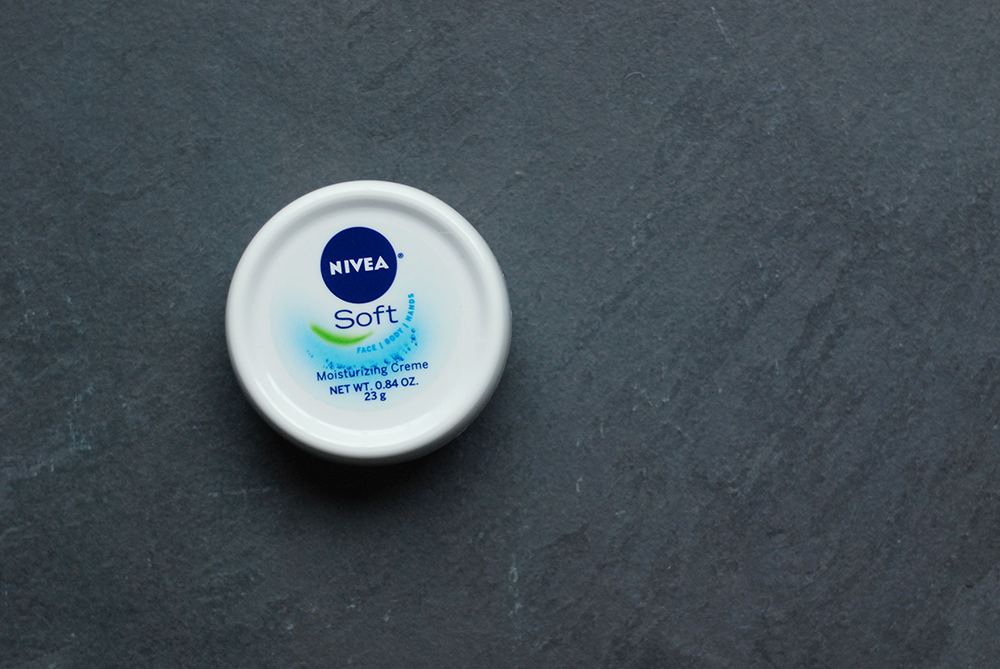 I always moisturize with this Nivea lotion before bed. It's super soft and light, and is a product I've been using for years. This little pod is perfectly sized for carry-on bags for when I travel, and lasts up to about three weeks. A little goes a long way, so the $1.29 price you pay for this is well worth it.
Ology Lemongrass & Olive Oil Soap — $5.49 (For 3 bars)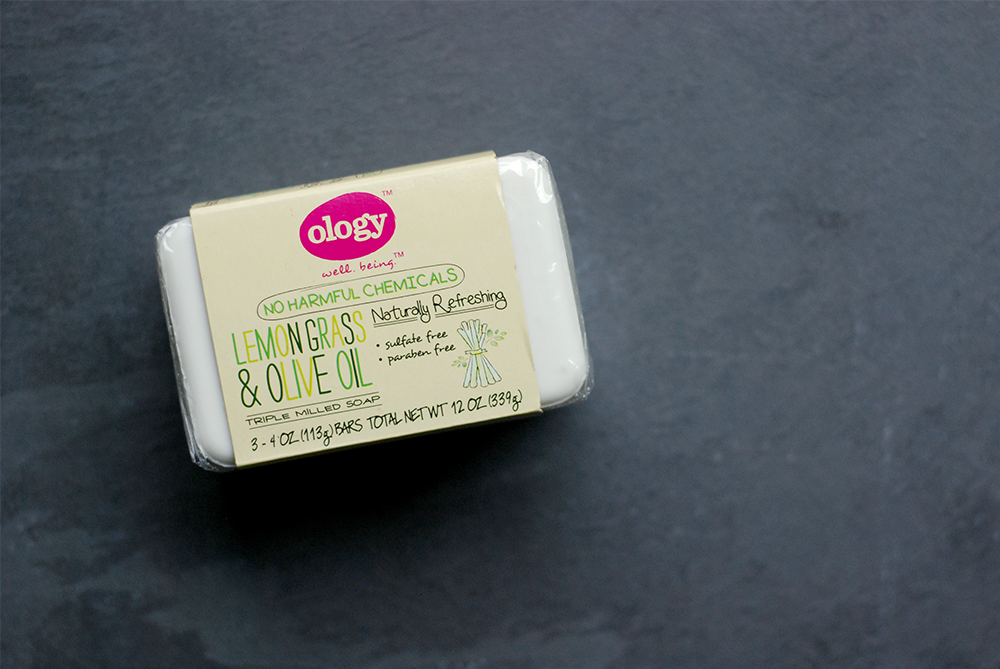 This Ology brand soap is a relatively new discovery, and I've been using it for about the last year and a half. I love it because it smells like hEaVeN, and the bars are entirety natural. No harmful chemicals, no plastic beads that make you smell like a bon bon, just real ingredients packaged in a beautiful hand drawn label. My heart <3.
St. Ives Blemish & Blackhead Control Apricot Scrub
 — $4.49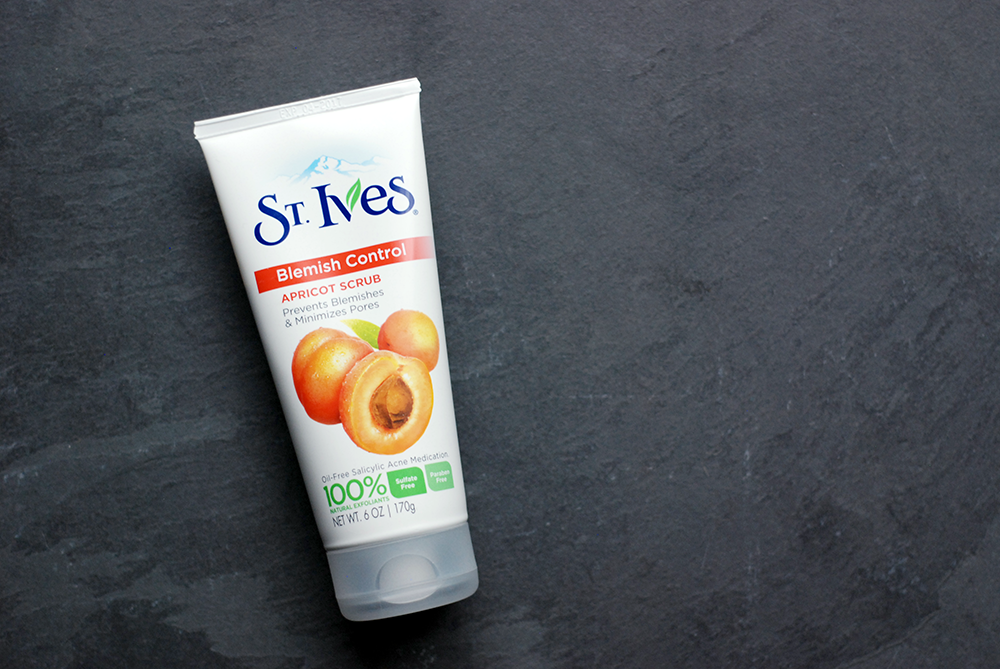 As  someone who has combination skin, it's been difficult for me to find a face wash that cleans my skin but doesn't leave it feeling dry. I've tried nearly every face wash at the drugstore and a wide variety of ones prescribed by my dermatologist, but this one is my favorite. It smells great, minimizes my breakouts, and leave my skin feels super clean.
Although everyone has their preferences for makeup and beauty essentials, if you're looking to try some great products that won't break the bank, the items listed above are a great place to start. (FIY all thoughts/opinions are entirely my own and no one is paying me to say this)