10 Delicious & Filling Vegan Recipes For The Budget-Conscious Home Cook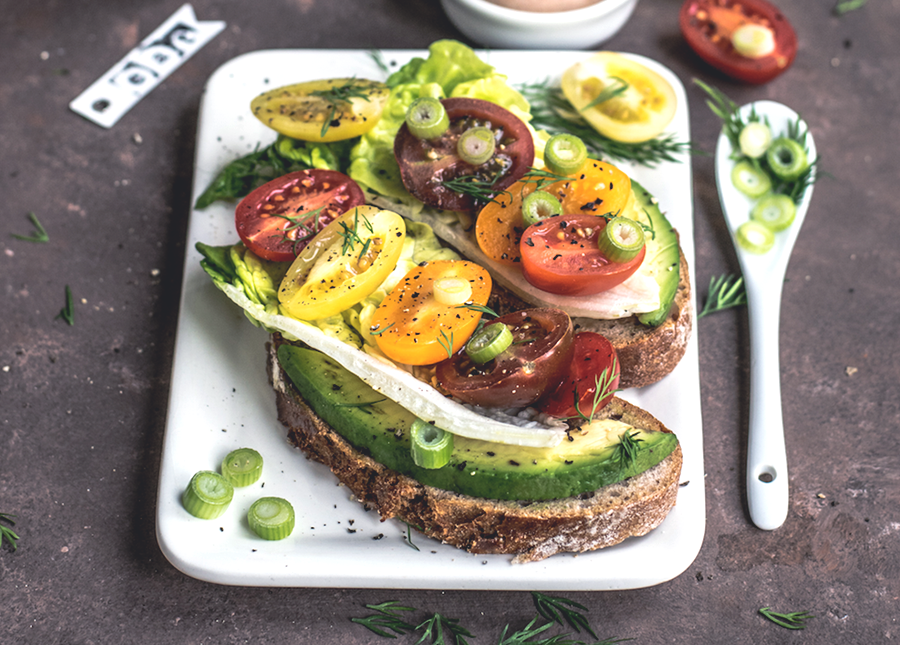 When I first went vegan, I read a lot of blogs with beautiful grain and veggie bowls, green smoothies made with about 15 ingredients, and recipes that had me running all over town to find ingredients I'd never worked with before. (Why did I need to learn how to make jicama fries when French fries are already vegan?) Needless to say, it was kind of expensive to start out. Now that I've gotten the hang of it, one of my missions is to help veggie-curious cooks dip their toes into veganism. Today, I'm here to share some of my favorite budget-friendly vegan recipes that prove that eating plant-based doesn't have to be expensive (or boring).
I keep costs even lower by buying my produce at discount grocers and produce stands rather than fancy "natural" markets. Asian grocers are also a great go-to for staples like tofu, curry paste, coconut milk and grains for way less than conventional grocers. When reading recipes, you can also do quite a few cheap swaps. For example, if a recipe calls for kale, add spinach instead. Quinoa? Sub in regular rice. Almond butter? PB is fine.
Finally, I also realize that labelling something as "cheap" or "budget-friendly" is likely to result in a few people saying that it still does not work for their budget or income. I aimed to find recipes that are accessible while still being fun and nutritious, but I realize that few meal plans will ever be able to accommodate everyone. I chose to focus on meals that contain ingredients that are inexpensive and easy to find, and won't require you to buy a ton of stuff for one meal. Many of these dishes (such as the curry, the chickpea pancake and the pasta) are based around mixed veggies, so you can really use whatever vegetables you have lying around for added convenience.
1. Easy Massaman Curry, A Beautiful Mess
Curries check off all the requirements: easy, inexpensive and actually filling. I love this recipe because I can get every single ingredient at my neighbourhood bulk store and produce stand.
2. Buffalo Chickpea Stuffed Sweet Potatoes, It Doesn't Taste Like Chicken
In my opinion, sweet potatoes are always best when they're a vehicle for other food. Filling protein like chickpeas easily take sweet potatoes from a side to a meal.
3. Jumbo Chickpea Pancake, Oh She Glows
Chickpea flour might seem like a real head-scratcher for the unfamiliar. Fear not — it's actually very easy to find at bulk stores and not at all pricey. This meal is high protein and very versatile. Bonus: making this with soy milk instead of water makes it even thicker and higher in protein!
4. Sheet Pan Pancakes, Plant Based Jane
The most special and magical thing for me growing up was pancakes for dinner. The sheet pan concept just makes it feel slightly more adult. Note that this recipe uses a one-for-one gluten-free flour, but if gluten and wheat are okay with you, you can swap it out with regular wheat flour (which is almost always cheaper). You can also sub coconut sugar with cheaper brown sugar.
5. Mushroom and Barley Soup, Chocolate-Covered Katie
Soup is one of the best ways to use up your vegetables and grains while pulling in major nutrients. For a thrifty bonus, try this: I make my own "junk broth" by freezing scraps and ends of vegetables that I'd normally discard (from kale stems and pepper cores to tips of onions and carrots) and boil them into a broth. You can learn about that method here.
6. Watermelon Couscous Salad, Hot For Food
The best part about couscous (besides how cheap it is) is that it can be cooked by itself by adding equal parts couscous and boiling water, covering for a few minutes and fluffing with a fork — so you should always have some on hand (and in your desk at work)! This recipe only adds a few more steps and looks way more sophisticated than it is. But you'll know.
7. Basic Baked Tofu and Quinoa, Keepin it Kind
This is about as basic as it gets, but it's super-satisfying and easy to whip up. Tip for tofu newbies: press your tofu for about 20 minutes to squeeze out excess moisture, which helps it absorb flavors better and creates a way more pleasant texture.
8. Chickpea and Dumpling Soup, Thug Kitchen
This ingredient list may look long, but it's about 75% common spices and then cheap, familiar veggies like celery and carrots. Save on this dish by subbing the wine with vegetable broth.
9. Lemon One Pot Pasta, VNutrition
One-pot pastas are an easy way to use up your vegetables while simultaneously solving the "Geez, pasta again?" problem. You can really use any variety of vegetables you want, but adding lemon flavor helps this feel like more of a summery dish.
Chickpea flour returns! Okay, fries aren't a meal (unless you're me), but chickpea fries (which, admittedly, don't taste like French fries) are high in protein, dense, and tasty. There's a bit of work involved, but it's a nutritional step up from a bag of the frozen stuff. You also don't have to use stock in this recipe — water will do just fine.
Bree Rody-Mantha is a business journalist and dance teacher living in Toronto. In her spare time, she enjoys sport climbing, lifting and running the vegan food blog, Urban Garlic. Follow her on Twitter here.
Image via Unsplash