10 Instagram Accounts To Follow That Won't Make You Hate Yourself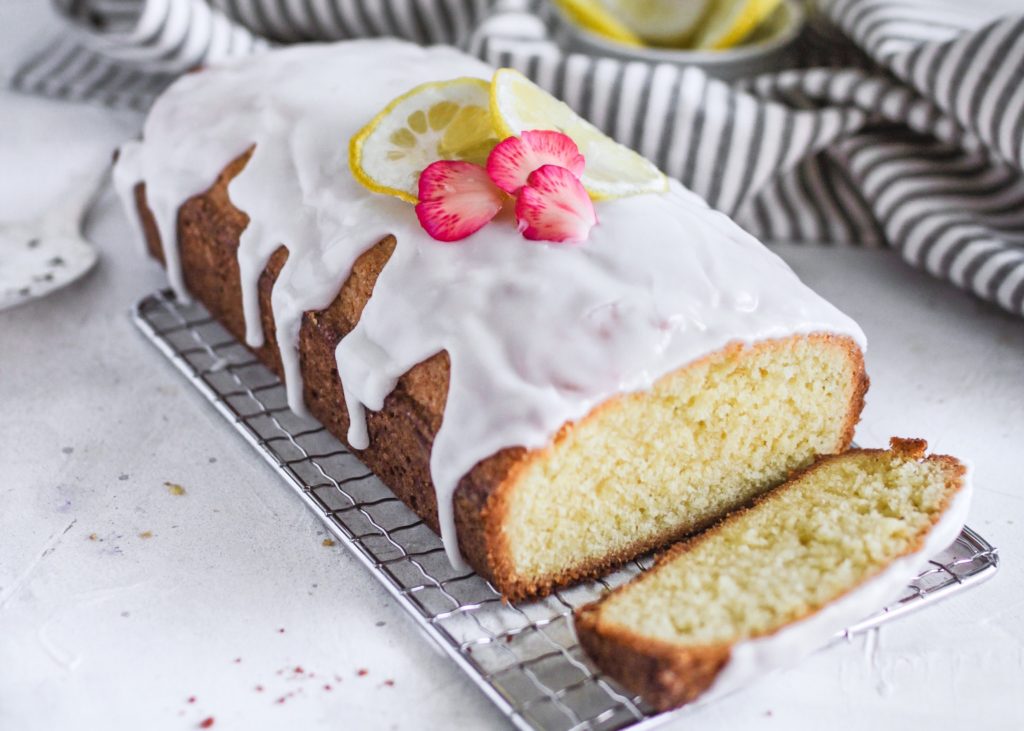 Social media gets a bad rap. Sometimes it's undeserved and comes from people who don't understand the ways it can unite and inspire us. But often, criticism against social media — Instagram in particular — is well-deserved. A platform that is both highly visual and highly connected can lead us to discover tons of people around the world, all of whom are "better" than we are. They're fitter despite eating yummier foods than we do, match their clothes better, have nicer apartments and either have better skin or are simply better at FaceTune than we are.
Even if you have healthy self-esteem and understand the difference between the life of a full-time, money-making influencer and, well, real life, it can be a lot. I'd always had a pragmatic approach to Instagram — I've been a business reporter on the advertising space for four years, and I focused on the influencer market for two years. Despite all that knowledge about what was real and what was #paid, I realized that Instagram shaped way too many aspects of my life, from the types of groceries I bought to the kind of furniture I filled my apartment with.
One day, I sat down and made a quick list of decisions I'd made in the last month that were partly or even wholly influenced by strangers on Instagram. It was a lot — at least one decision per day. And I still didn't feel like I was good enough! I started unfollowing like crazy, and I didn't miss most of the accounts I unfollowed.
I still love Instagram. And I still spend way more time on it than any other social network. Who, you might ask, do I follow these days? I've focused my follows on accounts that make me happy, that provide entertainment while also being positive and productive, that are run by people who are totally real (and not just "real" in the cutesy-bedhead, mismatched-vintage-furniture kind of way). I still follow creators who are paid occasionally for content, but I focus my energy on people who educate and inspire me rather than people who are trying to sell a lifestyle to me.
Here are the 10 accounts I get the most joy out of that I think you almost certainly will, too.
There's been a lot of attention on the fitness influencer space lately due to the rise of scams. I'm really into fitness, but I only follow a few accounts for this very reason. If there's one account you follow, make it Madeline's. She gives straight-up advice on fitness technique (she's a certified personal trainer). She bucks a lot of myths and trends (like exercises targeting body parts that don't exist, like "under-butt" and "bra bulge") and is serious without being intimidating or pretentious. I especially love her "Movement Monday" series in which she breaks down common gym moves and how to hold your body to maximize effectiveness and prevent injury. Madeline does have paid content (like her online training and her exercise guide), but she doesn't push or promo those heavily, so you don't feel like her Instagram is a teaser.
One of the other fitness accounts I'd lay down my life for. Nika is badass and strong as hell, but she's so funny and goofy that even if you're not a gym rat, you'll want to follow her. Like Madeline, Nika is a certified personal trainer, so I trust her tips. One thing that sets her apart from Madeline is she often posts videos of workout routines, so you can build your perfect leg day, back day, etc. Nika is incredibly body-positive, doesn't put a moral imperative on health, and posts very candidly about gaining weight in ways that make you realize that weight gain isn't scary. As a bonus, she's very pro-therapy and often posts resources for finding therapists in your area.
Elsie is the most "professional" influencer I follow. She's the co-creator of the blog A Beautiful Mess, but I love her Instagram account because of her family posts. Elsie and her husband adopted a daughter from China in late 2017 and are currently working on their second adoption. She uses her platform to promote adoption (specifically special needs adoption) and albinism, which both her daughters have. I'm not a parent and don't intend to be one, but Elsie's posts and stories have made me cry countless times. One thing I love about her family 'gram is that despite making her daughter highly visible, she sets boundaries (she refuses to post/talk about meltdowns or more private, vulnerable things). The other thing I love is her transparency; she's posted tons of details about the process of China adoption, including costs (and she's been very forthcoming about her financial privileges) and calls out a lot of misconceptions about international adoption (like white savior complexes). Whether you're considering adoption or just think kids are cute, this is a family account that will make you smile.
Another account that promotes China adoption (I swear, I'm not considering adoption, they're just that sweet). Martha and her husband Bob have two daughters from China, slightly older than Elsie's daughters (age 10 and seven), the younger of whom has albinism. I have enjoyed following the family account of someone who is not necessarily a professional influencer and is not raking in crazy money from social media. Martha's account follows a lot of everyday parenting challenges without feeling exploitative and is also highly educational about everything from living with visual impairment to making traditional dumplings. She recently posted about the journey to meet her elder daughter's birth parents (get the tissues ready), but it's not always so heavy. Sometimes it's just her younger daughter's (extremely cool) thrift store outfits.
I'm not made of stone — I do love following fashion and beauty influencers sometimes. And man, Kim Thai is one of the most fun follows. Kim is a little all over the place — she has an ASMR YouTube channel and a Mukbang (slow eating) channel, but she also posts super-cool beauty tutorials as well. While her IG content is super stylish and aspirational, it's also not completely filled with inauthentic #paid posts. Really, Kim just exudes happiness and a love for all things beautiful. Her makeup looks are fun to recreate and strike the balance between "creative" and "can actually wear this to the office."
Was I the only one who watched the short-lived Dance Moms spin-off, Abby's Ultimate Dance Competition? The answer is yes. But let's pretend for a second it isn't. Have you ever wondered what the winner of the first season, Brianna Haire, is up to? Brianna is now 19, studies at UCLA, and totally kills it as a hip-hop dancer. Most of her posts are dance vids, and they are almost always so fun and lighthearted they make you want to get your ass in a dance class — even if you've never set foot in a studio before.
I'm not hugely into following Instagram accounts for pets (I find most the content cringeworthy). I make an exception for a few delightful special needs cats, however. When it came to recommending an account, I was torn between Chloe, who has paralyzed back legs, and Memphis the two-nose cat. Both are adorable and so, so cool. But I chose Chloe to recommend not only because her story is really fantastic and makes a great case for cat adoption, but also because her owners have always been pretty honest about the expenses involved in having a special needs pet. Chloe is crazy inspiring and hilarious, but it's nice to have a more honest take on special pet ownership.
Is your explore feed filled with a bunch of "nutrition gurus" whose credentials make you scratch your head? Does Instagram ever make you hate yourself for eating gluten, soy, dairy or (gasp) refined sugar? Whitney is a registered dietician (dieticians are a more regulated profession than a nutritionist) and specializes in intuitive eating, and her content is mostly about food freedom. Her feed is part educational, part uplifting and involves absolutely zero guilt. If you've historically been into dieting, her feed and her beliefs may seem like a shock to you, but I'd recommend her feed to anyone who feels overwhelmed with pro-dieting messages online.
I can't believe it took me this long to get to a food account. Vegan or not, Richa is one of the best food accounts to follow for a few reasons. For one thing, her recipes are incredibly easy to follow and generally don't involve trips out to the grocery store for a dozen ingredients you've never heard of. Her food is also practical, striking a middle ground between "over-the-top junk food made from five pounds of cashews" and "kale salad that will leave me hungry before I'm done chewing the first bite." My favorite recipes on her feed are her Aloo Gobi, her Brown Rice and Noodle Stir-Fry and her Mushroom Lentil Wellington.
If you're not following AOC, you're missing out — not because she's untouchable politically, but because she represents a watershed moment in terms of how young people can engage with politics and how politicians can engage back. Her feed is like a log book of what a true grassroots politician looks like, which is extremely empowering if you identify as political in any way. Her stories and her live-streams are also crazy informative, and are one of the few things about politics that I can say truly fill me with hope (full disclosure: as a Canadian, I don't really have skin in the game, but I think politicians around the world can learn from how Alexandria uses social media).
Bree Rody-Mantha is a business journalist and dance teacher living in Toronto. In her spare time, she enjoys sport climbing, lifting and running the vegan food blog, Urban Garlic. Follow her on Twitter here.
Image via Unsplash
Like this story? Follow The Financial Diet on Facebook, Instagram, and Twitter for daily tips and inspiration, and sign up for our email newsletter here.