10 Online Stores That Offer Actually-Cute, Size-Inclusive Styles For Any Budget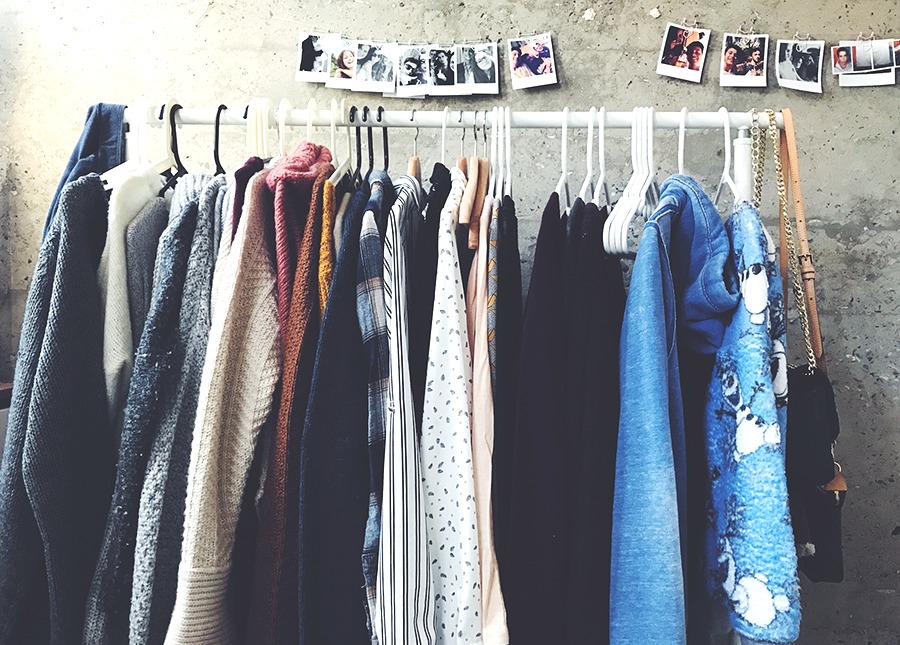 For as convenient as online shopping is, it can also be outright frustrating — especially if you're above a size 12 (as most American women are). There's a lot of guesswork involved, and sometimes, your size isn't available at all (a common experience for plus-size consumers). So what's a person to do? You can always just have sweatpants and plain t-shirts as your daily uniform, but that would be unfair to you. You should have better and more choices, whether you simply want the choice to look put together or are someone who deeply cares about fashion and loves dressing up.
Thankfully, due to rising consumer demand for size-inclusive clothing brands and people outright pressuring existing fashion companies to expand the sizes of their offerings, there's now a plethora of e-commerce sites out there where people of all sizes can shop. Some of them are established brands (that also have brick-and-mortars) and others are newcomers in the fashion industry. Here are 10 size-inclusive e-commerce sites I personally love that are affordable and offer a wide range of sizes. All of them also have great exchange and return policies, which is really great considering no one has yet invented a way to make it easy to find your correct size in clothing every time you're online shopping (silicon valley, where you at?). (Editor's note: While we don't condone the practices of fast fashion stores and generally advise against patronizing them, it's very true that they are often some of the size-inclusive options available — which is why you may notice a few of them on this list.)
1. Target
Sizes: 0 – 26W
Target is a lot of people's happy place — and understandably so. The big-box retailer literally has everything. Whether you need low-cost groceries, home decor, or even cute clothes, Target has your back. Recently, they've been upping their game with their fashion department thanks to the addition to a new budget-friendly collection to their stores, Wild Fable (everything costs less than $40). No matter your personal taste (from feminine to minimalist), you should be able to find something you like.
2. ASOS
Sizes: 00 – 26
When I first started shopping for plus-size clothing after having gained a bit of weight in college, I really struggled to find fashionable clothes that weren't from high-end designers and, therefore, too costly. Then I found ASOS, which has a plethora of trend-driven, fun, and quirky offerings that won't break the bank and are available in straight and plus sizes.
3. OldNavy
Sizes: XXS – 4X
A staple in American malls across the nation, Old Navy is a great for when you're in need of affordable basics, work attire, or warm outerwear. Their bathing suit assortment is also pretty impressive and worth checking out for your vacations.
Sizes: 0 to 20
4. Forever21
Sizes: XS – 3X
I have jumpers and dresses from Forever 21 that have lasted me a while and still look great on me two years after I bought them. The key to finding pieces like that? Scope out ones that were constructed with durable fabric that can stand the test of time, and try and skip the ones that look and feel cheap.
5. Boohoo
Sizes: 0 – 24
I personally go to Boohoo for outfits to wear out on a night on the town with my close friends, but they also have great jumpsuits, rompers, and dresses that are work appropriate or good for when you want to go all out on vacation.
6. LOFT
Sizes: 00 – 26
The moment I heard Loft starting making plus sizes, I immediately put in an order. For fun flowy dresses, quality basics, comfortable-yet-timeless shoes, and versatile skirts and pants, you definitely have to check out this brand (if you haven't already). They always have great sales, too, which is great for budget shoppers.
7. Express
Sizes: 00 – 18
I rejoiced when news broke that Express was going to start carrying plus sizes. The retailer that's known for their flashy special occasion wear now has pieces for people of size to wear. Of course, they should definitely carry sizes larger than a size 18, but if their recent size expansion is any indication that they are open to doing better by the plus size community, I'm sure they will soon.  
8. Modcloth
Sizes: XS – 4X
If you're a fan of vintage-inspired clothes, Modcloth is right up your alley. They have some of the cutest prints and pieces for everyday wear or when you want to feel like a pinup model.
Bra Sizes: 32A – 44DD
Underwear Sizes: XS – 3X
Rihanna's lingerie brand, Savage X Fenty, prides itself on being inclusive in all aspects. The models featured on the site and in their campaigns are racially diverse, and they carry an inclusive size range. Plus, the price points are pretty accessible. And above all, the quality of their lingerie and sleepwear is impeccable.
10. Missguided
Sizes: 0 – 20
This British brand has an assortment of trendy party wear that look equally great on all body types. Not to mention they are constantly having sales, so you don't have to worry about having to shell out a lot of money just to get something cute to wear on dates.
*****
With each passing year, more and more brands are dedicating themselves to expanding their size ranges. When there's something for everyone, people's options will undoubtedly keep growing. For now, though, I hope this guide is helpful for the next time you're looking for new and affordable clothes. While it isn't exhaustive (and skews towards womenswear), it's a great start for locating brands that champion size inclusivity while selling at a reasonable price point, which will hopefully make online shopping a better experience for you. After all, no matter your size, you deserve to be able to dress yourself the way you want to.
Shammara is a featured columnist at The Financial Diet. When she's not writing about her financial woes, you can find her on Twitter sharing her thoughts on beauty and fashion trends and pop culture.
Image via Unsplash
Like this story? Follow The Financial Diet on Facebook, Instagram, and Twitter for daily tips and inspiration, and sign up for our email newsletter here.