10 Secrets Every Master Thrifter Knows About Shopping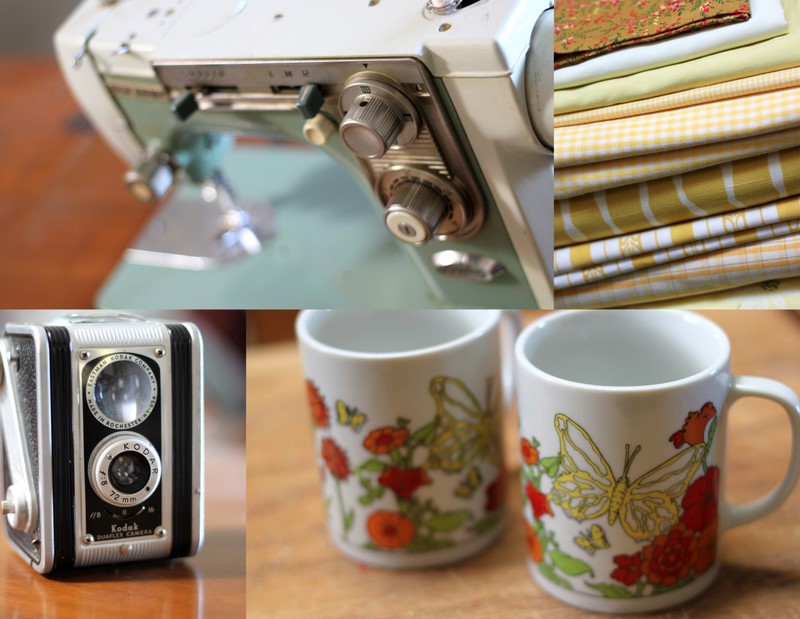 Thrifting is an art form, and not easy for the causal shopper to tackle. It requires an immense amount of patience and stamina to find the single item you've been lusting over amidst a sea of filler. Below are 10 tips to help you navigate your way through your next thrifting outing so that you can make the most of #thehunt.
1. Do your research. Before any successful thrifting session can begin, you have to know where you're looking. Use sites like The Thrift Shopper to make it easier on yourself when trying to locate thrift store listings, second hand charity shops, consignment stores, and vintage boutiques.
2. Bring cash (and a set amount you want to spend). Know before you go! Be prepared to shop with cash, as most thrift stores and garage sales only accept cash as payment. It's also very helpful to have small bills on you as I've found that things are usually priced in odd amounts like $3, $7, $12, 2 for $24, etc. The thrift store I visit most often usually offers discounts on multiple items of the same thing such as scarves and shoes. I once snagged 5 spring scarves for a mere $12 and skipped myself right out of the store and into a blissful oblivion. Shopping with cash also incentivizes the clerks to give you additional discounts because it benefits them as well.
3. Don't be afraid of haggling. Getting over the fear of haggling was a big struggle for me. I always felt incredibly awkward asking the salesperson to consider a lower price because I was self conscious of coming off cheap. Now that I'm way more comfortable with doing it, I look back in agony on all those wasted years that I just walked up to the counter with my items in tow, my head down and willing to pay whatever was written on the price tag. Embolden yourself! Speak up! You'll be surprised at how willing the salespeople are to negotiate prices if you nudge just a bit =)
4. Take your time & sift through everything. The worst thing you can do is squeeze in a trip  to the thrift store in between two other errands. If you don't have adequate time to really shop, give yourself plenty of time to walk up and down every aisle and examine all the items in the jewelry display properly, you can pretty much guarantee that your shopping trip won't be as successful. One of my favorite thrifting stores is literally one big open warehouse, where massive cardboard boxes stuffed with clothing line the shelves. You have to pull out a box and just start diving into piles of clothes to see what's even inside. Vague titles scribbled on the front of the boxes denote, "70's button downs" or "hippie skirts", etc.  I've found some great items but I've never spent less than an hour or two in the store. Thrifting is an event. Do it justice by managing your time properly.
5. Use your imagination. If you're one of those people who needs to see an item perfectly washed and pressed on a hanger to realize its full potential, then thrifting probably isn't for you. You need to have the ~gift of foresight~ to hold up a disheveled item and see through it to the amazing piece it will turn into with a little TLC. You have to use your imagination and picture that somewhat shabby statement coat gussied up with some new buttons, or a peter pan collar shirt in need of washing that will elevate a basic skirt and heels. Some of the best outfits i've ever made were assembled out of expensive items paired with a gem of a $5 shirt or $10 pencil skirt.
6. Have an idea of what you're looking for. No thrift store visit will spiral out of control into a mindless splurge faster than a shopping trip out with absolutely no goals in mind. I keep a running list of the essential items I'd like to add to my closet and when the list gets to about 5 items I'll head out in search of the perfect match for each of the things I need. Too long have I suffered from the casual, "I'm in the mood to shop" trips and have returned home with $200 worth of perfume, uncomfortable heels and trendy headbands.
7. Try to visit very early or very late in the day. This is especially true for garage sales, estate sales, sidewalk sales, etc. It goes without saying there will be the highest amount of loot available for purchase earlier on in the day when the sale first opens. The earlier you can arrive the better the chance you have of finding the items you want, however, it's probably unlikely that discounts will be offered at that point. If you arrive to the sale later in the day, you've got the best chance of capitalizing on deep discounts that the seller wants to get rid off. If there are multiple items that catch your eye, offer up a discounted price to the seller as a bundle if you purchase x items.
8. Don't be afraid to leave empty-handed. One of the biggest personal issues I have to tackle is the gnawing sensation of a wasted day if I leave the thrift store/mall/garage sale empty handed. Is there anything worse than having incredibly high hopes for your day out and the thought of the treasures you might find, only to return home with zilch? nada? nothing?! I once was so desperate that I literally pulled an old, maroon sex pistols t-shirt off a nearby rack and bought it to wear home. #dark.
9. Wear something comfortable to shop in. Of all the thrift stores I've ever shopped at I've NEVER seen one with a proper, flattering dressing room. One of my favorite stores doesn't even have a dressing room but rather a cubby hole whose walls are plastered with old fabric. There are no mirrors to be found and there's just a shoddy bar with a see through curtain that half hides me from view. If i'm going to be out trying on clothes for an extended period of time I have to be wearing something that's easy to take on and off. Whenever I go out for a day of thrifitng I have my uniform- leggings, a long loose comfortable tunic and a soft sweater paired with black flats. I always wear a cross-body bag so that my hands are free, as well as a bottle of water to stay hydrated (as someone who is incessantly thirsty this is a must).
10. Be nice! This is essential if you plan on visiting the same stores again and again. If you can cultivate a good relationship with the owners and sales clerks than you're setting yourself up for potential discounts and tip offs about when new products are delivered. Part of any good thrifting experience is getting to know the items you're purchasing, where the items are brought in from, who the suppliers are, etc. To thrift is to appreciate the history and value of items that are unique and have character so make the most of it!
Image via Flickr