10 Things You Need To Read This Sunday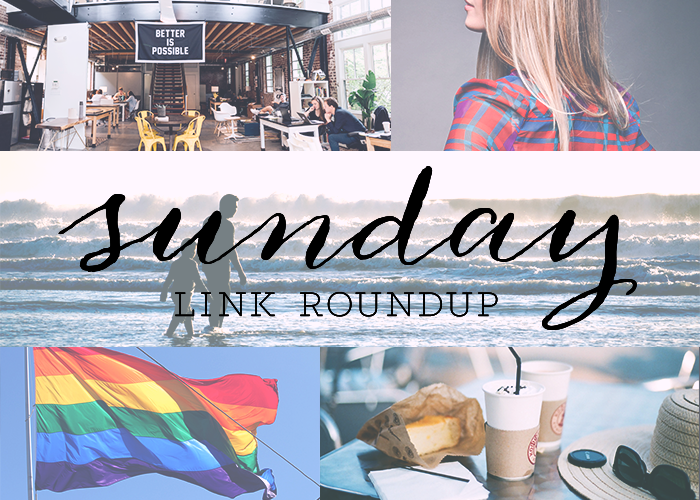 1. Happy father's day to all the dads out there. Check out this neat infographic of what the modern dad looks like, which compares him to the dads of previous generations, their partners, and how they interact with technology (among other things).
2. The term "innovative" gets thrown around a lot. This list of the world's 50 most innovative companies of 2016 is really worth checking out because it shows us who's really doing ~big things~.
3. Dads love sweets, and this churro cake looks completely insanely delicious (and will be whipped up ASAP the next time I see him).
4. A really interesting radio bit from WNYC, which explores the reasons why artists are leaving NYC because of how out-of-control expensive it's become.
5. If you're looking for an inexpensive entertainment option for you summer travel getaway, be sure to check out this gallery of 69 top beach read picks.
6. I'm still unable to comprehend the devastation of the Orlando shooting, and I've devoured tons of articles in an effort to wrap my head around it. This thoughtful article explores how one man, armed with one gun, was able to commit such an atrocity.
7. I loved reading through this Forbes article, which explored the lives of six super-successful women and their most valuable career advice.
8. Chelsea and I are out working in L.A. for the next week, and the thrift shopping scene is something I definitely want to check out. This article covers some of the best places to thrift, which will (hopefully) provide a kick-ass, cheap, and fruitful shopping experience.
9. A very interesting (if not a little depressing) article — We Never Leave High School: Science Proves Adolescence Unforgettable — For Better Or Worse.
10. I just recently stumbled upon The Atlantic's Photos of The Week, and I think it's going to become one of my go-to Sunday afternoon destinations. The pictures are stunning, unique, and eye-opening.