10 Things You Need To Read This Sunday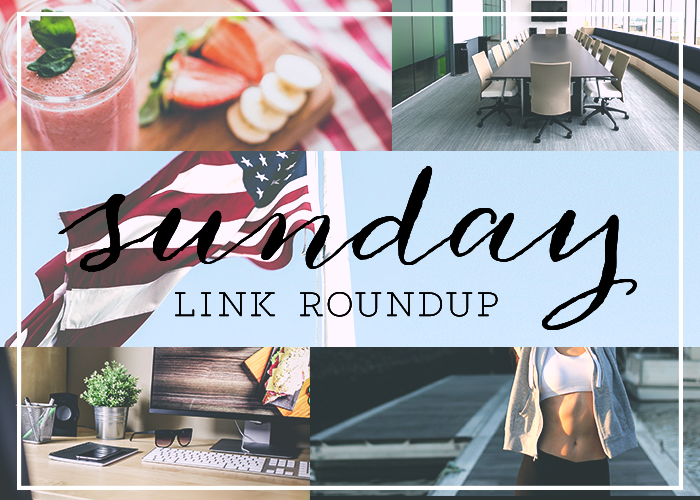 1. If you're looking to celebrate Fourth of July on a budget, look no further than this awesome gallery of delicious-looking recipes you can make at home.
2. Also, this adorable Secret Flag Cake that would be the perfect addition to a festive holiday BBQ.
3. Sometimes, it's difficult to appreciate our personal and professional successes and keep the times we perceive ourselves as having "failed," in perspective; This article will help you identify signs/markers of success to help motivate you.
4. The (seemingly) universal issue of what to do when you land a new job and you already have a vacation booked — How And When To Mention Your Vacation Plans During A Job Interview
5. "In the past few years, fitness has developed into some­thing of a social identity — at least among plugged-in, upper-middle-class, roughly millen­nial-age urbanites." A fascinating article on Wired about fitness and cults.
6. Check out the unexpected cost of raising a child. (News flash — it's a lot.)
7. An incredibly easy and delicious-looking way to get a serving of fresh fruit in with your Fourth of July BBQ cocktails — Raspberry + Gin Slushies!
8. It's summer, and we're all spending much more time outside in the sun. So, it's essential to know how to read a label and what to look for when selecting sunscreen to protect yourself.
9. A thoughtful and insightful article about how the museum experience is changing, and why the allure of "Instagram moments" might be playing a role in that shift.
10. A must-read — The "Struggle" Is Not Real: From Tiny Houses To My Own Lunch, Poverty Chic Commodifies Working-Class Life.