10 Things You Need To Read This Sunday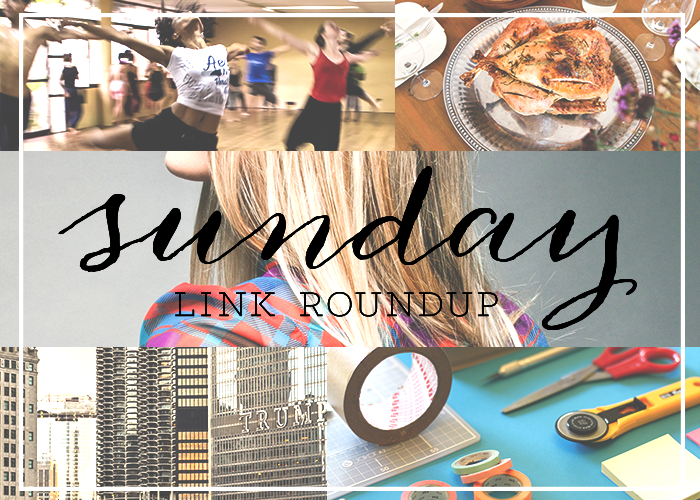 1. This past week was a whirlwind to say the least. Everyone here on the TFD team was a little floored by the election results, and this post that Chelsea wrote about it kind of summed up some of our collective thoughts.
2. This is a fairly comprehensive short list of who Donald Trump might appoint in his cabinet, which will set the course of his presidency, and we should all be watching it very closely.
3. I know a lot of us joked about moving to Canada (or elsewhere) if the election didn't go in our favor, but this is the reason why you need to stay put.
4. When I'm sad or stressed, a good cure is to head to the kitchen and bake something. These crispy chocolate-dipped peanut butter cookies are one of my absolute favorite things to make.
5. The act of wishful thinking is a great start, but if it doesn't lead to action it can be a fairly dangerous pattern of behavior to fall into — these six habits will help you turn any dream into reality.
6. I loved reading this article about how design can transform America, and this quote from it that read, "If you're talking about the future of this country and what graphic design can do to somehow help the situation, I think it's continuing to express impactful ideas and enable other people to take action in whatever way they feel is best."
7. I've literally zero knowledge about this tech space, but this article was fascinating — When Prude Investors Cockblock Sex Tech No One Gets Off.
8. Totally drooling over this gallery of 71 Thanksgiving recipes that can be made ahead of time. (I'm partial to the chocolate cream pie!)
9. I danced for the majority of my life — from ages 3 to 23 — and it was always a big part of me. Reading through this interview with Zadie Smith talking about dance, reminded me of the reasons why I love it so much as form of expression.
10. ICYMI — Mary's excellent article on the little ways you can take care for yourself, even if you're low on time and money.