10 Things You Need To Read This Sunday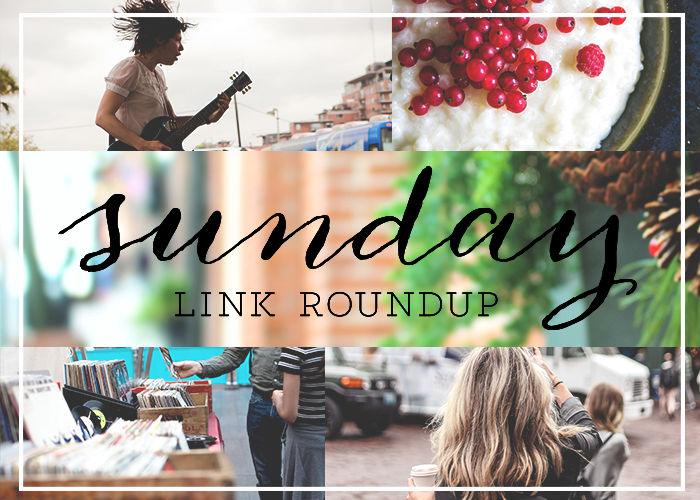 1. Black Friday came and went, and I only bought a pair of shoes at DSW. In years past, I was much more into the whole shop-til-you-drop (or online shop for that matter), but now I view the whole day as one big headache. And, I really loved reading through this article about holiday shopping from a minimalist blogger.
2. I just spent the last 45 minutes looking through the gallery of Time's 100 Most Influential Photographs Of All Time. The photos are terrible, haunting, silly, beautiful, moving, and just….whoa. Take a look through.
3. We all have our own personal struggles to overcome if we want to become the best and most successful version of ourselves, and this article illustrates what some of the most common obstacles might be.
4. A lot happened this weekend, and the New York Times weekend report recaps the biggest news, from Trump naming people to his cabinet to the death of Fidel Castro.
5. We're exactly four weeks away from Christmas, and I'm going to be sipping on this rosemary + grape + gin cocktail while I bake holiday cookies, make gifts, and decorate the apartment.
6. I picked up Carrie Brownstein's memoir Hunger Makes Me A Modern Girl on Saturday, and finished it in a day — it's a fantastic read that's candid, captivating, and deeply personal. Check it out!
7. If you live in and/or around the tri-state area, be sure to check out this list of the best holiday markets to visit this season.
8. Was anyone else freaking out about the Netflix Gilmore Girls mini-series launch?? I plan to tuck in and watch it this evening, but in the meantime, I'm reading this article about why this revival worked so well.
9. I totally l o v e rice pudding, and this eggnog version is one that I'm more than pumped to try whipping up in my own kitchen.
10. ICYMI — Chelsea conducted an insightful and candid interview with a "normal" woman who married a millionaire. <– Definitely worth a read.