10 Things You Need To Read This Sunday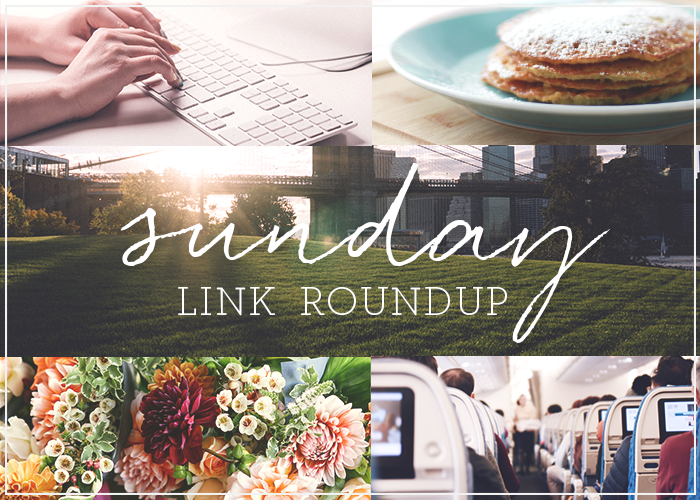 1. Here in NYC, the warm-weather season is fast approaching! I loved this article from The Everygirl, which provided 8 tips on transitioning your winter wardrobe over to spring.
2. Does the future of "blue-collar" jobs lie in coding? I thought this article, which explored how coding could become exactly that, was fascinating.
3. The idea that airlines can offer flights at rock-bottom cheap prices like $69 (from the US to Europe no less), is kind of crazy. Here's how they do it.
4. "It's easy to get people who will write a check to help people in immediate need, but if you are willing to be a little more strategic with your philanthropic dollars, they can go a lot further." <– A quote from a really great New York Times article called, How You Can Help Refugees Around the World.
5. If you have off from work tomorrow in observation of President's Day, might I suggest this insanely-delicious looking dutch baby as the perfect lazy morning breakfast option.
6. At the TFD office, we've been anticipating the arrival of warm weather; There's no better way to prepare to enjoy the outdoors then with tips for packing the perfect picnic.
7. As someone who drinks a lot of coffee, I found this article about seven easy ways to upgrade your morning caffeine routine to be super helpful.
8. I'm happy to report that my Valentine's Day flowers from Joe are still going strong! Check out these super-useful tips for making cut flowers last longer.
9. ICYMI — I really enjoyed reading Mary's article from last week, which talked about the five questions you need to ask yourself when you aren't getting what you want.
10. A little reminder for those of you who didn't see it, but there are some changes coming to the TFD YouTube channel!