10 Things You Need To Read This Sunday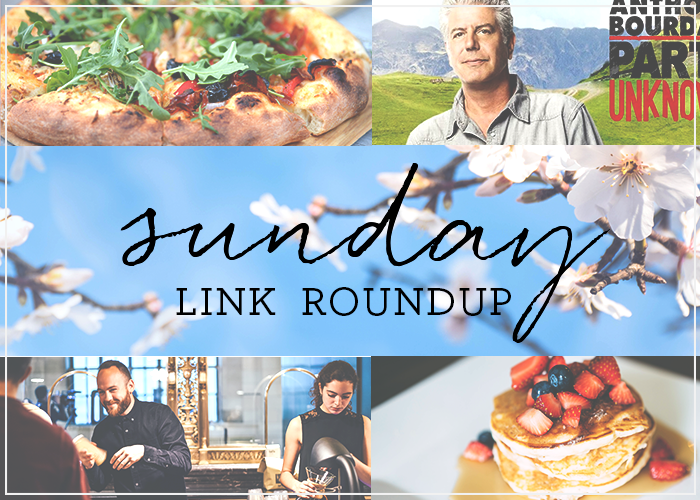 1. If you have some extra time on your hands this evening, these DIY cuticle creams you can make at home, would be the perfect way to unwind and give your nails a little TLC.
2. This article about the cocktail industry, and its problem with sexual assault, was an eye-opening read for me, someone who had no idea the degree to which this was going on.
3. I know we can all get on the same page about this — Pepsi's Kendall Jenner Ad Was So Awful It Did the Impossible: It United the Internet.
4. Joe came across this incredible looking cast-iron sourdough pancake recipe, which originated at a restaurant out in Brooklyn called Vinegar Hill House. It's on today's Sunday brunch menu for my parents' visit, and my mouth is watering already.
5. Most days when we're all together in the office, Chelsea, Holly, and I spend roughly 60% of the day talking to Mona. Good to know that science suggests we — and everyone else who does this — are totally normal.
6. A fascinating article about what people think is bad for their productivity, and why they're wrong.
7. Raise your hand if you're an Anthony Bourdain fan (!) — well then this article, about a new digital extension of "Parts Unknown," is for you.
8. It was difficult to wrap my had around the ins and outs of the missile attack on Syria, but this article helped to explain what I needed to know.
9. I'm reeeeeeally into this fun (and versatile) summery skirt, which I could see myself wearing as I frolicked through the park or on road trips to the shore.
10. This zucchini and feta pizza with fresh mint looks like an ideal weekend dinner for spring and summer.