10 Things You Need To Read This Sunday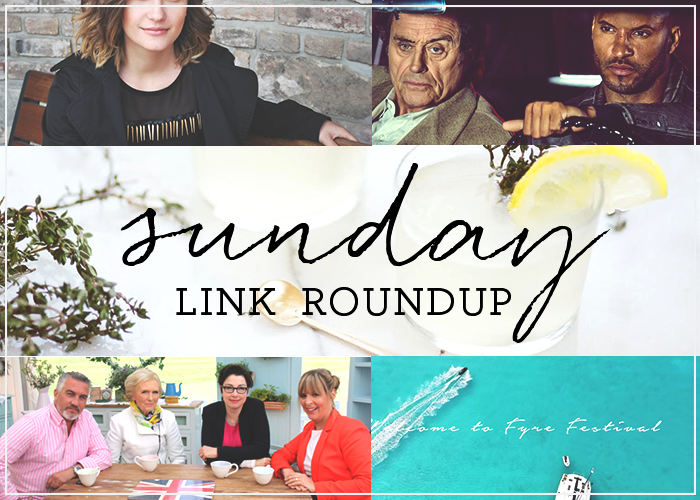 1. Useful hacks for when I didn't quite manage to sleep the full eight hours I know my body needs.
2. After (FINALLY) starting The Great British Baking Show last week, I had such a craving for a hearty meat pie. So, I plan on indulging and whipping up this one for dinner tonight.
3. The complete and utter disaster that Fyre Festival turned into this past Friday was just, insane to watch and read about (especially when you watch the original ad).
4. I've enjoyed one of these super springy Lavender cocktail yesterday — it's not just beautiful to look at, but it's delicious to sip!
5. I've been patiently waiting for American Gods — a TV show based on Neil Gaiman's novel of the same name — for a good long while now (it premieres tonight!). And, in the meantime, I was loving this in-depth review on the novel's many themes and relevance to 2017.
6. "Women today live in a world of unfinished feminism, where we're told we're equal but see our basic rights up for grabs, where we're told to just push harder at work, or recognize we can't have it all, or marry Mr. Good Enough." <– from a fascinating article reviewing Jill Filipovic's new book, The H-Spot.
7. As someone who's always looking for clever, space-saving storage solutions, this article was very helpful.
8. Loved reading this — The Networking Secret That Only Requires Writing Four Emails A Year.
9. This New York Times article, which talked about the first 100 days of the Trump presidency (an arbitrary milestone, but a useful one to measure effectiveness with), is a must-read.
10. ICYMI — a wonderful article that we posted on the site this past week, which talked about the habits of grateful people.