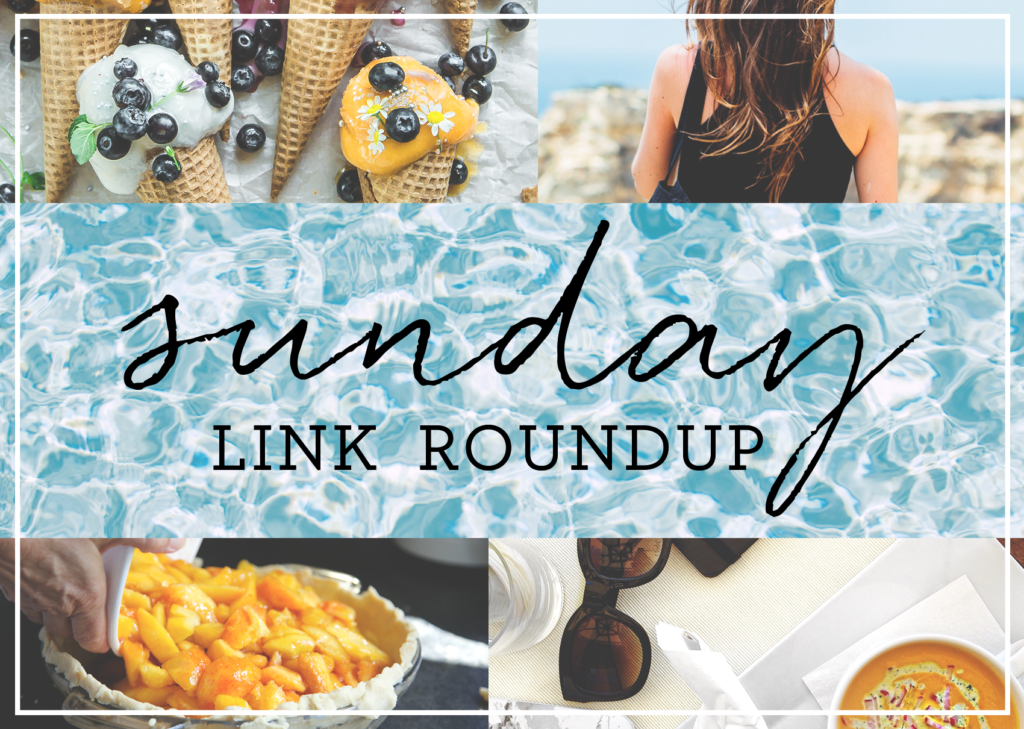 1. This Design Sponge article featuring pineapple-herb sorbet has me drooling all over my keyboard — get thee to a blender!
2. The show Note to Self, from WNYC, put together five short episodes about global warming and what science and technology can do about it.
3. An eye-opening and surprising (to me at least) article — A Googler's Would-Be Manifesto Reveals Tech's Rotten Core.
4. Summer tomatoes are The Best, and if you get your hands on really good ones, you have to do very little to bring out their flavor. And, I loved this article that covered 10 ways to eat a good summer tomato.
5. A useful article about turning gift cards into cash.
6. Last week, I whipped up this farfalle with zucchini and pesto for dinner, but used jarred pesto in place of the homemade pesto, and it was a perfect and quick summer dinner.
7. Do your Sunday plans include Netflix and chilling? Check out this list of 'five unconventional love stories' you can stream.
8. This updo is the most romantic looking, breezy, and feminine hairdo for summer, and I'm going to *rolls sleeves up* attempt to try it out this afternoon. Wish me luck!
9. August always reminds me of the lead-up to back-to-school season, which I sincerely miss as an adult, and the start of shopping for fall clothes like these.
10. ICYMI — Holly's article about baking pies this summer is truly the most delightful thing, and you should go read it.