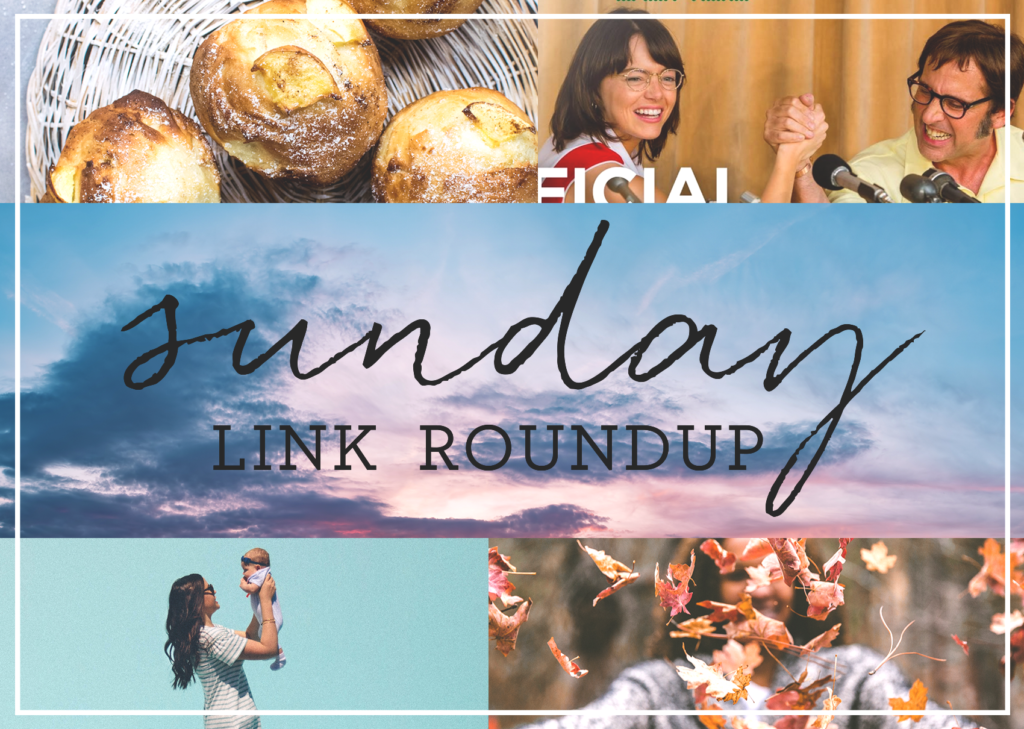 1. The first day of the fall season was this past Friday, and I'm planning on whipping up these delicious looking apple crumb muffins to celebrate ASAP.
2. Also, I loved reading through this roundup of 16 things you probably didn't know about the autumn season.
3. Ooof, very necessary to read because everyone has those days — 15 Things To Do When You're Bored At Work.
4. I don't think you need to be a mom yourself to appreciate these leadership lessons culled from the experience of being a working mom.
5. "I'm not sure whether "Battle of the Sexes" is supposed to be a reminder of how far America has come in the past 45 years or proof that the nation has made hardly any progress at all. Maybe both. Equal pay for equal work is practically universal consensus. And Jack Kramer comes across as a dinosaur. But then, how far removed is James D'Amore? And what of Trump stalking Hillary Clinton on the debate stage? And on and on." <– a quote from an reviewing the movie Battle of The Sexes, which looks awesome and I'm excited to go see.
6. I found this New York Times article about how to streamline your morning makeup routine, to be super helpful. Lot of goods questions I've often wondered myself, answered!
7. What's with Trump verbal assault on athletes like Kaepernick and Curry?
8. *Budget lunch idea* — I made Coq Au Vin last week (which was the first time I used my slow cooker this season!), and I've been happily working my way through leftovers all week. It saved me serious money on lunch because it was something I was so looking forward to eating every day.
9. ICYMI — Chelsea + Hank Green's embarrassing money questions interview!
10. This past week, I went through all of my old clothes that were stored away for the season and packed a bag to donate the items that didn't fit well (and no longer loved). Here are a few useful tips for preparing clothes for donation that I followed!