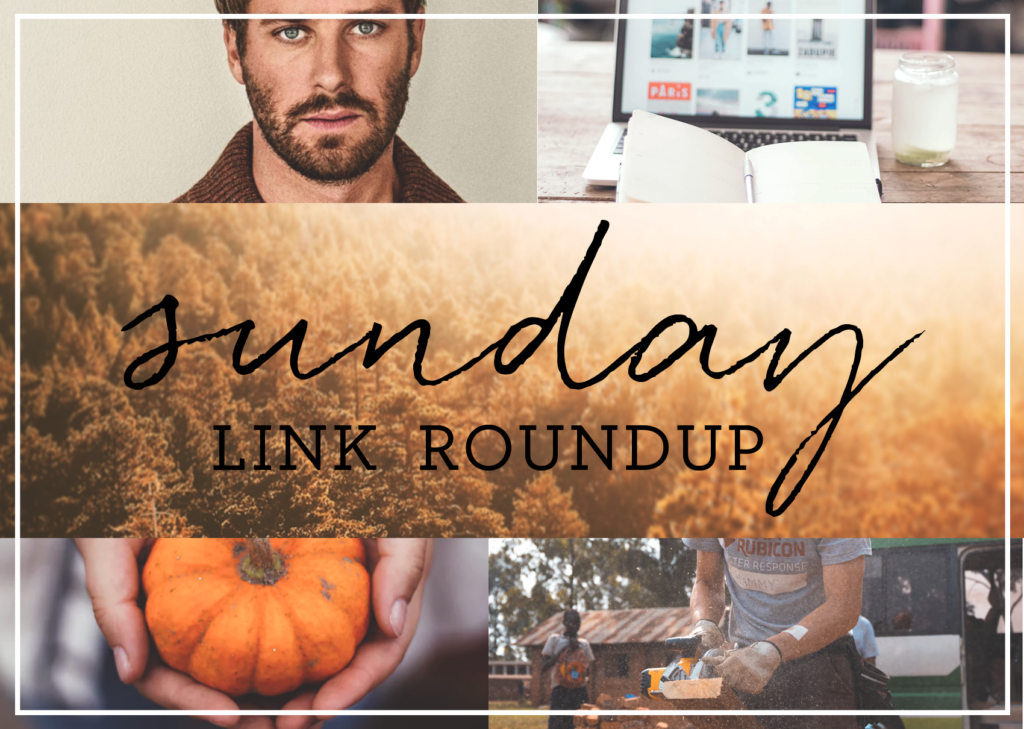 1. After growing up in Georgia but raised by Missourians, I was *shocked* to see that pecan pie is a more popular Thanksgiving dish than pumpkin in both states from these interesting Food 52 graphics. (Also, what is pumpkin crunch??)
2. "And if we address the power imbalance in comedy, in this art that shapes how people think, what jokes they repeat to their families, who they believe deserves to hold a microphone and talk out loud, other imbalances might follow." — a must-read NY Times Opinion.
3. This new advice column from Catapult centering on friendships is going to be one of my new favorite things.
4. I loved this piece about how certain companies are helping out victims of human trafficking by giving them jobs.
5. A very interesting look at what Alabama's future might hold in the wake of the Roy Moore allegations.
6. I have had a couple of Friendsgivings already this year, and they are always the BEST time. Check out this how-to for a killer Friendsgiving brunch!
7. Peter and I have been using MoviePass, and it is an extremely good (albeit confusing) deal if you love going to movies — and they are offering a new promotion that is even better. (However, if you do sign up, expect the process of receiving your pass to take a lot longer than they claim!)
8. From the New Yorker: "If the full scope of the Trump-Russia story had been known all at once…it would have been akin to North Korea going nuclear overnight. The audacity of the Trump campaign's lies would have been shocking." Yikes.
9. Sorry, but I can't NOT share this photo-heavy profile of Armie Hammer in GQ. I could never do that to you.
10. ICYMI, we published one woman's super awesome method for surviving the holidays financially: a spreadsheet!