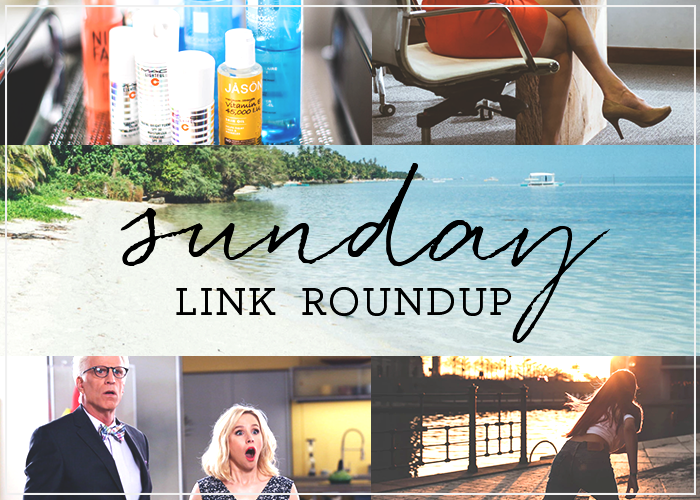 1. "People feel like home for similar reasons: when they understand the direction that you turn away, and why, and what it means to follow the track in your dreams through miles of underground rooms. Standing hand in hand in a secret place in a secretive city, not guarding each other's solitude but cradling it: a spiral like a nautilus going all the way into the earth." From this beyond lovely Hazlitt essay on Berlin, solitude, and love.
2. This sociological, semi-peel-back-the-curtain look at digital nomad culture was super fascinating.
3. The Good Place is currently one of my favorite shows on TV (sad the season just ended!), and I loved reading this article about its theology.
4. Personally, I think this piece on the workplace culture at Dave Ramsey's company is a must-read for anyone with even a passing interest in the personal finance community.
5. This look at rejected designs for monuments around the world was super fascinating!
6. If you have not yet read Vulture's interview with Quincy Jones, I mean…you must.
7. Had a few hearty "lol"s reading these examples of "toxic femininity" in the workplace.
8. These mutant crayfish (that got rid of the males in their species) area little gross and terrifying, but also awesome.
9. I really enjoyed reading about this easy, inexpensive skincare routine full of products from The Ordinary (and may have been persuaded to try a few out…).
10. ICYMI: Read about everything one woman learned after banishing beauty product purchases for over a year!