10 Things You Need To Read This Sunday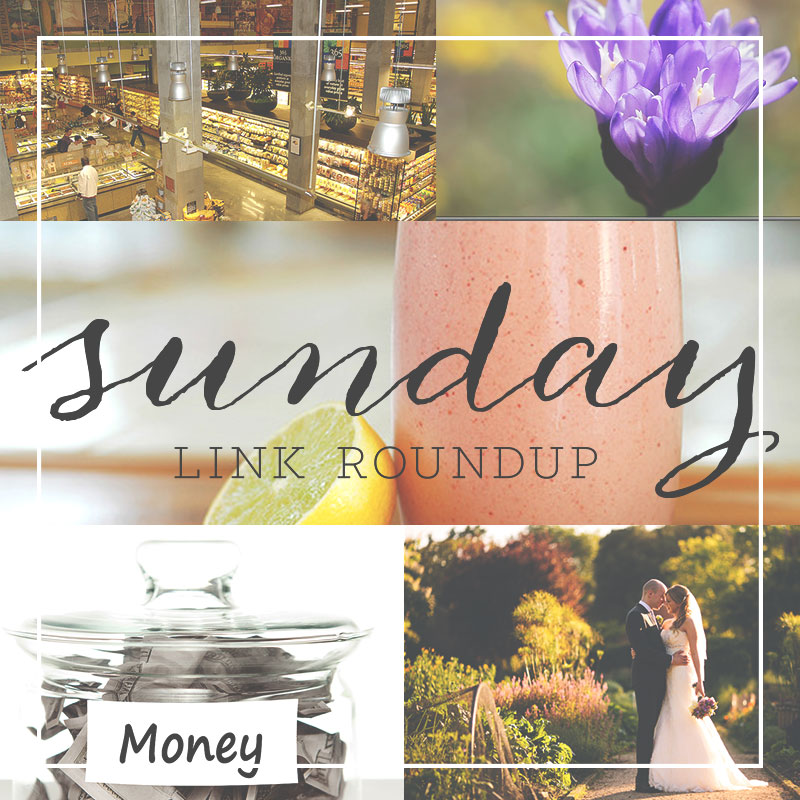 1. Happy Mother's Day! My mom gave me the tools with which I could build a strong foundation in personal finance, and it was great to read about what someone else's mother taught them.
2. A fantastic article that discusses the 21 ways to achieve wealth and success. My favorite pieces of advice were, don't put off until tomorrow what you can do today, and create goals regularly.
3. When hitting the town on Friday or Saturday night, be sure to keep these bar tips in mind to get cheaper drinks and better service.
4. An intriguing article that asks the question, "is the wedding industry plotting to destroy us?"
5. An interesting read that discuss the real cost of being a supermarket snob.
6. Five great resources that will help you save money on hotels when it comes time to plan your summer getaway.
7. The information you need to consider when assessing your financial fitness.
8. Check out Martha Stewart's gallery of her top 10 most-pinned smoothies recipes, to inspire your next at-home healthy breakfast.
9. Looking for inexpensive date ideas that won't break the bank? Here are 50 for you to consider on your next night out.
10. According to CNN Money, 67% of millennials are saving for retirement!