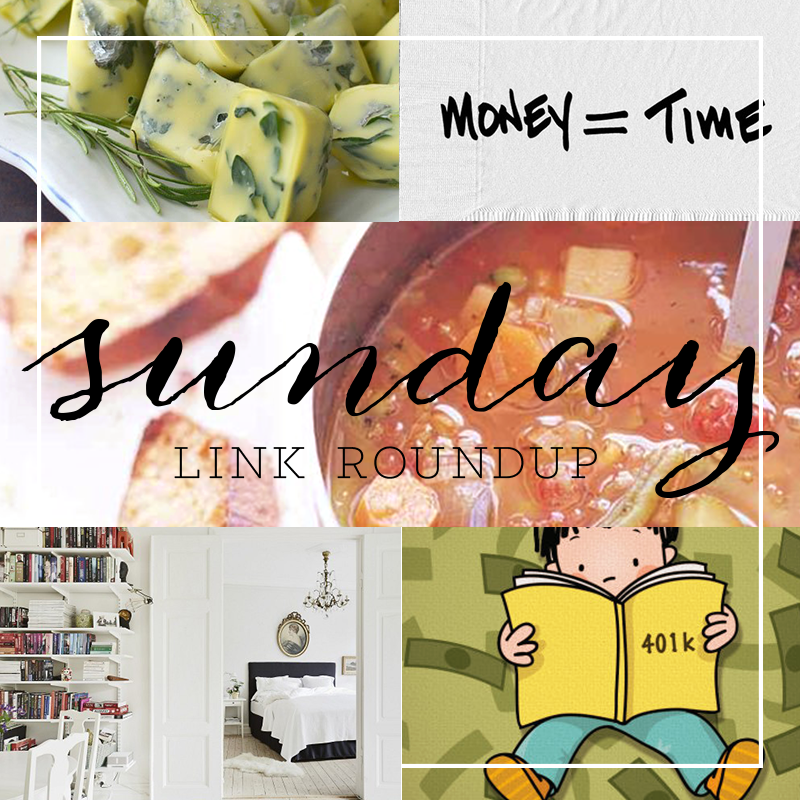 1. A big batch soup recipe that can be yours for weekday lunching and made with any combination of frozen or fresh vegetables.
2. An interesting article about finding the balance between money and time.
3. 27 sneaky ways to save $100 a month.
4. It's 2015, and true romance is combining your finances.
5. Live in NYC? Here's what to avoid when decorating a tiny space.
6. Stocking up on herbs on sale and don't want them to go bad? Tips for freezing and preserving those little goodies.
7. A great read that covers the basics of starting a 401k.
8. Some helpful facts when considering Renting vs Buying.
9. Oven-roasted chicken gratin is a decadent (and beautiful) twist on boring ol' chicken that will keep you warm through the last days of winter.
10. This is what it really costs when you lose a passport.
Images via Martha Stewart, NYTimes, Domaine Home, Two Cents, Martha Stewart.
Feel like you'll never save enough money to be a real person? So did Steph Georgopulos. Read about it in Some Things I Did for Money.