10 Things You Need To Read This Sunday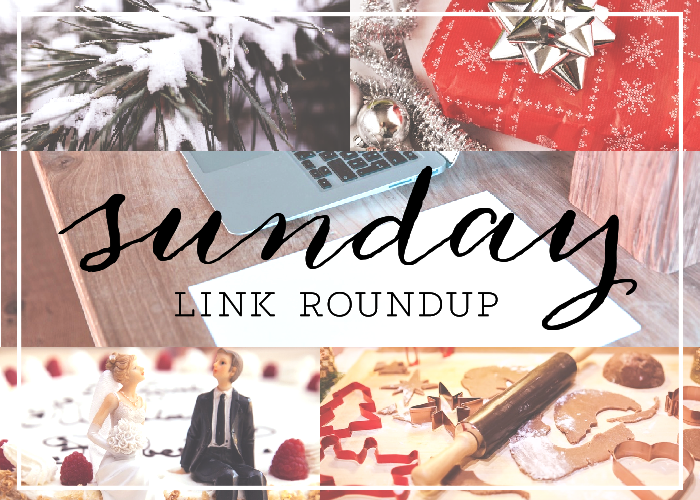 1. Some of my favorite holiday gifts are ones you can eat. I truly love opening up a present that someone whipped up in the kitchen, whether it be jam, cookies, bark, or even salad dressing (no joke). Here are some fun edible gift ideas that look incredible.
2. I love how this article takes you through all the different ways in which a person can be intelligent and whether they have what it takes to be an entrepreneur.
3. This article about a man who knows he will never be his wife's equal provided a useful model of marriage and of the partnership between husband and wife.
4. Melinda Gates is a true force of leadership, intelligence, and advocacy (among many other things), and this article provides a wonderful glimpse into her life.
5. A lot of people are meeting-phobic (with good reason) and feel like they drag and are a waste of time. Be sure to implement this one tip to help them run smoothly and efficiently. 
6. 25 ways to fight off holiday stress, AKA, a must-read for everyone wanting to preserve their sanity.
7. While I can't really get behind eggnog as a drink, I cannot wait to try this incredible looking eggnog pie recipe for the holidays.
8. This article about all the books you didn't read in 2015 is honestly hilarious and so true.
9. At the start of 2015, I promised myself to be smarter with money and think harder about every purchase I made. It's useful to look back on your own financial resolutions and check off where you made progress, and what you could have done differently.
10. ICYMI — Chelsea interviewed Mallory Ortberg from The Toast, and you've got to give it a read.