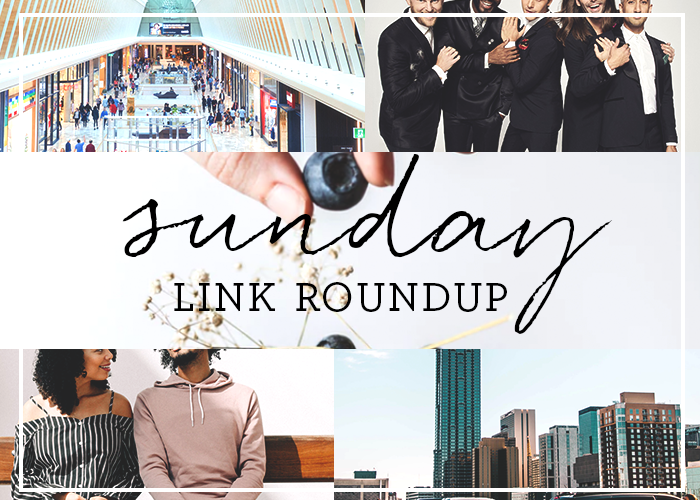 1. Apparently, Netflix has made a deal with the Obamas to create exclusive content. I had no idea their budget for original content in 2018 is $8 billion (!?!?), which is extremely wild to me.
2. I really loved the new season of Queer Eye, but this piece from The Atlantic about the show's depiction of contentment as being inextricably tied with material things gave me some things to think about. (I still *highly* recommend watching the show, though!)
3. Chelsea shared this article on the downfall of mall walking in the TFD Slack this week, and fair warning: it's pretty heartbreaking.
4. I really loved this webcomic about using food as a form of language!
5. Advice columns are some of my favorite things in the world, and this one from Slate — while about parenting, which isn't something I even relate to personally — is one of my favorites.
6. I can't help but feel a *little* schadenfreude reading about Martin Shkreli being sentenced to seven years in prison.
7. NPR's look at the workplace discrimination of transgender teachers has some heartbreaking revelations, but it's a must-read.
8. Is there anything better/more cathartic than reading about other people's embarrassing date moments? Tbqh, I think not.
9. (File under "About time") Wow — the NY Times just ran 15 obituaries for women they should have covered in their nearly-two-century-long history. It's touching, and I hope it hints at actual changes to come within that institution.
10. ICYMI: I loved this piece on money lessons from The Real Housewives Of Atlanta this week!