Living
10 Things You Need To Read This Sunday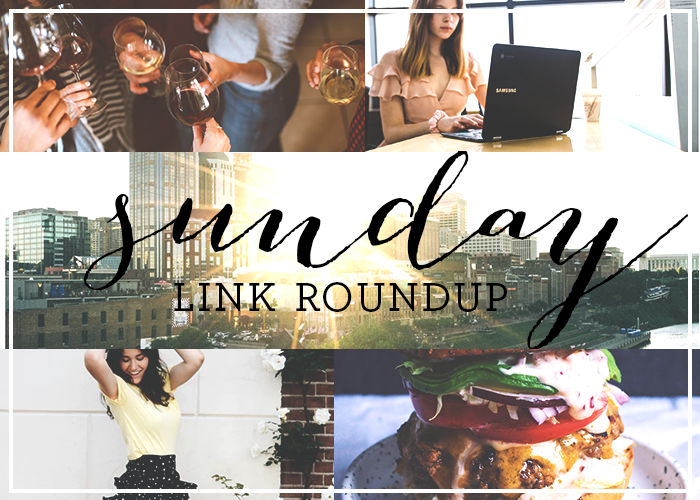 1. I adored this incredibly charming lost of America's most important food dishes (shout out to St. Louis' Ted Drewes!).
2. "If you have to keep reminding everyone of how happy you are, something's not right. Happy people don't need to announce over and over how happy they are. Happy people just … are." For the record, I LOVE seeing happy Instagram posts. But there are some truths in this NY Times Opinion post.
3. This piece about using online communities to hold oneself accountable for maintaining sobriety was a beautiful, important read.
4. This webcomic was super funny to me this week (and, not gonna lie, pretty cathartic).
5. Peter and I started watching Wild Wild Country on Netflix this week, which definitely lives up to its title — and this interview with one of the most compelling characters in the docu-series was fascinating.
6. Despite growing up in the South, I somehow have never spent that much time in Nashville, nor did I know that it's apparently become a haven for the rowdiest of bachelorette parties — but now I do, thanks to this killer deep-dive from Buzzfeed.
7. I will not be celebrating Easter today, thanks to a big weekend full of moving apartments, but I WILL be dreaming about this brown sugar glazed ham recipe and bookmarking it for the near future.
8. This recent entry from Ask A Manager (one of my favorite blogs) about someone being mentored against her will was particularly cringeworthy.
9. This piece about a secret network of American home abortion provides was so well written, and I'm so glad I read it.
10. ICYMI: Read all about one woman's challenge to herself to live on half her take-home pay in order to pay off debt faster, and how she's doing it!