10 Things You Need To Read This Sunday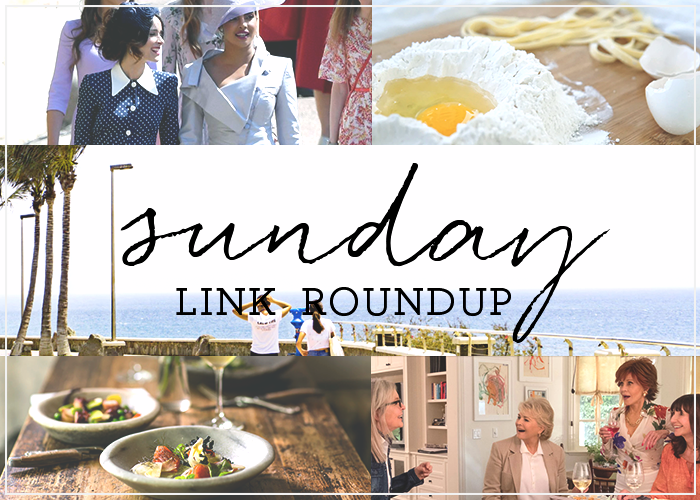 1. I love a feel-good/lightly raunchy movie about older women, so this review of Book Club made me quite excited.
2. Even if you're not overly excited about the royals, this collection of all the best-dressed attendees at Saturday's Big Event is super entertaining.
3. This brief history of the refrigerator, including vintage advertisements, was delightful.
4. I loved this incredibly touching (and beautifully written) piece on the intersection of family and food during Ramadan is a must-read.
5. After yet another devastating school shooting, this New Yorker opinion piece about the familiarity of it all has sat with me the most.
6. Apparently there is a science behind chain restaurant menus? This was super fascinating to read.
7. I've seen this excerpt from the new biography of Robin Williams making the rounds and can't help but include it here — it's a beautiful, heartbreaking read.
8. I have an interest in astrology from like, a mildly intrigued total outsider standpoint, but I was also an English major, so this collection of "author horoscopes" was wonderful.
9. I am a huge fan of Kara Brown from the Keep It podcast and her blog Fancy Pasta Bitch, so I was SO excited to see her (and her amazing-looking pasta) profiled in Vogue!
10. ICYMI: I loved this piece from a seasonal housekeeper about all the ways tourists waste money.