10 Things You Need To Read This Sunday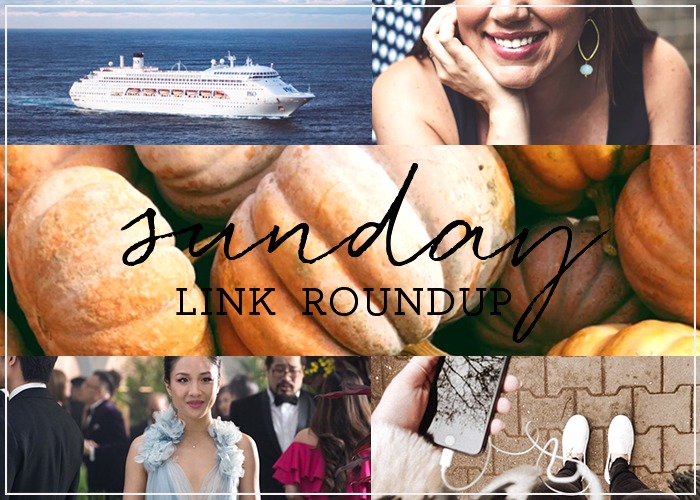 1. This is a really great explainer about why cruises are terrible for a number of reasons — economically, socially, politically. Vacations are great, but they shouldn't come at the expense of the health of individuals or the planet.
2. As a member of a Crooked Media-listening household, this article on Pod Save America and its insistence on inclusivity — that is, employing ignorant right-wing correspondent Tim Miller — was a real bummer.
3. Some good news among all those end-of-year "30 under 30" lists coming out: research shows that we are all equally like to peak during the beginning, middle, or end of our careers. So if you feel behind, don't! (Easier said than done, I know.)
4. This is an excellent interview with Rebecca Gomperts, founder of Aid Access — a project that's helping ship medical abortions to American women in need.
5. This is a rage-inducing story about the lengths 7-Eleven corporate is going to in order to disenfranchise its franchise owners — even by getting them deported. It's actually despicable.
6. "In a normally Republican district in the Fargo area, where Ruth Buffalo became the first Native American Democratic woman elected to the North Dakota Legislature. She did it by unseating State Representative Randy Boehning, the primary sponsor of the very voter ID law Native Americans had feared would disenfranchise them." This was extremely heartening to read.
7. I'm so excited to see Widows and loved this interview with the star and director, Viola Davis and Steve McQueen (respectively).
8. This is a very charming list of beloved character movie pitches thanks to the upcoming release of Detective Pikachu (which I am 100% seeing).
9. I am extremely appreciative of this play-by-play for exactly when to cook every single thing on Thanksgiving.
10. ICYMI: I loved this piece on Crazy Rich Asians and confronting one's own privilege!