10 Women Share Their Go-To Skin Care Routines (And Exactly How Much They Cost)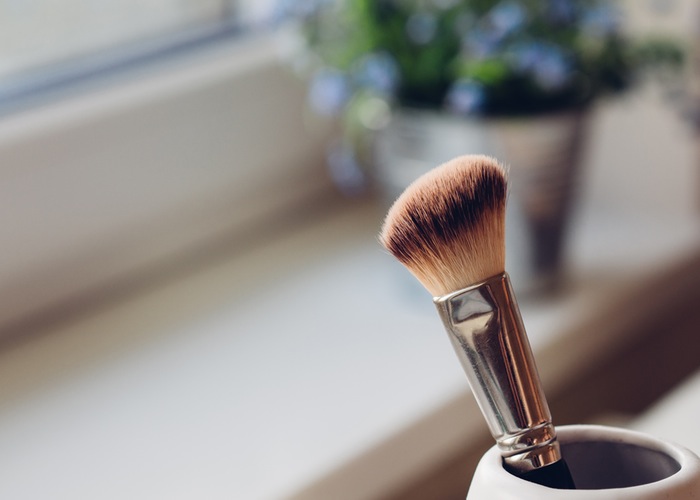 For most of us, our skincare routine is a deeply personal and intimate part of who we are. We test and try different products and combinations hoping to find the perfect one; the one that makes us feel better, look better, and know that we're taking care of our skin in the right way. I've always been curious about how much everyone spends on skincare, and inspired by TFD's makeup posts, I asked a few of my friends to share their daily skincare routine — products they cannot leave home without — and how much they cost. Check out their responses below:

1. "In the mornings, I use the Body Shop Vitamin E Cream Cleanser ($17). It's gentle and doesn't lather so I know the soap isn't stripping my skin of its nutrients. I have oily skin and try to avoid clogging my skin with too many products, but I never ever skip sunscreen. La Roche-Posay Anthelios 60 Ultra Light Fluid Sunscreen ($29) is a staple in my routine. It's perfect for going under my makeup and keeping my skin protected. At night, I remove my makeup with Clinique's Take The Day Off Cleansing Balm ($29). I tend to be more experimental when it comes to moisturizers and have yet to devote myself to one, but lately I've been using the Josie Maran Argan Oil ($16). I may just save my pennies and go for the Kiehl's Midnight Recovery Concentrate ($46). It is a total miracle product with the absolute best smell in the world. One free sample and I was hooked!"
Total: $91
— Liliana, New York City

2. "Morning and night, I use Yes to Tomatoes Activated Charcoal Bar Soap ($5) to cleanse my face. To moisturize my face, I use Simple Facial Moisturizer ($8). I love that this product doesn't contain harmful chemicals, and it isn't too rich. I use Vaseline Intensive Care Essential Healing Lotion ($8) all over my body daily as well. It is very moisturizing but doesn't make me feel greasy. For exfoliating, I use Alba Botanica Advanced Facial Scrub, Sea Algae Enzyme ($8). This is gentle but really scrubs away dead skin!" 
Total: $29
— Brianna, Rochester
3. "If someone says a product works and the packaging is pretty, I'll buy it in good faith. So when my sister tried to sell me on Eminence organic face products, I was intrigued. I went from washing my face with face wipes and water (don't judge) to the full face care gambit. It just feels so nice. I start my routine with Calm Skin Chamomile Cleanser ($44) then liberally spritz Stone Crop Hydrating mist ($44), and finish with Chamomile Skin Lotion ($58). At shower times I love the smell of Caprina Fresh Goat's Milk Soap with Lavender Oil. The soft scent of lavender makes me happy, and so does the price ($1). My great aunt bought it for me to go with a birthday present, and if you think I didn't track it down the minute I finished the bar, you'd be wrong. For body lotion, I've been using Palmer's Cocoa Butter Cream ($7)."
Total: $154 CAD for products that last around one to three months.
— Kristy, Alberta
4. "In the morning, I use Neutrogena Oil Free Moisture w/SPF 15 ($10). At night, I use a dab of Nubian Heritage African Black Soap Body Lotion ($9) on my face and Acanya acne cream prescription ($35 copay).  I also use Cetaphil Gentle Face Cleanser (two-pack on Amazon ~$12). And I always put on Dr. Bronners Peppermint lip balm ($2) before going to bed, because lips are skin too! Once a week, I use a homemade exfoliating scrub that consists of granulated sugar, extra virgin olive oil, and honey. All these items typically last me about six months, so I spend less time at the store. I also try to buy things in bulk and stock up when I have coupons!"
Total: ~$60
— Jade, New York City
5. "Lately, my skin care priority is 'lock-in-moisture' with a side of 'fix hyperpigmentation' and the perennial 'prevent future sun damage.' So I wash my face with CeraVe Hydrating Cleanser ($11) and follow with Dr. G's Brightening Peeling Gel ($18) twice a week. Then I put Corsx AHA/BHA Clarifying Toner ($16) on a cotton pad and wipe it all over my face and follow that with this no-brand Vitamin C serum I got from TJ-Maxx ($6). I mostly try to let the serum soak in for 15 minutes, but if I'm antsy, I follow it immediately with CeraVe Facial Moisturizing Lotion with SPF 30 ($16). At night, I use Costco's Daily Facial Towelettes ($14) to take off my makeup and then spray Botanics Rosewater Toning Spritz ($15) all over my face and wipe it off with a cotton ball. (Why two different toners with two different application methods? No reason, honestly, but this one was a gift, and I enjoy the feeling of spraying it directly onto my face skin.) My night serum is Mizon Snail Repair Intensive Ampoule ($12), which I got on Amazon, but they carry it at Target now! And my splurge moisturizer is Clinique Smart Moisturizer in Very Dry to Dry ($57).
Total: $123 (not counting Clinique), and I didn't even include masks because those are not daily indulgences.
— Miya, California

6. "In the mornings, I exfoliate with St. Ives Apricot scrub ($6); it's the only one I've found that leaves my face feeling clean while also taking all the dead skin off. I use BareMinerals tinted moisturizer during the daytime ($30) for coverage, moisture and sunscreen.  My night routine is way more involved. I use the Fresh Farmacy bar soap by Lush ($10) as face wash; it gets all of the makeup and dirt off without drying out my skin, or leaving it feeling too greasy. I moisturize with a homemade mixture of organic coconut oil ($7) with frankincense essential oil, rose oil and jojoba oil. My eye cream is plain coconut oil. I use Jamaican Black castor oil on my lashes at night to help them grow thick ($8 per jar and $9 for a set of empty mascara bottles on Amazon). I use vaseline to moisturize my lips every night ($5 for a large jar). I occasionally use Lush's lip scrub ($10) to exfoliate my lips before applying lipstick."
Total: $85 for products that will last several months
— Cristina, New York City
7. "In the morning, I wash my face with Spectro cleanser for blemish prone skin ($16). After that, I use Thayer's witch hazel toner ($15), only because once upon a time I wanted to be 100% natural. Never quite happened, but this stuff helps control my oily T-zone so I stuck with it. I follow that up with Lancome's genifique (sample). To moisturize, I use Cetaphil's Ultra Hydrating Lotion ($12). I finish off my morning routine with my Lancome sunscreen ($42). This sunscreen has my heart. It's the only one that doesn't leave my skin white or irritated. At night, I use Laneige's hydration trial kit ($38). It has travel sizes of every skin care essential from cleanser to face mask."
Total: $123 CAD

— Somto, Toronto
8. "My daily routine has become simpler the older I get. I wash my face once a day with Trader Joe's Nourish all-in-one Cleanser ($7.99). This cleanser does not strip my skin and leaves my skin smooth and clean.  For moisturizer, I use my own hand-crafted "The Rose Queen" beauty oil infused with roses ($10). It leaves my skin dewy and moisturized all day without a greasy feeling. At night, I rub coconut oil on my eyebrows and eyelashes to keep them thick and groomed. I use Everyone Soap Lavender and Aloe 3-in-1 soap for my body, and as a shampoo ($12). I follow up with Shea butter or my go-to Almond Cookie body butter from Carol's Daughter (a gift)."
Total: estimated at $30
— Lysa, Yonkers
9. "For my morning routine, I cleanse my face with Neutrogena All-in-1 Acne Control Daily Scrub ($8) because it has salicylic acid, which is great for deep cleaning but still gentle enough to not irritate my skin, and I use Lush's Imperialis Moisturizer ($26) because it leaves my combo-skin hydrated and balanced, and a little goes a long way. For my body, I use my own homemade body butter (I love Pinterest!) made of cocoa butter, shea butter, coconut oil, and sweet almond oil. One of my holy grail products that I use day and night is Josie Maran's 100% Pure Argan Oil ($48), because it leaves my skin hydrated, soft, and glowy and it can be used on skin, hair, and nails. I also like to do face masks twice a week at night and I love using Aztec Secret Indian Healing Clay Mask ($10). If you mix it with apple cider vinegar, it makes your face pulsate!"
Total: $92 (minus the DIY body butter ingredients)
— Sara, New York City
10. "In the mornings, I use an Aveeno moisturizing cleanser ($12), because it's the only cleanser gentle enough for my face which is super sensitive to everything, and I use a homemade African black soap infused with tea tree oil for everything else ($5 for the soap itself). For exfoliating, I use Bath and Body Works' Apricot and White Tea scrub ($12), again because it's gentle enough for my skin. Finally, I always use Lubriderm's Daily Moisture Lotion with spf 15 ($8) before leaving the house. At night, I use Estee Lauder's Advance Night Repair Serum (sample) and rub some coconut oil infused with other essential oils on my feet (I got this from a friend).
Total: $37 minus the samples
— Etinosa, New York City
Etinosa lives in New York City and tweets here. 
Image via Pexels