12 Affordable Ways To Bring Home The Charm Of The Rooftop Bar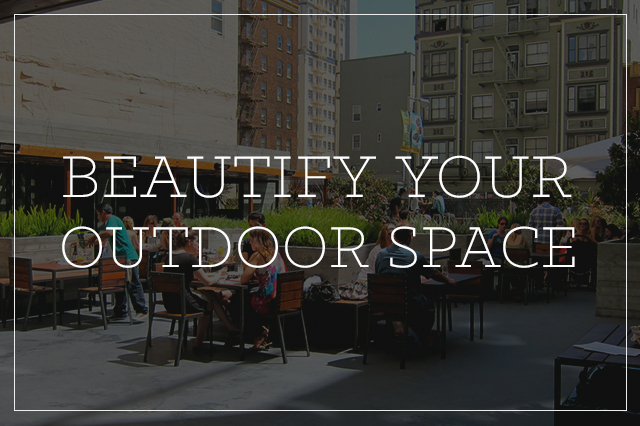 The other evening, I headed out to a bar in Brooklyn for after-work happy hour drinks with a few girlfriends. We arrived at what was a small and unassuming bar, where there had been literally no one in the main room when we first walked in. We made our way outside into the courtyard area to settle in for drinks and a much-needed pause after a hectic day of #werk.
The sun had nearly set, the air was that perfect in-between sweet spot of feeling simultaneously warm and just cool enough. There were string lights hung up all around the seating area, a trellis that had vines growing up along the top (perfect for stray cats to jump up onto), boxes of herbs growing beside the tables, and a fence that enclosed the bar from the street. We ordered drinks (which were rock bottom cheap) and lingered for several hours as we chatted about the goings-on in each of our lives.
The moment felt understated and beautiful, and I took a moment to look around at how *stunning* everything appeared. Even Mona thoroughly enjoying herself as she alternated between dashing back and forth to greet people as they walked in, and eating basil leaves. It was one of the first times this season that I went to an outdoor bar, sat back, and relaxed for a good long while. I took a moment to appreciate all the little details and special touches that the restaurant had added to make the courtyard feel homey and welcoming. I began to think about how one could replicate the mood of an outdoor/rooftop bar in the summertime, within their own home or apartment. It doesn't take a lot of money to beautify the outdoor area that is available to you, and sometimes the smallest touches, like string lights and stepping-stones, can make all the difference.
While many of us do not have access to sprawling backyards or acres of green grass to frolic in, I believe that you can make even a balcony look charming if you have a creative eye. Below are 12 ideas for how you can bring stylish design to any outdoor area — inspiration for the big and small.
1. Small stools for additional seating. (you never know when more friends will stop by!)
Image via Jennifer Morrow on Flickr.
2. String lights. (They even look great on fire escapes and windows!)
Image via Jason Tester on Flickr.
3. Potted plants & herbs. (Lot of DIYs here)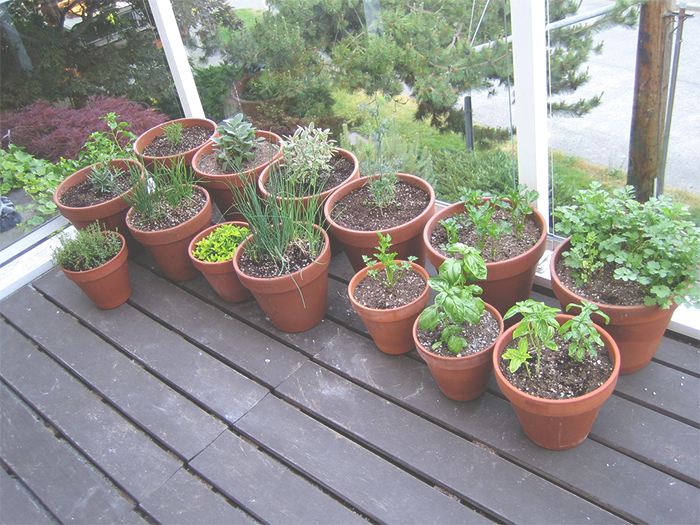 4. A stylish glass pitcher to serve cocktails in.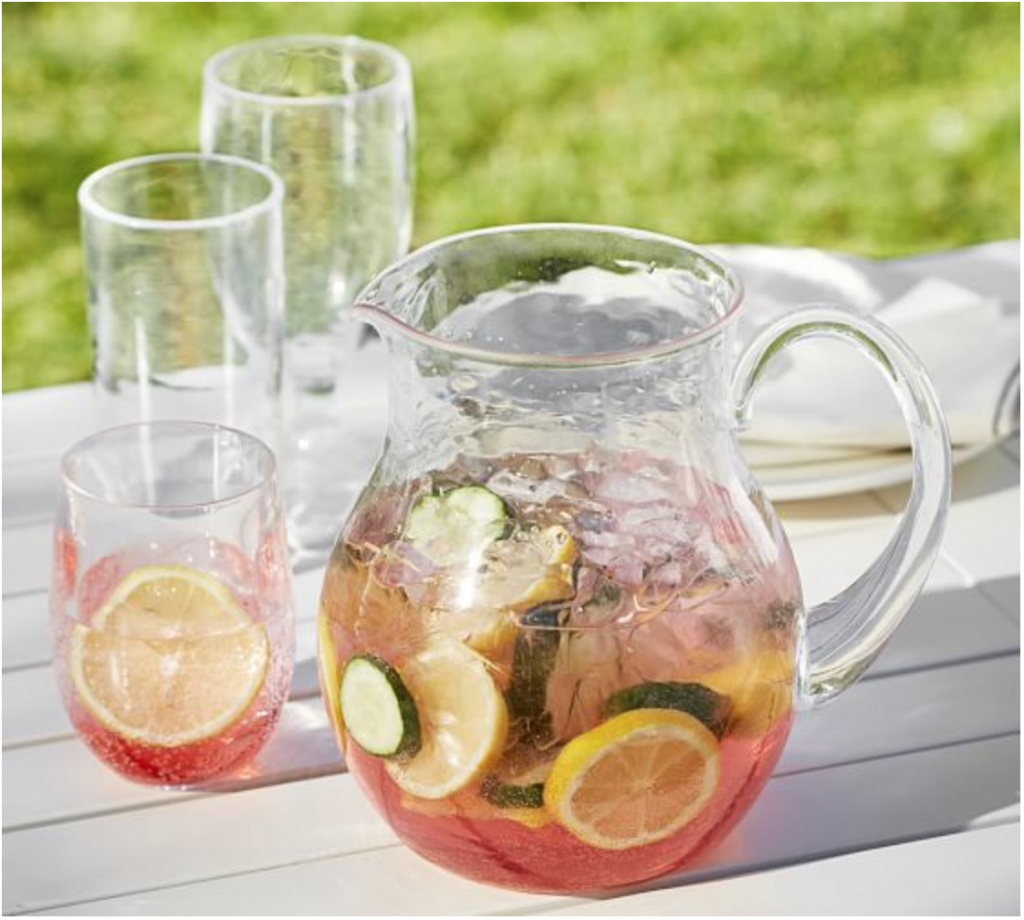 5. Waterproof, patterned pillows and cushions. (Similar found here and here.)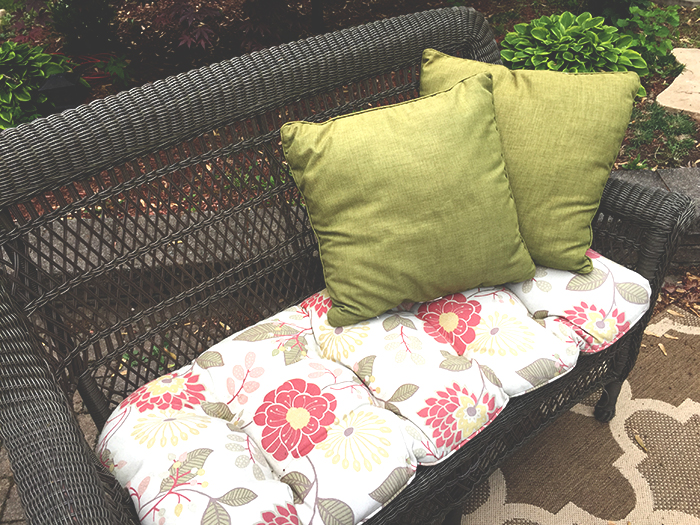 6. A bold patterned outdoor carpet.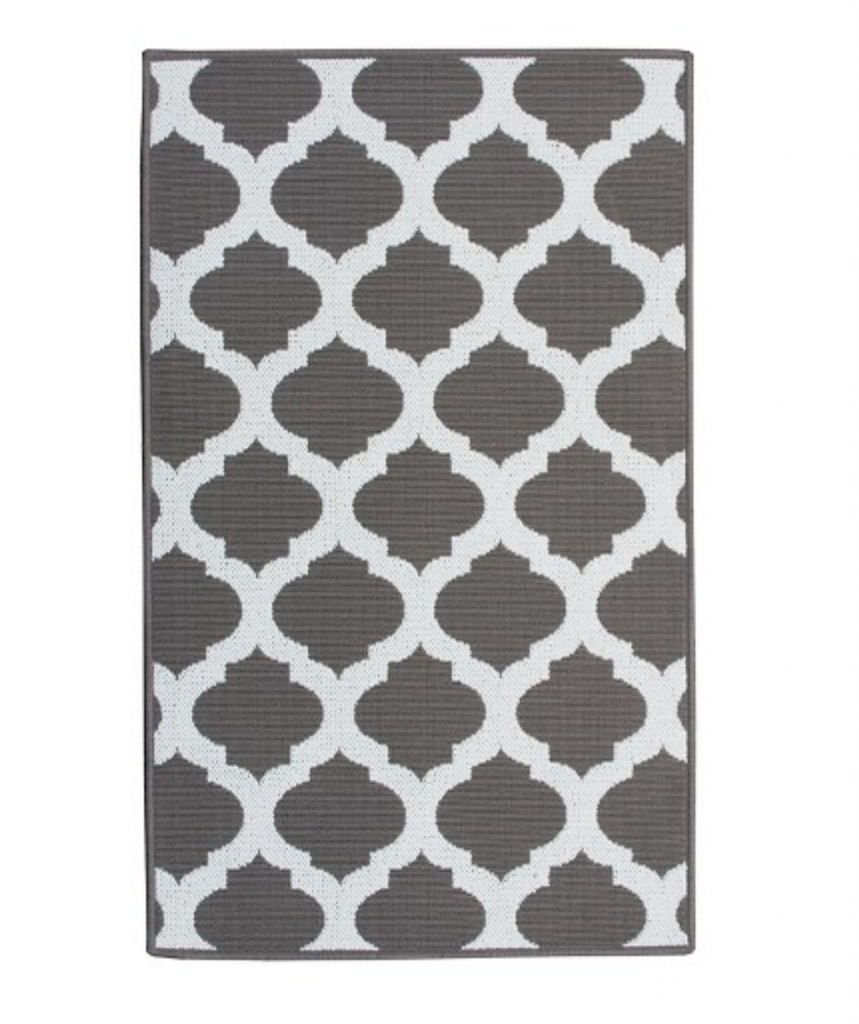 7. Candles in jars for nighttime ~mood lighting~. (DIY found here)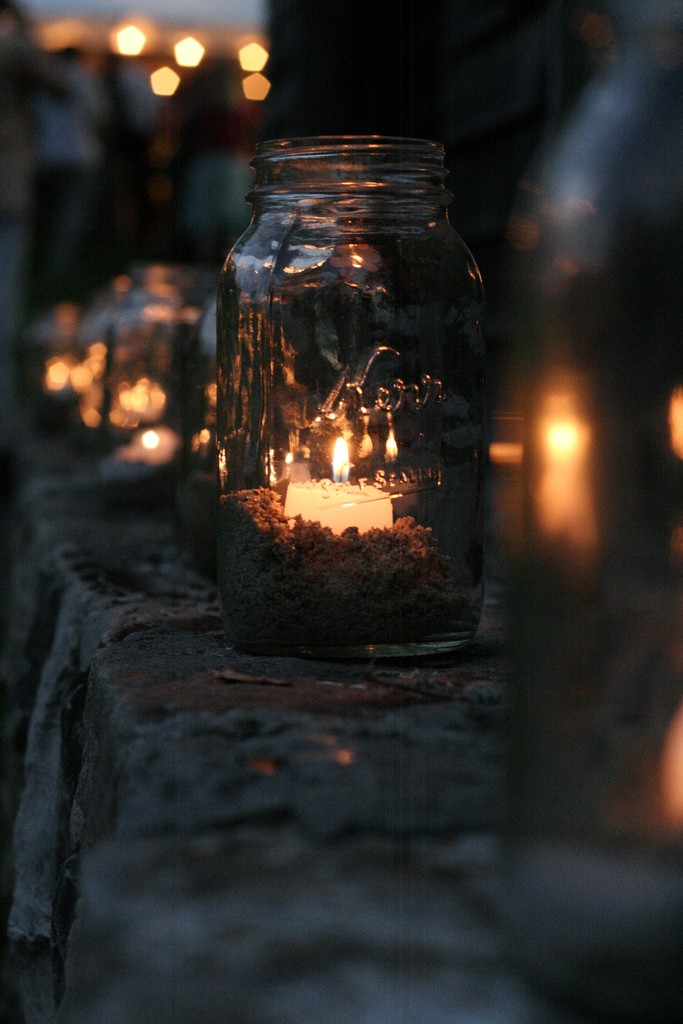 Image via Darin House on Flickr.
8. A decorated plant cart. (a wide selection found here)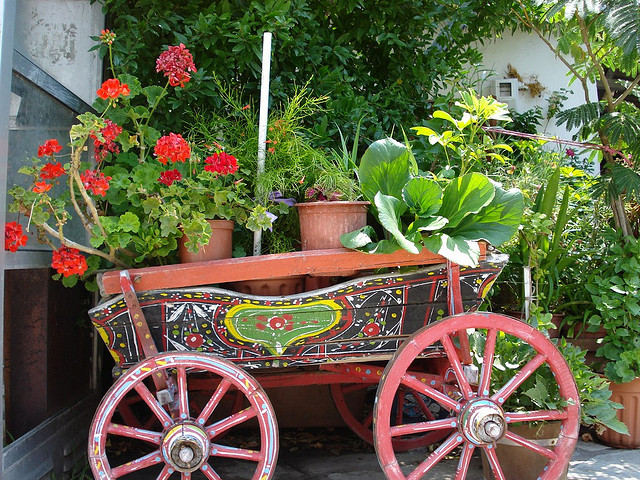 10. Stepping stones. (Fun DIYs here and here.)
Image via YouTube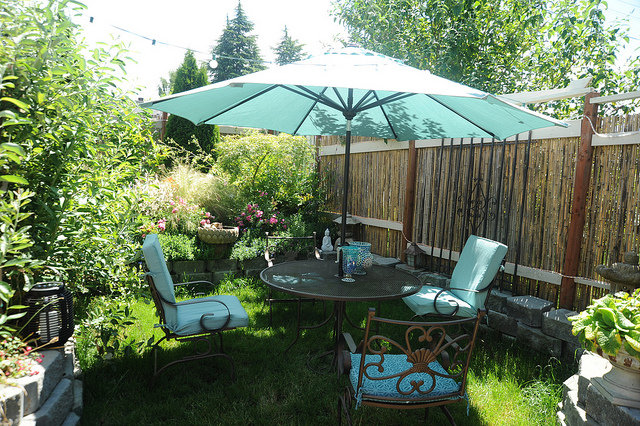 Image via Wonderlane on Flickr.
12. Festive cocktail glasses for summer drinking.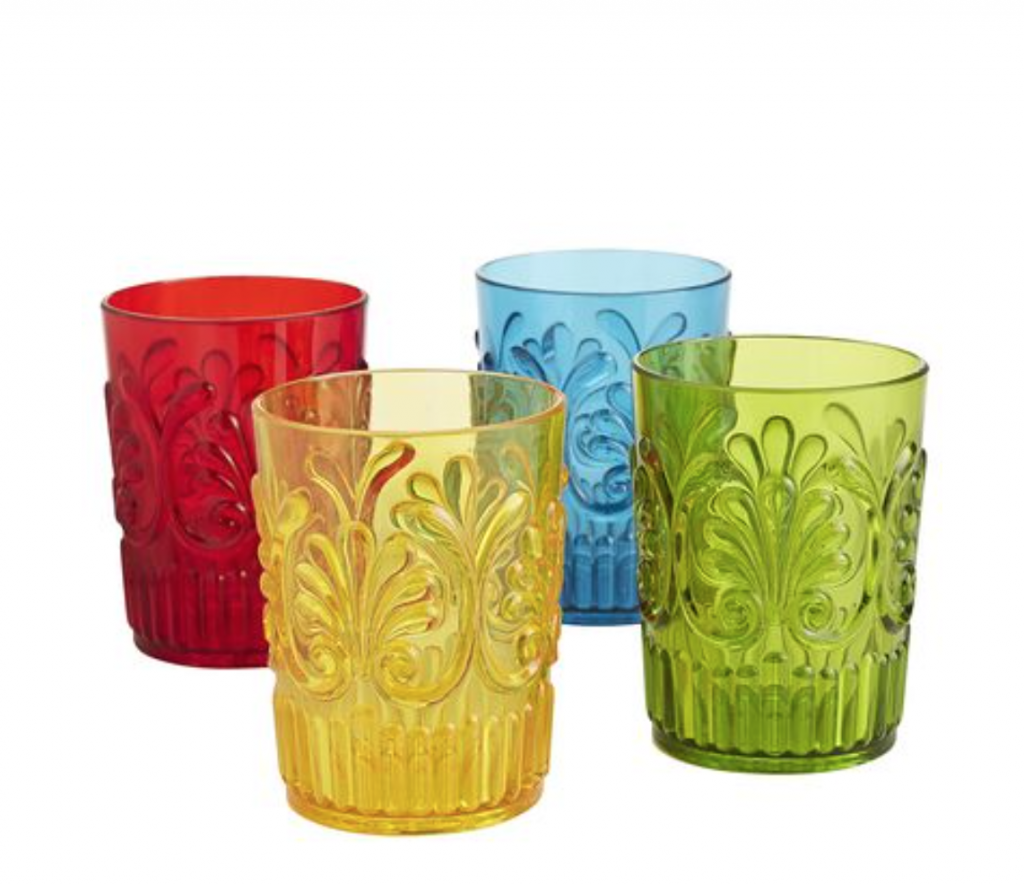 Below are some fantastic resources to get you started on an outdoor spring project that will help you beautify your living space, no many how big or small it may be. I've included the links below for additional DIY ideas suited for small spaces, and to help you think creatively and maximize what you have to work with.
Design Ideas For Small Outdoor Spaces.
10 Brilliant Ideas For Decorating A Small Patio.
Decorating Small Outdoor Spaces.
DIY For Outdoor Living Spaces.
Building A Better Backyard: Easy DIY Outdoor Projects.
Budget Friendly Ideas For Outdoor Spaces.