12 Effective And Good-For-You Beauty Products That You Can Actually Afford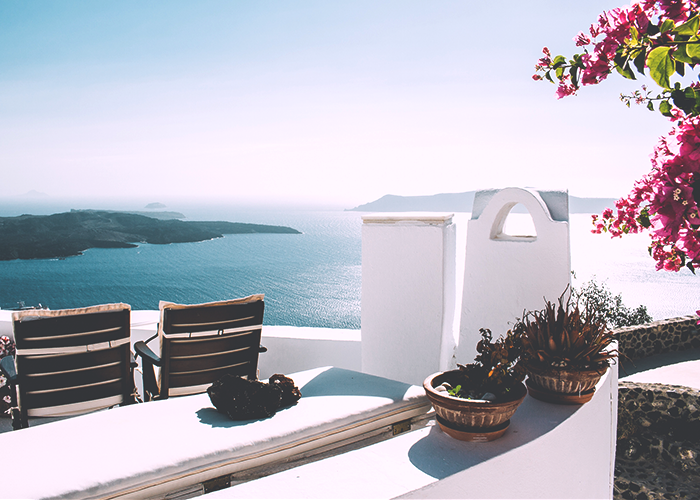 I've written on TFD before about how I've spent a good deal of time and energy over the past year trying to pare down my skincare/beauty routine to make sure that it was a) effective and b) affordable. However, another important detail that I often fail to mention is that I'm constantly on the hunt for products that are truly safe and healthy for my skin and body.
Aside from just having former problem skin, I have always had extremely sensitive, allergy-prone skin that reacts badly to a lot of products. When I was younger, I struggled to find cleansers that didn't give my face a rash, and deodorants that wouldn't make my underarms burn.
My mother is the same way — she is the queen of doing extensive research on the products she uses, and always makes sure that the products she uses on her skin are safe and healthy as they can be.
You might be asking yourself, how does she do this? About a year ago, she introduced me to the guide she uses to judge her products and decide what to use: EWG's Skin Deep cosmetic database. This website has a database of different products from sun care to makeup to oral care, and analyzes the ingredients used in each product to give them a hazardous-ingredient-rating on a scale of 1-10. Products rated 1-2 are low-hazard, products with a rating from 3-6 are moderate-hazard, and products rated 7-10 are high-hazard products.
It is important to note that a) I'm not a scientist, and it is definitely not my personal place to claim that one product is more or less "hazardous" than another, and b) a lot of internet sources will remind you that this database isn't fully accurate or based on the maximum amount of actual science that should go into making claims about the hazard level of a product. That is a real disclaimer, and I definitely know on some level that what I read on this website should sometimes be taken with a grain of salt.
However, as a consumer with very little idea what goes into the products I use on a daily basis, I consider this at the very least a step in the right direction to making more healthful and mindful purchases when it comes to beauty products. Even the fact that I'm going so far as to look up the products I'm using on my skin by searching through any resource or database makes me feel a little better. I'm getting to know ingredients in products better, understanding what types of things work for my skin, and what ingredients give me an unfavorable reaction. 
Essentially, whenever I am interested in buying a certain product, I look it up on here to see what the rating is. I shoot to use mainly products with a low-hazard rating of 1-2, although I'm not quite there with all of my products. (My favorite foundation may as well be paint thinner, but it is one of the only things I've ever touched to my face that hasn't made me break out, so I'm sticking to it for now in spite of its bad rating.)
Additionally, sifting through products in the Skin Deep database definitely proves one thing to me: products that are better for you tend to be on the pricier side. It is really easy to slap the word "Organic" on a product and hike the price up, regardless of what is in the product. Additionally, high-quality ingredients just tend to cost more $$$. (It sucks that my $4 foundation isn't made of quality ingredients that are good for my skin, but I guess that's why it costs only $4.)
But I don't think having safe products and a strict beauty budget should be mutually exclusive. I decided to search through the database for products that I've tested (and genuinely loved and found to be effective) that you can buy at any Target or local drugstore for no more than $20.
Without any further rambling, here are the products I found that exist casually on the shelves of your local Walgreens, cost somewhere around the $10-18 mark, and are actually not terrible for your skin.
(Another important note: Most links to products are from Amazon, because Prime is super convenient and they usually have great prices. A few products link to other places, because once in a while, Amazon charges triple the price of what something actually costs at Target. WTF is up with that?)
Foundation
Product: Maybelline New York Fit Me! Oil-Free Stick Foundation
EWG Rating: 2
Price: $6.99 on Amazon
Review: As a formerly super oily-skinned girl, I've used this product (as well as all of the products in this "Matte + Poreless" range). I love this one — it is super matte but looks natural on the skin. Also props to it being a stick foundation, which makes it super convenient to travel with and apply directly to the skin.
Powder
Product: Maybelline New York Fit Me Matte + Poreless Powder
EWG Rating: 1
Price: $5.99 on Amazon
Review: Much like the aforementioned foundation stick, and the regular bottle of liquid foundation in the Fit Me range (which I low-key adore, but is actually v poorly rated on EWG,  which is why it didn't get a spot of honor here), this powder is pretty amazing. It really does give a "matte and poreless" effect — it blurs everything and seamlessly blends makeup when used as a setting powder on top of your foundation/other face products. Also, it is nice and compact, so it is great for touch-ups throughout the day.
Mascara
Physicians Formula Organic Wear 100% Natural Origin Jumbo Lash Mascara
EWG Rating: 1
Price:  $8.47 on Amazon
Review: I actually went out and got this product recently after seeing it on EWG, because mascara was one of the products I had that was pretty toxic, and I'm not particularly picky about mascara in general as long as it is black — I have pretty long lashes, so super volumizing/lengthening formulas make me look kind of costume-y. I actually really like this product — it isn't anything incredible, but if you're looking for something that just makes your lashes look a little longer and darker, this is perfect.  
Sunscreen
Product: Aveeno Baby Continuous Protection Sensitive Skin Lotion Sunscreen, SPF 50
EWG Rating: 1 
Price: $10.49 at Target
Review: My best friend and I have been joking for years that baby sunscreen is far superior, because it is super-protective, but also super-gentle as to be safe on a baby's sensitive little bod. I did a little light Googling about the differences between adult and baby sunscreen, and I mostly gathered that the difference is that baby sunscreen leaves a bit of a white cast on your skin, while adult sunscreen uses chemicals that make it more aesthetically appealing because it melts into the skin and doesn't leave any film. TBH, I don't care if my arms look pasty-white as long as I'm protected from the sun, so this stuff is a total winner.
Daily moisturizer
Product: Andalou Naturals 1000 Roses Daily Shade Facial Lotion, SPF 18
EWG Rating: 2
Price: $11.77 on Amazon
Review: I mentioned in a few recent articles that I'm living for the 1000 Roses night cream. When I found this one that is a daily moisturizer that also includes SPF, I was sold. I wear SPF all over my damn body every day (my skin burns the second I step outside) but hate the extra step of applying moisturizer, a separate SPF product, and then makeup (that often also includes sun protection). This moisturizer is amazing — it smells like roses, it doesn't bug my sensitive skin, and it doesn't break me out like most facial sunscreens do. Yay!
Night cream
Product: CeraVe Skin Renewing Night Cream
EWG Rating: 2
Price: $13.98 on Amazon
I haven't used this in a while, but I have used it before and I can say with confidence that it is a great night cream. Night creams get super expensive, but this one is simple and still feels luxurious at such a low price point. I'm super keen on my Andalou night cream at the moment, but I definitely would use this again.
Face cleanser
Product: Alaffia Authentic African Black Soap
EWG Rating: 1
Price: $13.45 on Amazon
If you've read anything I've written on beauty/skincare, you know that I love African Black Soap of all kinds. I tend to go with the SheaMoisture bar, because it is inexpensive, highly rated, smells amazing, and has worked wonders with my skin. But I've also purchased big bottles of Alaffia liquid black soap on Amazon, and absolutely loved them. I use the liquid soap as a face wash (it travels better than bar soap!), body wash, hand soap, and even as a shampoo. The only one rated on EWG was the peppermint scented one, which I've used and loved — I'm not positive how the other scents rate, but speaking from experience, they all smell amazing and work well just like the peppermint one.
Shampoo
Product: Shea Moisture Coconut & Hibiscus Curl & Shine Shampoo
EWG Rating: 1 
Price: $5.79 on Amazon
I've raved about SheaMoisture products before, but the entire coconut & hibiscus line is amazing. It is one of my favorite scents ever — it smells like a refreshing island vacation. Also, even though the product says "Curl & Shine," you definitely don't need to have curly hair to use it. My hair is somewhere between straight and curly — mostly just messy and wavy — and this stuff controls frizz and keeps it soft, smooth and shiny.
Conditioner
Product: Shea Moisture Yucca & Plantain Anti-Breakage Strengthening Conditioner
EWG Rating: 1
Price: $9.97 on Amazon
Not to beat a dead horse, but this is just as good as any other SheaMoisture product I've tried and talked about. Especially awesome if you heat style and color your hair (*raises hand*). And especially good if you have a phobia of cutting your hair, so it is long as hell and full of split ends and breakage (*raises hand again*).
Body lotion
Product: Alaffia Shea Butter
EWG Rating: 1
Price: $14.95 on Amazon
The first ever Alaffia product I used was a giant bottle of liquid African Black Soap (mentioned above) and I quickly fell in love with the brand. This shea butter is the thickest, creamiest, most moisturizing stuff I've ever used. I've always been a die-hard Palmer's cocoa butter fan when it came to lotion, but this is pretty amazing and may have it beat. 
Deodorant
Product: Kiss My Face Liquid Rock Roll-On Deodorant
EWG Rating: 1
Price: $4.49 at Target
Deodorant has been a lifelong struggle for me. I started with classic Secret and Dove sticks, and had a terrible reaction to the Tom's one my mom gave me when she read something about how chemical-heavy the ones I was using were. Eventually, I started using the Dove dry spray, which is totally awesome and keeps me bone dry no matter what, but certainly isn't great as far as its chemical contents go. Additionally, it is a spray, which is generally bad for an asthmatic like myself. I recently tried this Kiss My Face roll-on deodorant, and I was pleasantly surprised. I got it in the unscented formula because I'm often sensitive to heavily-scented things, but I'm betting that the scented ones are wonderful, too.
Nail polish
Product: Wet n Wild Shine Nail Color
EWG Rating: 1
Price: $0.98 at Walmart
I've only ever used one color of this, which I picked up on a whim recently because I really wanted to get my nails done but couldn't justify spending the money that afternoon. This cost just over a dollar and the color was beautiful. It also lasted surprisingly long — much longer than I would have expected a $1 nail polish to last — before it started to chip about five days later. Finding out that this had such a good rating on EWG was just icing on the cake!
Mary writes every day for TFD, and tweets every day for her own personal fulfillment. Talk to her about money and life at mary@thefinancialdiet.com!
Image via Unsplash