12 Essentials To Keep You Warm, Safe, & Comfortable This Winter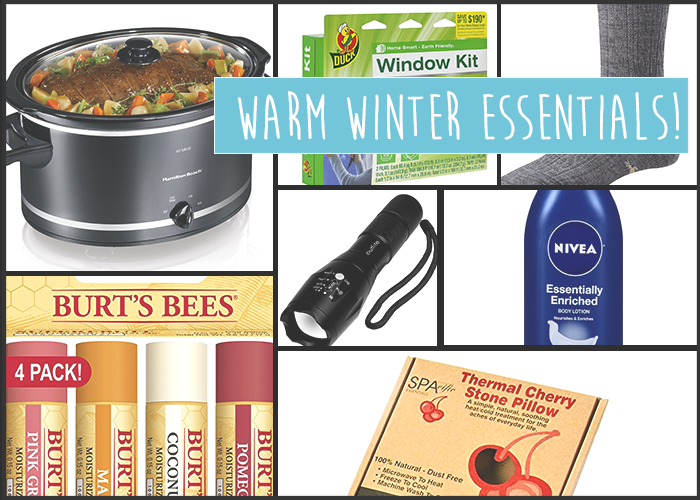 Growing up in the South, I spent most of my childhood and adolescence dreaming of days curling up by a fireplace while a blizzard raged outside the window. I wanted to experience "real" winter so much that I only ever considered going to schools in New England. I eventually landed in Vermont, where winters were as beautiful and as cold as you'd think they would be. Some of my fondest memories of my college days are walking home after a late lecture during a thunder snowstorm, and walking out on Lake Champlain after it had frozen over for the season.
Most people, when I returned home after my first semester, were expecting me to have had a rude awakening of sorts, to have wintry horror stories to regale them with. But I didn't — I loved winter as much as ever. Also, I'd gone in prepared. I'd bought a ski jacket and muck boots a few months earlier, and while those don't exactly make for a ~lewk~ I would recommend, they were incredibly warm, and made the transition into an entirely new part of the country that much easier. I quickly learned hacks from my New Englander friends for everything from the legitimate importance of long underwear to personal heating sources that aren't just putting your laptop on your bare stomach. New York City is slightly less frigid, but I still use so many of these tricks for staying warm — I'm typing this while wearing my Smartwool socks next to my space heater, after all.
Of course, there are some winter hassles that I've never had to put up with myself. I haven't driven a car on a regular basis since high school, so I never had to deal with having one in the Vermont snow. But for the most part, I consider myself a little bit of an expert when it comes to keeping warm — and safe — during the winter.
Here are some of the essentials I'd recommend getting your hands on this winter.
1. CHERRY PIT PACK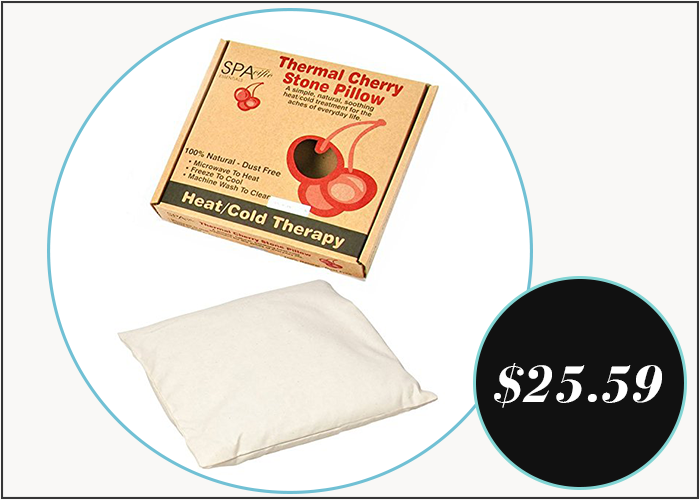 My college roommate Alice actually introduced me to these as a means for soothing period cramps. Whenever it was my time of the month, I would steal hers from her room without asking (she allowed it), microwave it with a glass of water for five minutes, and sulk on the living room daybed with it on my abdomen for about three hours. I eventually just bought one of my own. While I still mainly use mine for soothing cramps, they truly do stay warm for a long time. Plus, I don't know what it is, but I find that the cherry pits smell really good when warm and toasty. | Organic Cherry Stone Thermal Pillow
2. THERAFLU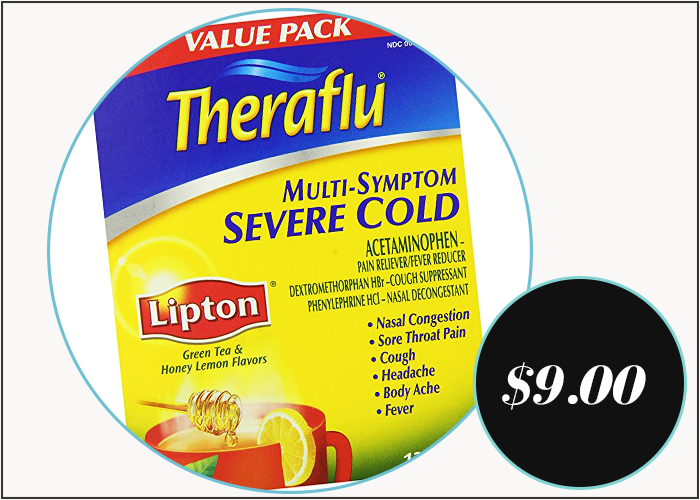 Every cold and flu season, I have to remind myself that Theraflu is technically medicine, and therefore something I should not overindulge in, lest I want to accidentally overdose. God, I love Theraflu so much. When I worked in an office, I would keep several packets in my desk to help me get through tough days with a cold. I personally have found no home remedy that works as well for soothing symptoms, either. | TheraFlu Multi Symptom Severe Cold Cough, Green Tea and Honey Lemon, 12 Count
3. SPACE HEATER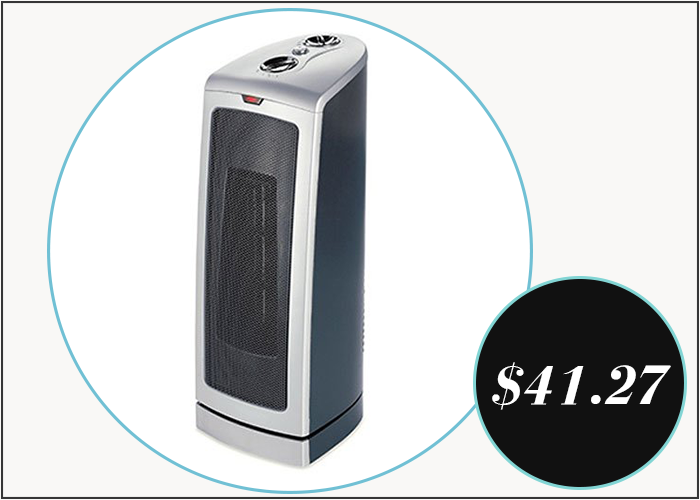 I've mentioned these before, but a space heater is a godsend if you are a naturally cold person (me) and always somehow find yourself occupying cold and drafty spaces (me). My roommate also keeps one in his bedroom, because he's in a particularly weird corner of our apartment that receives basically none of our centralized heating. | Lasko 5307 Oscillating Ceramic Tower Heater, 16-Inch
4. BEANIE YOU CAN WEAR WITH EVERYTHING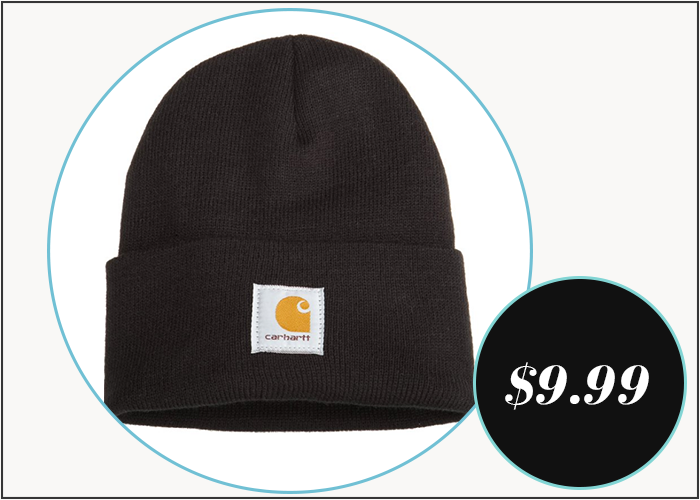 The aforementioned roommate is also my go-to source for all things winter-related, being a Vermont native himself. These beanies are his uniform, and do not be fooled — you are perfectly allowed to buy a "men's" beanie, even if you are not a man. They are the same, just made in different colors. I have a terrible habit of only buying things in cute, bright colors, but I also know that I wear my basic colors more often. A black beanie is a great basic that goes with everything, and truly makes a difference when you step out into the cold. | Carhartt Men's Acrylic Watch Hat,Black,One Size
5. GOOD LOTION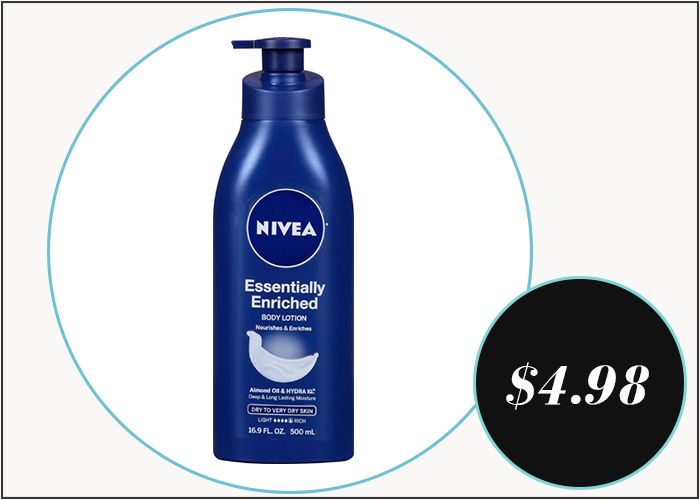 I will tell you a little secret: I used to never use lotion. I've never liked the greasy feeling that most of it gives off, and I never had dry enough skin to warrant bothering with it. That is, until I spent my first winter in Vermont, and found myself itching at the backs of my thighs every time I took my sweater tights off. I essentially had to start using it, and while I still don't use it as often as I should, I think Nivea is great — way less greasy than most! | NIVEA Essentially Enriched Body Lotion 16.9 Fluid Ounce
6. LIP BALM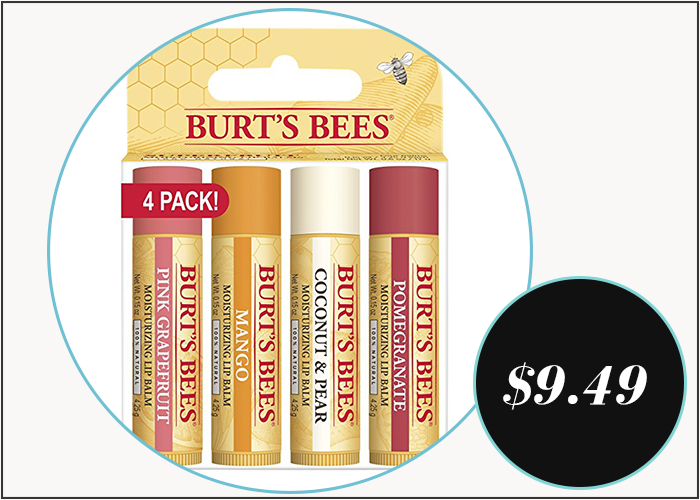 Every single person I know from Vermont carries around Burt's Bees. They treat it like it's as important a thing to remember as their wallets. Honestly, there's nothing worse in the winter than having chapped lips, so do yourself a favor and invest in some balm (and do your research; I won't name names, but you'd think a brand with "chap" in the name would make a product that actually combatted chapping…). | Burt's Bees 100% Natural Moisturizing Lip Balm, Superfruit, 4 Tubes in Blister Box
7. WINDOW INSULATION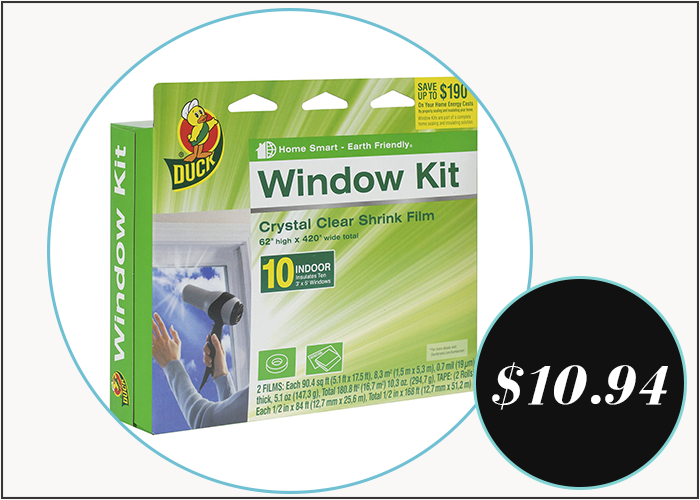 Another idea stolen from my roommate: Insulate your windows! These kits are super easy to use, and take almost no time to install. In a small, cold room with poor heating, they truly make a difference. | Duck Brand 281506 Indoor 10-Window Shrink Film Insulator Kit, 62-Inch x 420-Inch
8. LONG UNDERWEAR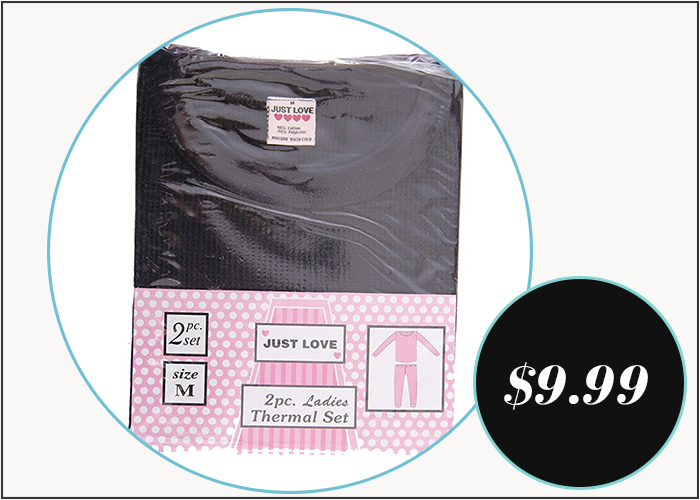 Some people argue against long underwear, stating that it makes you too warm once you're inside. I basically almost always disagree, but I am also often cold. If you are like me and can't imagine going to a movie theater without a second and third layering option, get some long underwear. Also, if you will be out in freezing temperatures for any period of time, get some long underwear.
And don't be afraid of layering: I'm all about tank tops under long underwear under sweaters. | 95862-Black-L Just Love Women's Thermal Underwear Set / Base Layer Thermals
9. ICE SCRAPER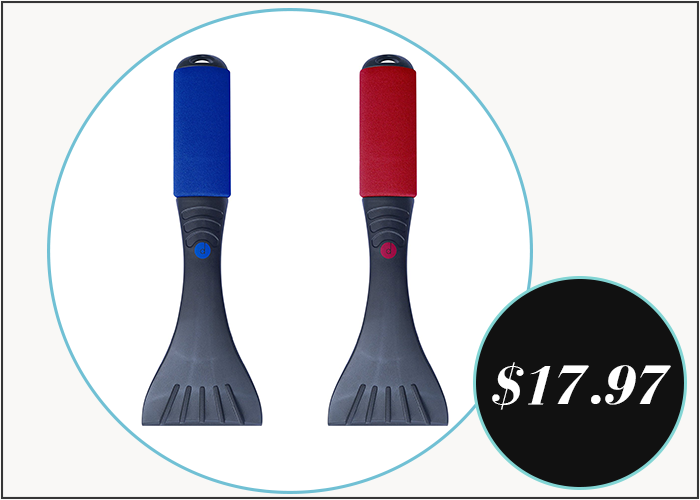 Now, while I didn't have a car in Vermont, almost all of my friends did. Not one of them didn't have an ice scraper readily available in their car. They also all had shovels and flares, ready for anything. New Englanders are hearty AF. | Premium Ice Scraper Set (2 Pack) Heavy-duty Frost and Snow Removal for Car Windshield and Window
10. WARM-ASS SOCKS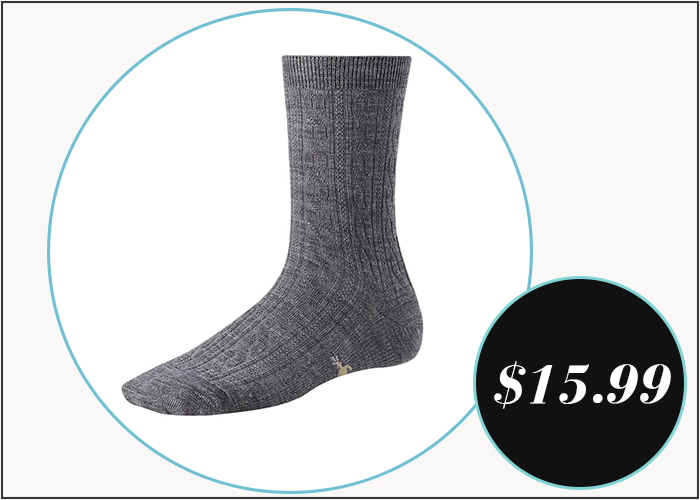 Other than the fact that my boyfriend has to ask me what makes them "smart" every time I wear them, I love everything about Smartwool socks. They somehow don't get gross if your feet sweat a lot, and they are perfectly warm on their own under boots — no need to double up just because it's cold out! | Smartwool Women's Cable II Socks,Medium Gray,Small B(M) US
11. FLASHLIGHT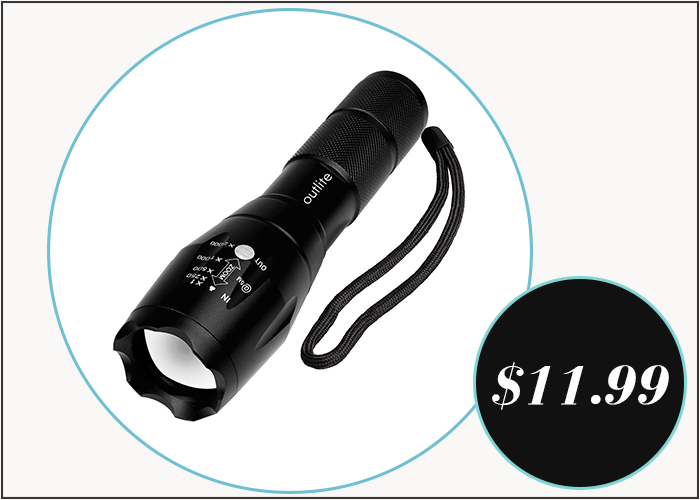 Of course, winter comes with its own delightful set of weather nuisances, and I've experienced more than one inconvenient (and cold) power outage. Have plenty of flashlights and extra batteries on hand, just like your mother always told you to. | Outlite A100 Portable Ultra Bright LED Handheld Flashlight with Adjustable Focus and 5 Light Modes
12. SLOW COOKER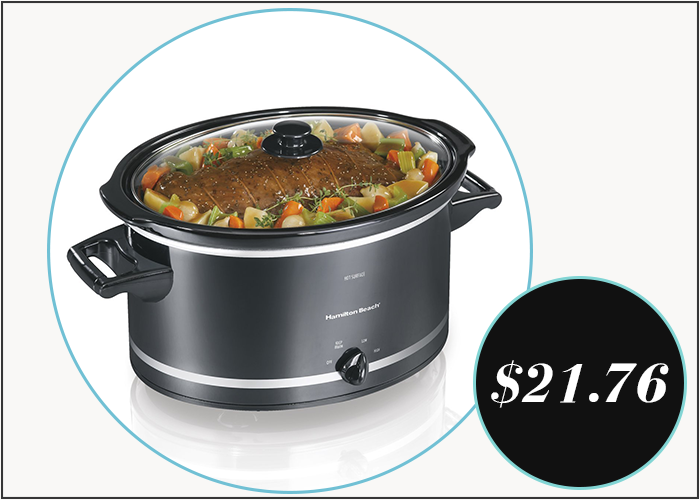 Finally, it wouldn't be a TFD roundup without a home-cooking essential or two! I love making soups and stews SO much, you guys — one of my favorites so far this year has been this beef stew. Having a crockpot/slow cooker makes everything easier; you basically just pop everything in and walk away for a few hours, and come back to something warm and delicious. | Hamilton Beach 33182A Slow Cooker, 8-Quart