13 Wardrobe Staples & How I Decide Whether To Splurge Or Save On Each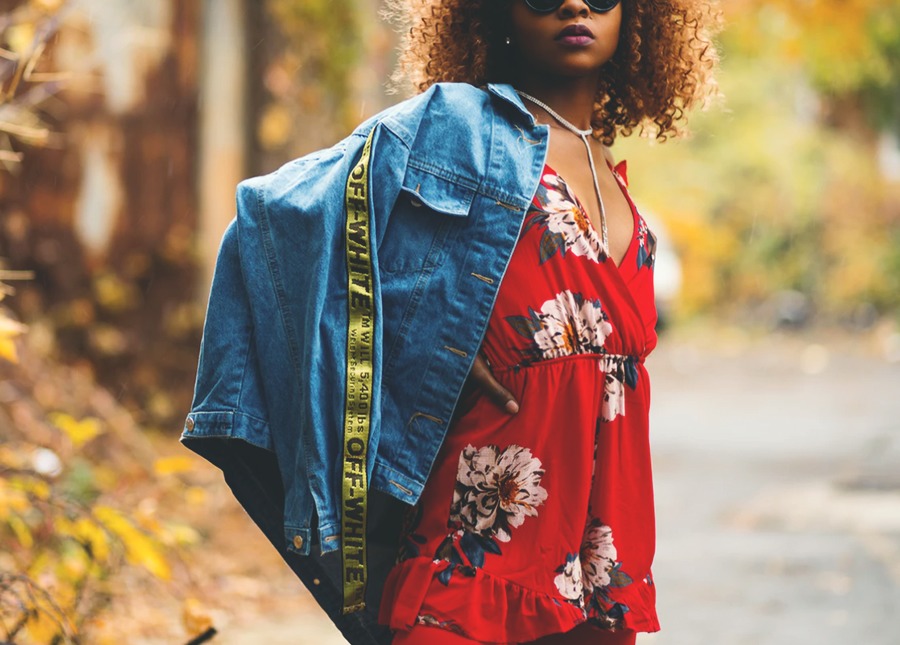 Curating your ideal wardrobe shouldn't put your finances in the red. While the internal debate to splurge on an item or save your money is a constant hardship for many, here are a few items you should and shouldn't spend your hard earned money on.
1. T-shirts: Save your money. T-shirts can shrink in the dryer, get stains from your drink spilling, and even the nicest $80 ones can fall apart. You're better off heading to Target to pick up a couple tees for wear and tear.
2. Jeans: Splurge. Yes, you heard me correctly. From personal experience, I have a flawless pair of jeans that cost me $200, and I'm on year three of wearing them. In the past three years, I would guess I have worn the trusty pair of skinny jeans at least 300 times. In terms of cost per use, that's about 66 cents per wear. If you find a high-quality pair of denim that fits you like a glove and you will wear multiple times a week for years to come, it's worth the splurge.
3. Winter Coat: To me, it makes so much sense to splurge on a coat. A good coat will keep you toasty and you will wear it five to seven times a week in the frigid temperatures of winter (you don't want a flimsy one when a blizzard comes either). Plus, a well-made coat is possible to wear for maybe three to five winter seasons. This winter, try finding one on sale after the Christmas holidays so that way your splurge doesn't do too much damage to your bank account.
4. Skirts/Pants: With a surplus of fast fashion stores offering pants and skirts of all kinds, you can save money on these products. The only thing I will remark on is to make sure the pants or skirt you buy fit you nicely. Don't compromise on the shape because a cheap pair of pants or skirt can still look sophisticated if they fit you impeccably.
5. Blouses/Shirt: Think about saving in this category. A blouse or shirt can be tempting to splurge on to look oh-so-chic for an enviable Instagram post, but think about how trendy shirt silhouettes and loud prints can be. One-minute polka dot print is in and then next, leopard can be spotted all over the gram (pun intended). Be careful about spending too much on a blouse or shirt that won't carry you into the next season.
6. Boots: Coming from experience, splurge. You will wear a pair of classic boots far more in your 20s than ever before. Comfortable, neutral boots will look put-together with a multitude of outfits. Just be sure to take care of them to ensure the longevity of their life.
7. Dresses: There are endless affordable options for you to save money on dresses. Simply put, a flattering dress can be found on the lower side of your wardrobe budget.
8. Jewelry: There is no trendy jewelry worth more than 30 dollars. Sure, a family heirloom may grace your hand or neck from time-to-time, but unless you are gifted a beautiful piece of jewelry, try not to spend too much on the item. Instead, opt to find cheap alternatives to pricey pieces at places like Forever 21, Urban Outfitters, or even Etsy.
9. Sweaters: Splurge on one, singular knit sweater. The key word in that sentence is one! A chunky, wool sweater is a staple you will wear for years to come. However a tight, thin turtleneck you can save on and buy a sleek one from one of the many post-holiday sales going on.
10. Hats and Scarves: This is really a preference. Cold-weather essentials are easy to find deals on so my best advice is try to save on these. Luxurious, cashmere hats and soft, alpaca scarves may seem smart to invest in, but there are plenty of alternatives out there.
11. Jackets and Blazers: Consider splurging on timeless jackets and blazers. A classic denim jacket and black, streamlined blazer never go out of style and both items you will wear consistently throughout the year. Also, having a great jacket or blazer draped over a cheap t-shirt makes that t-shirt look expensive (when in reality you paid very little for it).
12. Gym Clothes: There is no excuse not to save. With workout outlet stores a plenty, gym clothes should be a small expense. Those clothes will soak up sweat and it's more about the work out than how you look. Consider that when fancying yourself a new pair of the infamous Lulu Lemon leggings.
13. Underwear and Socks: Most of us can agree to save in this category. You're most likely going to go through underwear and socks much faster than most clothing items. Why spend 40 dollars on a single pair of socks? That's pure lunacy. Get a three pack for ten dollars or less at most department stores.
Image via Unsplash
Like this story? Follow The Financial Diet on Facebook, Instagram, and Twitter for daily tips and inspiration, and sign up for our email newsletter here.