16 Expensive Makeup Items That Were Actually Worth The Extra Money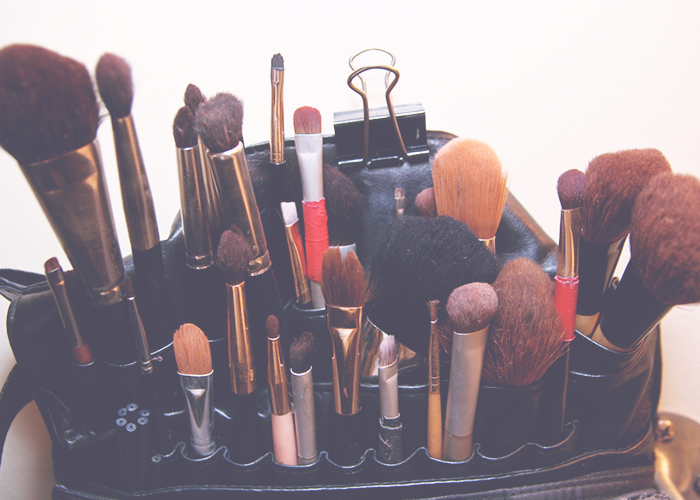 Last week, the TFD team did a roundup of the 12 Expensive Makeup Items We Totally Regret Splurging On.  This week, we're back to talk about some of the things we're happy to have spent money on. You see, there are products that are worth investing in, plain and simple. Sometimes, you need to invest in nicer items to notice a difference in quality, especially when it comes to makeup. However, it's important to balance out these splurge items with more moderately-priced makeup products. That's what we're all about here on TFD — moderation. Not sacrificing everything all at once, but rather, carefully choosing the things you want to spend on.
So, without further ado, check out the TFD roundup of the makeup items that we were totally happy to have splurged on and why. Check it out!
CHELSEA
1. NARS orgasm — $30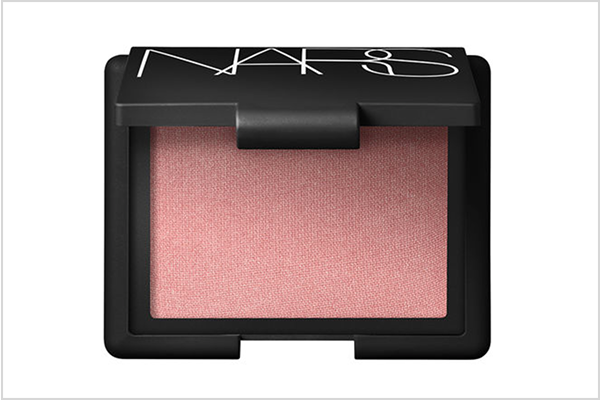 As someone with extremely pale, lightly pink skin (who is very prone to rosacea), I'm always on the lookout for blushes and bronzers that will give me some color and depth without making me look like the puppet from Saw. Orgasm, for me, has always given me the exact kind of color I want, and never makes me feel too rosy-cheeked or like I'm in a middle school play. It's just a nice flush, which is perfect. (It also takes me over a year to go through the whole thing, so the money is worth it there, too.)
2. Benefit roller lash — $24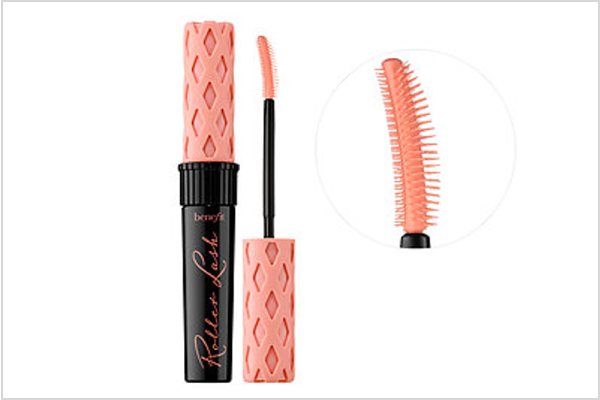 I'm still not 100% sold on the designer-mascara-being-better-than-drugstore thing, but if I had to say there was one mascara that I definitely don't regret in terms of spending a little extra, it's this one. It's the only one I felt was genuinely better with less manipulating than a CVS one. So if I'm particularly ~flush with cash~, I'll get it, but it's not one that I will always put on my must-have makeup list, like a good foundation or whatever. That being said, a very popular Instagram makeup artist says this one is his favorite, and when I found that out I felt extremely vindicated.
3. Hourglass ILLUSION® HYALURONIC SKIN TINT — $55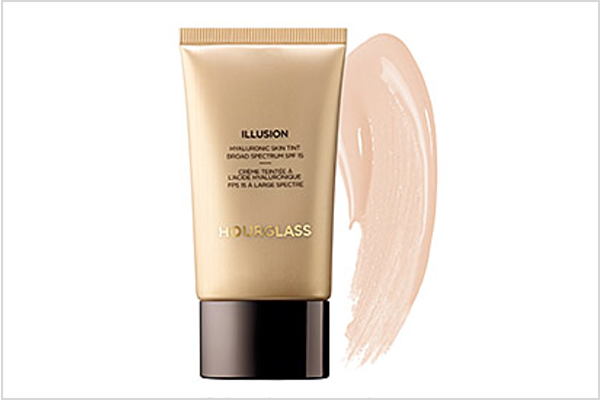 Basically, with my perpetually messed-up and extraordinarily pale and dry skin, I need to invest in a good foundation. This has been the best one I've found this far, and even though I still need to cut it with some moisturizer, it doesn't dry me out or make me look chalky. For a foundation, that is HUGE.
4. Sunday Riley Good Genes — $98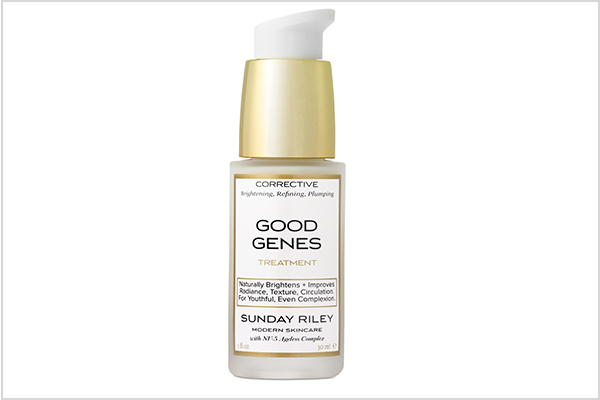 It's a 100-dollar skin serum. So the upside is that it works incredibly, and when I use it, there is an immediate and noticeable difference in the quality of my skin. The downside is that every time I use it, I can hear a cash register opening and closing, so I try not to. But when I have the money to spend on it, it's so, so worth it.
5. Naked 2 Palette — $50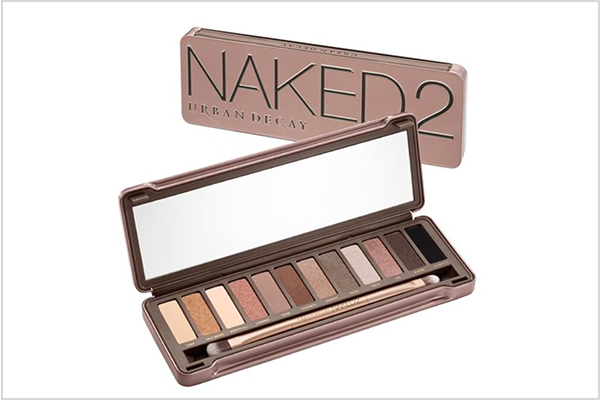 I am so glad I finally broke down and bought this, because it essentially means I won't have to buy another eyeshadow for at least like 18 months, and I can finally recreate all of the makeup tutorials I've been watching while scrolling through Instagram in bed. I'm by no means an expert at this stuff yet, but it's nice to not have to run out to the drugstore every time I see something I want to try, and realize I don't have one of the four shades required to do it. Up-front, it's expensive, but if you don't use a ton of eyeshadow (like me), it's totally worth it because it lasts forever. (I have a little Sephora one in a nude-ish color that I swipe on every day as my regular look, so I only use the palette when I'm doing something fun, therefore it lasts forever. And that's my fancy, elaborate eye makeup strategy!)
LAUREN
6. Boscia Multi-Masking Medley — $18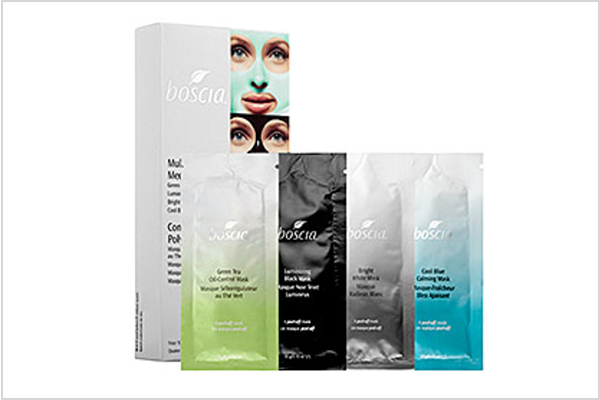 I'm fairly new to the Boscia mask fan-girl club, but damn, these things really do work magic. The pore minimizing mask is wonderful, as is the charcoal brightening mask, and you can really see a difference after just a few uses. I've often fallen prey to the products that claim to erase dark circles, reduce the appearance of pores, and essentially give you a fresh layer of clear skin when the 20 minutes is up. The Boscia masks tighten, clean, and hydrate your face which is pretty much all a girl could ever want/ask for. I might not be the person who gets away with wearing no makeup, but these things definitely make me feel more confident going out with not much on.
7. BareMinerals Blush in Smitten — $20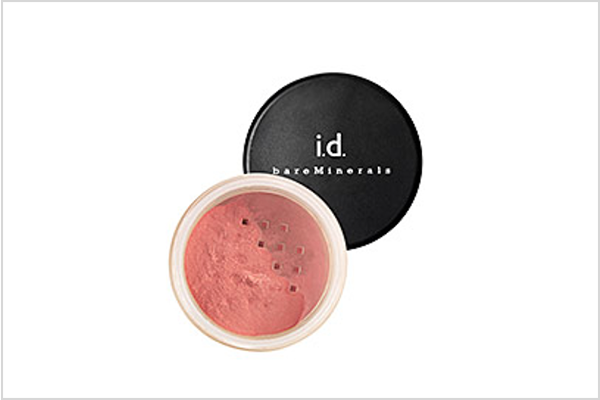 This is the blush that got me on the BareMinerals train four years ago, and I've never looked back. The loose powder hugs your cheeks and stays on for an entire night out. I have sensitive combination skin, and this stuff has never made me break out. $20 is definitely a lot to spend on just one aspect of your makeup routine/kit, but if you're going to spring for a product that lasts a long time, then this is blush is the one. The pigment is nice and bright, and it packs a punch of color. Using it turns me from sad, sleep-deprived-Lauren to sassy girl's-night-out-Lauren in seconds. Yay!
8. Two-Faced Better Than Sex Mascara — $23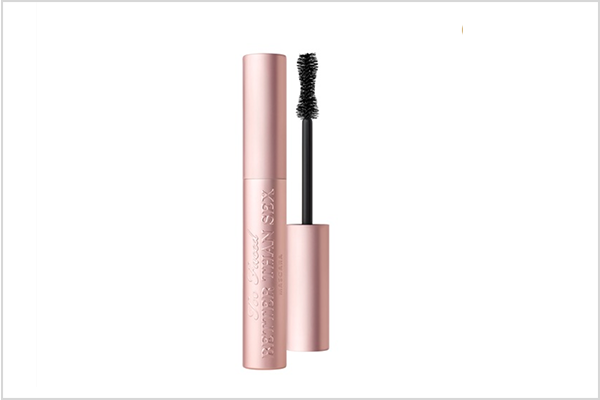 LOL @ this mascara name, but it is truly. the. best. Anyone who knows me knows that mascara is my thing, and it's unreal how many I've tried over the course of my life. I've tried drugstore brands, designer brands, and dollar-store brands, and only one has emerged as truly spectacular for me. Behold, Two-Faced Better Than Sex. This mascara doesn't dry out too easily, has a perfectly-shaped wand, and feels very feminine with it's pinky/rose-gold outside covering. It truly does lengthen lashes, it's a deep rich color of black, and it goes on thick (never clumpy and gross). It truly rocks.
9. BareMinerals Tinted Foundation Gel Cream — $29.50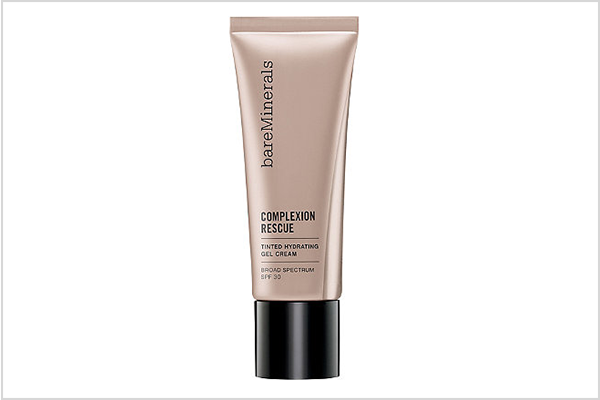 My lifelong search for the perfect tinted moisture came to a screeching halt about six months ago when I stumbled upon BareMinerals Gel Cream Foundation. It's got the perfect balance of coverage and sheerness, and it goes on super smooth. It's not CRAZY expensive, but it's pricey enough to feel like a supremely luxurious buy, so I try and use it sparingly. What's great about it too is that it's a decent-sized tube, so it lasts more than a few weeks. I used to splurge on designer foundation once in a while, but it's honestly depressing AF to realize that you only get .325 ounces in a little nub of a container for $75. No thanks.

10. MAC lip liner pencil in Cherry — $16.50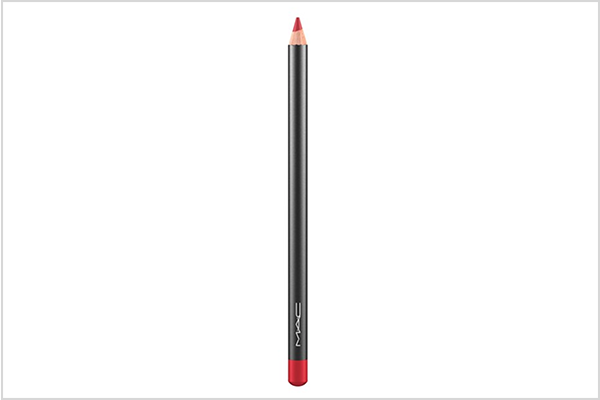 I was never one for lipstick until I discovered MAC's Ruby Woo (and I feel like I was the LAST person on earth to discover it). However, I quickly realized that one does not simply wear bold lip color without first putting on a primer layer of lip liner. This ensures that the edge of the lipstick stays put, and it's especially important when working with a retro matte type of lipstick like Ruby Woo. This particular formula is super dry, and the lip liner provides some much needed moisture that leaves lips feeling just hydrated enough. 

11. Anastasia Clear Brow Gel — $22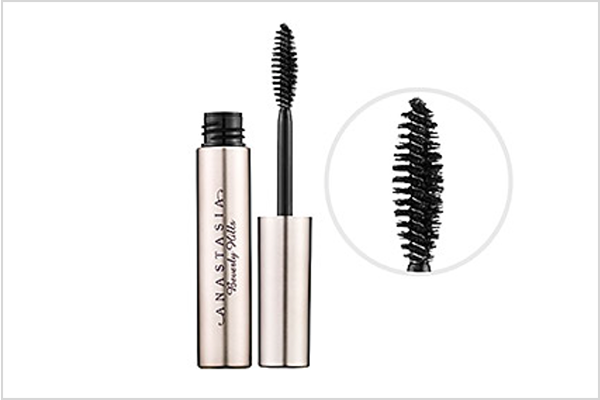 Nothing has upgraded my makeup routine quite like a swipe of clear setting gel over my AM brow pencil. Unfortunately, I have naturally oily eyes which can make it difficult for my makeup to stay put. The brow liner I use to fill in the ends of my eyebrows used to always smear all over the place, leaving me looking a bit insane. When I finally did invest in this stuff, it meant I no longer had to worry about dark brown spots magically appearing near my hairline. It's 22 bucks for a tube (which lasts over a month), so it's a small price to pay to make sure my makeup doesn't wipe off.
MAYA
12. Stila All-Day Eyeliner — $22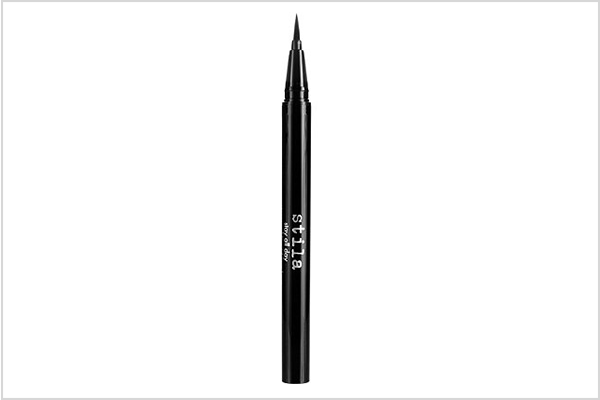 While I also advocated for the $3 NYC liquid eyeliner, I will say that Stila is the first liquid eyeliner I've found that really lasts. Having eyeliner creases at the edge of my eye drives me insane, and I'm willing to spend a little extra so that I still feel confident about my makeup look eight hours later.

13. The Body Shop All-In-One Blush — $16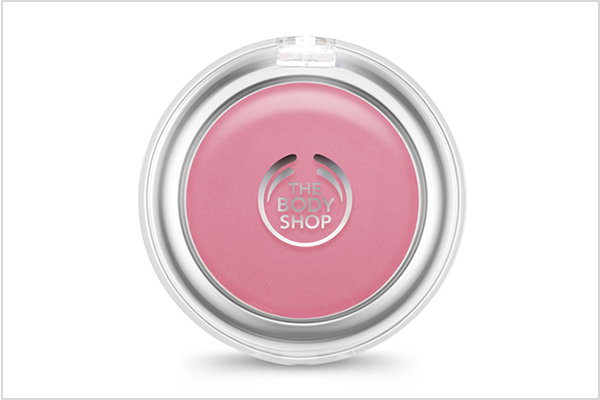 The brightness of a lot of blushes bothers me, because I'm very much someone who wants my makeup to blend with my complexion. I feel like a lot of blushes are made for fair, porcelain skin tones, and that is not the skin tone I have. This blush isn't too heavy, so it goes on smooth, and the color feels like it suits someone with my skin.

14. The Body Shop Honey Bronzer — $20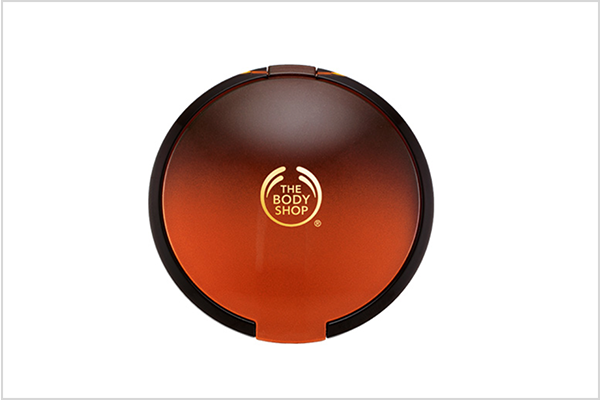 I don't wear foundation, and therefore, don't buy foundation, so it's important to me that I buy good quality bronzer. I have tan skin, and their color just blends really well with my complexion. Of all the makeup I'm apt to splurge on, I would say stuff that goes directly on my face is the most important to me. The fact is, I rotate my expensive eye products out with the cheap stuff. But my face gets really dry, so if it's going on my cheeks, I want to know it won't irritate my skin, always.

15. Chanel Nail Polish — $28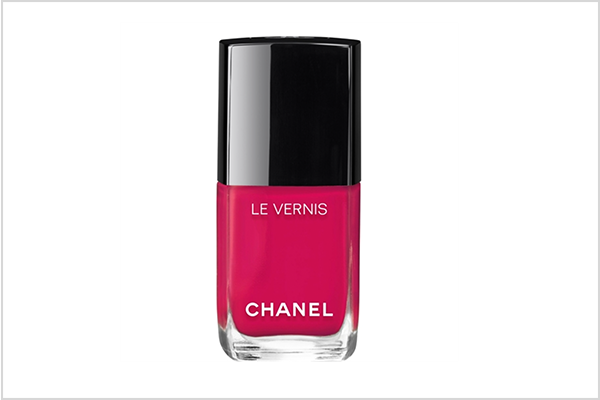 I don't even have an excuse for this. I just think it is pretty, and for all the times I tell myself "no" to certain items, this is one thing that I splurged on because I wanted something pretty. Sue me. The truth is, I've bought a Chanel nail polish once in my life, but it's still my favorite nail polish, it hasn't run out in two years, and it looks hella classy on my shelf. Also, having nail polish I'm excited about keeps me from getting manicures. It's almost laughable that this nail polish is pricey, yet cheaper than a mani-pedi at most places.
16. Dolce & Gabbana Rose The One Perfume — $40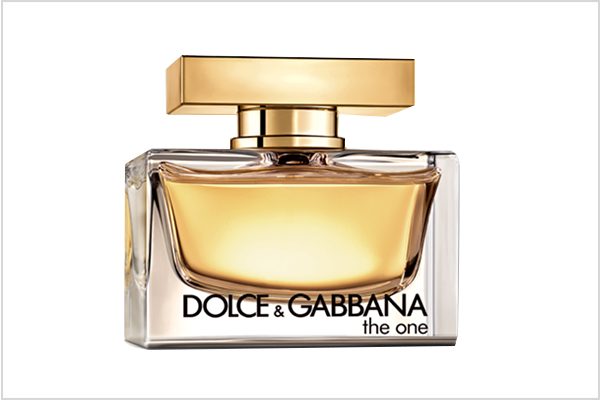 I own a mini bottle of this, and it has lasted years because I only wear perfume twice a month, maximum. I have always wanted to be one of those women with a signature scent, but I'm just not. I can barely keep to a face washing regimen, so I sure as hell can't keep up with spraying perfume on me every day. Instead, this is a "special occasion" fragrance, and I love it.

Image via Unsplash