16 Women On The Wardrobe Pieces That Make Getting Dressed Easy & Chic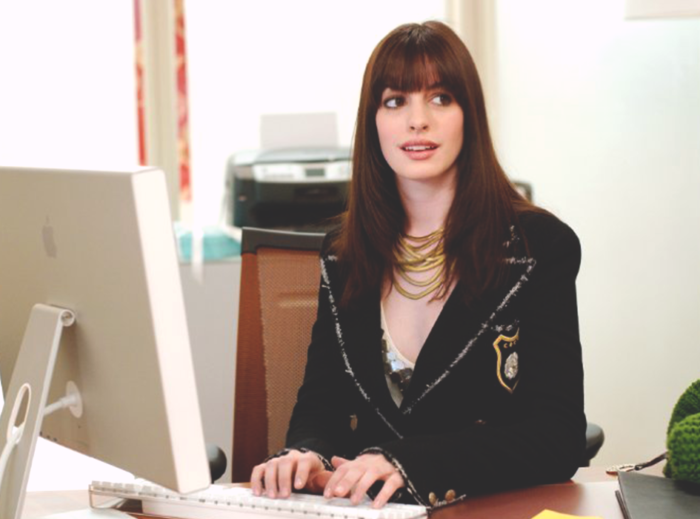 I've been thinking a lot lately about the wardrobe I'm creating for myself. I'm not far from 30, I'm a small business owner, and the outward image I project feels more important than ever. I don't think that one has to be interested in style, but I can't help but view it as an incredibly-important tool. Lauren and I started our small business when we were 25 and 26, respectively, and that meant having to actively project a more mature image of ourselves, lest we be treated like little girls. It gave me a crash course in how much the way we dress can not just shape perception of us, but shape how we feel about ourselves. I feel more confident, serious, and thoroughly myself when I am wearing something that I love and which fits me well. And as I have finally taken an important personal step — getting one of those delicious, huge floor mirrors for my bedroom — my wardrobe is on my mind more than ever.
With TFD going on tour soon, and being in the middle of an 18 months of incredibly frequent travel, I want to have such a coherent and chic wardrobe that I never waste a moment worrying about what I'm going to bring or how I'm going to look. I want packing to feel simple, dressing for various weather to feel manageable, and I want to feel deeply myself, even when in a totally-new and intimidating place. And that means having pieces that make everything feel simple and pulled-together, which can make you feel instantly more confident in how you look and take the guess work out of getting dressed. For me, my (modest) collection of blazers in neutral colors (navy, cream, dark plaid, oatmeal tweed) are a huge part of my everyday dressing. They make me feel both fancy and un-fussy, and like the goddam business-owning woman I am. Plus, they go really nicely with pants, skirts, dresses, AND shorts.
All of that said, I know that every woman feels differently about her go-to wardrobe items, and is made to feel wonderfully herself by different things. So I asked TFD readers to share with me their go-tos that make getting dressed feel both easy and chic. Here is what they told me.
1. "Grey jeans are a staple for me — they are slightly cuter than blue denim, but not as stark and intense as black jeans (or dangerous and stain-prone as white jeans), so I feel like they work with all tops and for all occasions." – Carole
2. "Black beret! Covers greasy roots, matches a lot of things, and tricks people into think you're super sophisticated (esp when paired with some baby hoops)!!" -Zoya
3. "For me, it's a fit-and-flare dress (always looks flattering on my figure, easy to dress up or dress down) and Spanx. It makes me feel protected in that it hugs me tight and smooths out all my lumps, but also because I know if I were to be attacked, it's hard as hell to get off & I might be able to buy some time fighting my attacker off and escaping. I've only admitted that to a few people, lol. It makes me profoundly sad that those are the considerations I take every single morning when I get dressed, but that's the reality for many women." – Tina
4. "I will never be the kind of person who only wears neutrals — almost everything in my closet is colorful, and I like it that way. However, that makes putting outfits together a bit challenging. I have some super-flattering black jeans — high-waisted and flare-legged — that go with pretty much all of my tops. I wear them at least three times a week when it's cool out. I love them because not everyone wears wide-legged/flared pants these days, but they're not costume-y 70s flares, so they feel chic to me." – Jane
5. "I have a handful of loose, unexciting-but-cute, knee-length, cotton sundresses that are invaluable to me right now. I'm coming up on the hardest deadline of my career and fully in charge of a team of engineers for the first time. I'm wearing these things as straight armor so that while I'm pants-shitting-panicked inside, my outside looks like everything's cool and we are totally fine. Plus, a cotton dress is the easiest possible thing to throw on after several nights of minimal sleep." – Liz
6. "The wardrobe item that I find helps me feel great and is easy to wear is a lightweight printed/detailed blouse. I am a fan of the Portofino blouse from Express (comes sleeveless and with sleeves that can be rolled up with tabs). I have it in a few colours and prints and wear them with every single bottoms option. (I'm actually wearing one right now.) They're light and layer well and as someone with a larger chest, the buttons don't pull! Unfortunately Express recently pulled out of Canada and the US shipping is kind of high but I will keep my eye out for sales and buy several at once next time around." – Becca
7. "I think a set of simple gold jewelry is a game changer. It takes a tshirt and jeans up a notch, but can also help you feel dressed up without being too glitzy. It transitions exceptionally well from outfit to outfit. I have some thin gold hoops and a long gold necklace I wear almost daily." – Jasmine
8. "A red leather tote bag. I usually carry all of my work stuff in my backpack, but I get anxious at the thought of seeing someone important/going somewhere swanky and then showing up with my much-loved canvas bag that is no doubt covered in cat hair. The tote bag isn't _quite_ as comfortable to lug all over town, but it holds everything I need it to and looks much more professional (and still fun!)." – Andie
9. "Over-sized cardigan and a cami. It's like wrapping yourself in a blanket with the bonus of cleavage." – Michelle
10. "If you want to feel chic but also are lazy (me every day), my favorite outfit combo is black joggers, white tee shirt or tank, and black heels. Switch between cardigan, moto jacket, blazer, or whatever top-layer you'd like depending on the occasion/weather." – Ella
11. "I feel like this goes without saying, but a pair of versatile black flats for spring/summer and black boots for fall/winter. When I know what I'n wearing on my feet, it makes it so much easier to get dressed because I kind of build my outfits from the bottom up (since that's always the hardest decision to make). Black goes with most of my wardrobe and transitions well in evening." – Laura
12. "The Universal Standard Wheaton dress is to die for. It feels so cozy, you look amazing in it and you can slouch it up or dress it up easily to suit your needs." – Babe
13. "I'm a sucker for a good cardigan. Especially if you're wearing neutral business attire, library chic, or something casual it can bring a good pop of color while still looking professional." -Jess
14. "I've got a sort of capsule professional wardrobe that works well for me. Skinny-leg trousers in navy, black and khaki; eight 3/4 sleeve flowy but not-quite-tunic-length shirts in a variety of colors; and heels in black, cognac, navy and grey. Everything mixes and matches sublimely and it looks chic and professional, even without a jacket/blazer. I've also got a khaki trench for the rain and a black coat when it's cold." – Amanda
15. "Bright patterned shirts and colorful blouses make it super easy for me to get dressed because the rest of the outfit can be pretty simple. I love wearing color, but you don't want to wear so much color that you look insane. Having some staple, go-to pieces make it really easy to get my look together when I'm in a hurry!" – Julie
16. "Not clothing, but throwing on some lipstick takes literally any outfit up 10 notches. A red lip COMES THRU in times of laziness. Easy x100." – Lauren
Image via Pexels